Welcome to the next part of Six & Flow's series on Growth Driven Design (GDD). Here we discuss what tool stacking is, and how making the right choices can enhance any and every GDD strategy.
Alot of work goes into planning and executing a GDD strategy. As overwhelming as it can seem though,in our eyes GDD still represents a better way to reach out to prospects in more affordable, unobtrusive and creative ways than is offered by the traditional web design route.
Most importantly, it can be more affordable and practical than throwing tens of thousands of pounds at a new build, only for it to fail to perform as you want it to when it finally goes live.
As we've mentioned before, there are plenty of things to consider when building foundations for GDD - including tools.
Why are tools useful for growth driven design?
One way to streamline the overall GDD process before, during and after your website goes live is by incorporating tools. There are a huge range of tools available to help businesses simplify many of the processes essential to GDD. As a result, you can streamline your overall growth strategy as you optimise your site with the data you organically collect further down the line.
For instance, automation software can take the most difficult and time-consuming processes from the shoulders of your team, allowing them to fully focus on core business activities that demand much of their attention and are more pressing to your overall growth ambitions.
Tools are especially important for measurement and analysis, such as tracking website traffic and behavioural patterns in transparent, ethical ways. They can be used to identify people's locations based on their IP addresses and serve them with the content most relevant to them and their buying stage in the overall user journey.
Meanwhile, other tools are available to sort, collate and store lead information in ways most appropriate to your business strategy.
Use the right tools, and over time you can streamline your operations beyond your website as part of a wider GDD strategy. This can include tasks such as social media scheduling and targeting, email automation and much more besides.
Last but not least, tools are essential for creating regular reports; a key process in keeping track of your campaign, its positives, its negatives and optimising your strategy over time.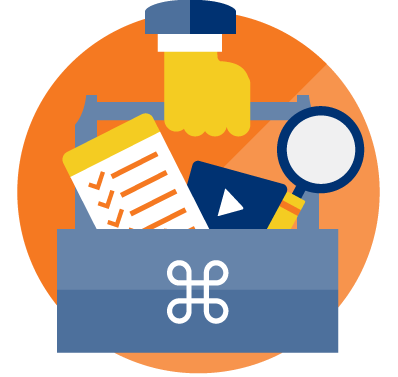 Improving team collaboration and efficiency
We've mentioned that the right tools can help to take some pressure from the shoulders of your internal teams. Let's expand on that a bit. Take the sales team, for example; it can be a waste of time and resources for them to chase up duplicate leads or poor quality leads that you may have previously bought from a data list.
Marketing automation software as a tool can take users on a specific journey through your website to identify leads and prospects that align closely to your values and strategy. It can also segment that data by where in the buying process those leads may be, allowing sales teams to reach out with information most relevant and suitable to them before they commit to a purchase.
Similarly for marketing teams, there are tools available allowing them to schedule content over social platforms, allowing them to better focus on dealing with customers who may have more immediate complaints. There are also tools available to help marketing teams collect more relevant lead information in creative, ethical ways.
The biggest benefit, though, is that by centralising all of these tools into a specific hub and giving access to teams across different departments, they can make best use of the information collected and available to them to help inform them, improve collaboration, make processes more efficient and better manage tasks to consistently optimise your GDD strategy.
Building a centralised growth platform
That doesn't mean scouring the internet to download several different pieces of software onto each and every computer in your company, and retraining all of your employees to learn and use different kinds of software on top of their regular jobs.
There are numerous online tools available that can all be 'plugged in' to a centralised platform so that everyone affiliated with your growth strategy can access them whenever they need to. Whether marketing tools, sales tools, automation tools, reporting tools or something else, having a stack in place that's easily accessible and even easier to learn is one of the first things you should look to implement in your GDD campaign.
As we mentioned above, there is so much to consider when building a GDD campaign and overall growth strategy. Having a tool stack available in a centralised platform helps your teams to easily identify which stage of the campaign you're at, what their next tasks in the growth cycle are, and what isn't working quite as well so these activities can be revisited.
You're less likely to lose data and key information if it's all stored on an accessible centralised platform, too. Having a centralised platform with a tool stack isn't enough for success though; you need those tools to match each other and marry as closely as possible to get the absolute best picture possible of your campaign and its performance.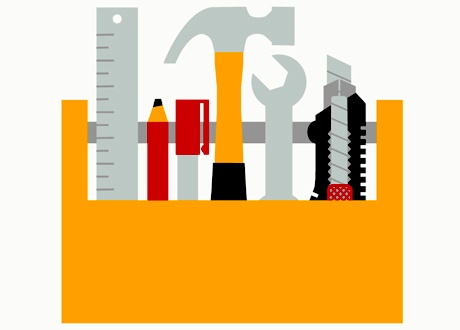 Understanding visitor behaviour
So far, we've talked about how your tools can help you and your business behind the scenes. What about the people who are visiting your site, though? There are tools available that can help streamline their user journey, often times without them realising it; possibly the most basic of these are social media plug-ins that allow them to share content to their social platforms in seconds.
The most effective tools for GDD campaigns though are those that help internal teams to interpret user behaviour and data in simple ways. Some members of staff can immediately be put off by the word 'data' and phrases like 'data collection', conjuring up images of huge fields of information they'll need a degree to navigate through on top of their regular tasks.
The very best tools – especially those that you take the time to stack properly into a centralised platform – actually go a long way to interpreting user data and presenting it in incredibly simple and effective ways that most people can understand. Not only is that simplicity a Godsend, it's an essential part of the optimisation process to identify parts of your campaign that may not be working as you hoped they would.
That data can also show businesses the challenges that users are facing when they visit your site. Are a lot of potential leads dropping off during a certain stage of the user journey? Does it need a tweak? You can also discover more information about the effectiveness of your campaign by incorporating tools that collect user feedback in real time; chatbots, for example.
Your growth driven design tool stack
Again, each and every business will have different wants and needs when it comes to building a bespoke GDD strategy, so not every tool may be right for them. That doesn't mean it can't be introduced at a much later date though, if you feel that you've reached a stage of your GDD strategy which which it will be effective.
There are some tools that are better than others when it comes to GDD, we feel, with some of the best including:
HubSpot: HubSpot is an incredible sales and marketing platform that can connect with numerous tools for wide-ranging GDD strategies
Teamwork: Teamwork is a great project management system that helps different departments communicate as one
Harvest: Harvest is a time-tracking and reporting tool; perfect for seeing which parts of your GDD strategy are seeing too much or too little action
Google Docs: Brilliant for real-time document collaboration and allows others to leave comments and thoughts
Slack: Slack is a messaging system that allows people to share files and documents as well as offering instant communicate
Envision: Helps for providing rapid prototyping, design mock-ups and user testing. Again, allows teammates to collaborate, comment and more in real-time
This is just a handful of some of the more popular tools currently available that can be essential for organising and maintaining a bespoke long-term GDD strategy. 'Bespoke' is the key word here, though; it's worth finding the right tools to best match your overall strategy, ambitions and future aims that you want your business to achieve through your overall growth strategy.
Thanks for reading, and be sure to read the next part of our series on building a launch pad website.If GDD already sounds like something you need to boost your business growth, contact Six & Flow to find out more.