What Is account based marketing?
Have you heard about Account Based Marketing? Otherwise known as ABM, it's a marketing strategy that fits alongside any and every inbound marketing campaign and is designed to help you work with the people best-suited to you.
Some call it 'whale hunting'. ABM has also been known in the past as 'key account marketing'. Whatever you call it, an ABM strategy targets key accounts, decision makers and individuals in a company in precise ways. The overall approach is creative and uses tried and tested inbound techniques to capture their attention, whether you want to target companies based on size, location, budget and other factors.
When ABM is introduced alongside an inbound sales and marketing strategy, it can help businesses in the pursuit of serious long-term growth find and partner with the companies that are the best fit for them and, crucially, who they want to work with most.
The positives of an account based marketing strategy
There are numerous benefits to investing in ABM alongside an existing inbound strategy, including:
Aligning and streamlining sales and marketing departments
Reducing the time taken to market to and nurture the most profitable leads
Reducing the time taken per lead during the overall sales process
Building more creative, targeted campaigns with a clearer focus on ROI
Build stronger relationships with clients deemed more valuable to your business and its ambitions
Account based marketing's role in the inbound process
Away from an inbound approach, key account targeting has often been seen as a costly and labour-intensive way of pitching to potential clients. People do it though, because of the potential rewards of working with high-value clients and building strong relationships with them.
ABM works by introducing that philosophy and its rewards to an inbound strategy to make the process more affordable and effective, especially for sales and marketing teams currently working to a blanket strategy.
Read more: How to implement your own ABM strategy - our guide
When combined with the inbound process, ABM is an approach that focuses on generating quality lead opportunities, opens communication channels with people who matter most to your business instead of a generic sales team, focuses on building relationships and does it all in a way that doesn't alienate or disrupt people already busy and short on time.
It's pumped-up persona marketing, only instead of having a broad idea of the people you'd like to attract, you laser in on real-world companies and individuals who you believe would benefit from a partnership with yourselves as much as you would from associating with them.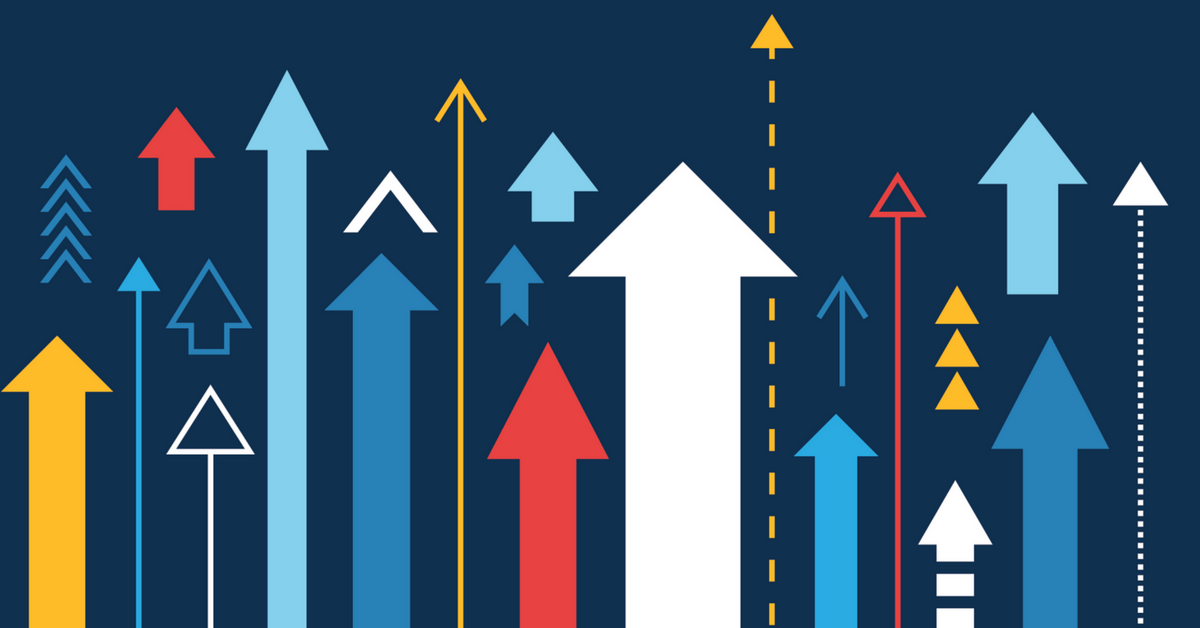 Who should consider
account based marketing

?

We've mentioned inbound marketing a lot here. ABM works great for those who already have a grasp of the practice and its benefits, and can go a long way to turbocharging any existing strategy.

B2B enterprises can also be the largest beneficiaries of an ABM approach. B2B companies typically have longer sales processes. ABM can help to better target high-value prospects who are a better fit whilst, at the same time, reducing churn and time-to-sale.

As well as being great for varying growth strategies, ABM is also a good fit for larger enterprises who have longer and more complex sales cycles, to streamline them and attract similar-sized companies.

Read more: Our guide to Account-Based Marketing
Tell me about account based sales
One of the biggest problems that a lot of companies have is getting their sales and marketing departments working on the same page. That's one of inbound marketing's biggest selling points; aligning both of those departments so they're more fluid, target and convert better prospects.
For ABM to be a success, that inbound philosophy simply needs to be there to help create more data-led business intelligence with a creative approach to make the best campaign possible. ABM is perhaps one of the best strategies to do that, but there are some slight differences between an inbound campaign and one that incorporates ABM.
A typical inbound sales strategy will:
Identify and look for active personas and buyers, giving them priority over more passive personas
Earn their trust with a personalised journey that provides context, content and conversations depending on the buyer stage
Find the leads that fit best, exploring their interest to develop stronger relationships and discover different wants and needs
Nurture and advise those leads through a combination of platforms and channels to help turn them into long-term customers
Account Based Sales (ABS) though isn't as broad and focuses on targeting specific people and accounts. When incorporating ABS, you will:
Develop a singular view and focus heavily on

specific

people you want to work with, instead of pursuing broader 'lead-gen' goals
Identify the people within each company that make up the decision-making unit (DMU) and identify your most important targets (these are the people who could give you the green light for a partnership in the future)
Create content highly personalised to people in your DMU, to catch their attention and make clear how you can solve their pain points
Build relationships on their terms through unobtrusive outreach techniques key to the inbound process, such as social selling