Unaccompanied Test Drives Campaign
The goal of the unaccompanied test drives campaign was to drive leads through an initially live webinar that would later pivot into an on-demand webinar. Visitors navigated to a HubSpot landing page through organic and paid channels, where they were then asked to register via a form. This was AX's first-ever live webinar, and the campaign delivered 1,000 new or influenced contacts. The Unaccompanied Test Drives Webinar also resulted in an all-time high session-to-contact rate of 16%.

Features within HubSpot Marketing Hub were primarily used to promote the webinar.
Topic clusters within the SEO tool captured target keywords and allowed the Six & Flow and AX team to build content around the pillar page topic, "Unaccompanied Test Drives". This allowed Google to recognise that AX was an expert in the subject matter. Meaningful traffic was generated to each of these pages, including the webinar landing page.
Still, to date, AX is generating leads from the on-demand webinar.
AX's biddable media strategy was a well-oiled machine, carefully crafted based on persona and ICP work to reach the right people at the right moment. With video, social, display, and search ads, AX was front and centre in front of potential customers. HubSpot's Ads tool allowed us to manage the campaign centrally.
Using HubSpot Sales Hub, the AX Sales Team successfully nurtured those leads with relevant content and used meeting links to convert those leads to paying customers.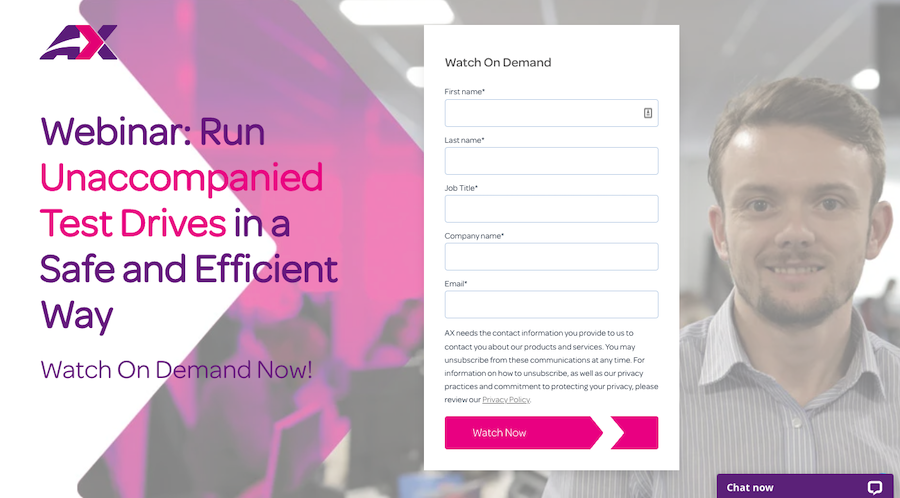 AX Motor Assist Sales & Marketing Strategy
We led a series of workshops to understand the market better and identify the best strategies for selling Motor Assist.
This resulted in a comprehensive document that served as a product bible, providing their team with guidance on how to approach each sector, what pain points to address, and the tone to adopt in marketing campaigns.
With this information in hand, we worked with AX to build a content-rich marketing campaign consisting of blogs, videos and PDFs.
John said, "The creative presented for us has enabled our sales force to go further with those markets than we would have otherwise."

AX has since created a 13-stage nurturing workflow inside HubSpot that shares content and educates the insurance and broker sectors. 900+ leads have entered those nurture workflows.