Statistics suggest that passive candidates not only make up approximately 60% of the talent pool, but that more and more of them are heading online to discover better commercial opportunities for them. So, why is inbound marketing for recruitment agencies going to be so important through 2018 and beyond?
Recruitment agencies looking to innovate and attract more passive candidates over the year ahead could go a long way to solving their problems with a creative inbound marketing strategy specifically aimed at attracting the candidates that are the best fit for them.
Passive candidates also need a certain amount of nurturing and communication to not only provide them with better positions at the right time, but to also show that yours is a recruitment agency with their best interests at heart when they're looking to change jobs or careers.
Why recruiters should consider inbound marketing
Younger candidates especially have a world of opportunity open to them, thanks to the internet and social media. A strong inbound marketing for recruitment strategy will work to put your business in front of the most relevant candidates on the channels they use most naturally. This will help you to build stronger relationships with passive candidates, and nurture those leads at the right times.
Talemetry's 2017 Recruitment Marketing Technology Survey has some interesting data showing how traditional recruitment methods are stifling company growth and attracting candidates that may not be the best fit for them. According to their research, 85% of organisations use job board distribution to attract candidates. At the same time though, 71% of organisations aren't getting enough qualified applicants.
This is where the internet is proving to be hugely disruptive to agencies and companies looking to attract passive candidates to grow their business. Those candidates can do their research beforehand on websites such as Glassdoor, while 79% of job seekers use social media when they want to change positions.
Inbound marketing for recruitment agencies can not only help them to discover and engage passive applicants, but can also go a long way to modernising the way that agencies approach and nurture younger candidates and grow the overall perception of the brand.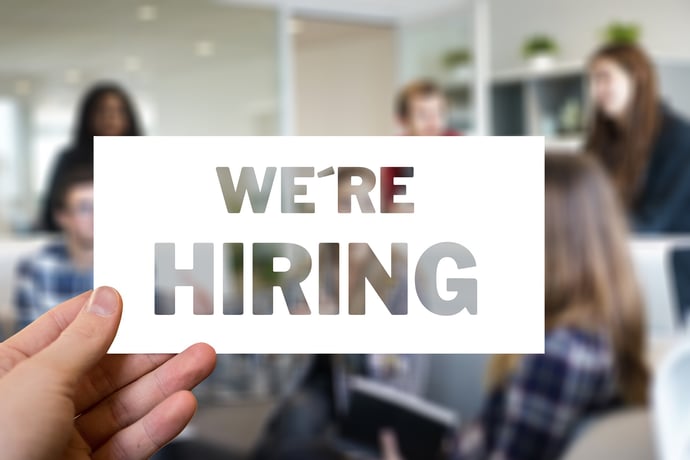 5 inbound marketing practices essential to recruiters over 2018
In our opinion, inbound marketing for recruitment agencies offers the best way to attract passive candidates and let them discover more about you and what you have to offer. It's also a great way to build relationships; inbound marketing allows candidates to discover you naturally and at their leisure, instead of putting them off with repeated calls and other abrasive contact methods.
At the same time, inbound marketing helps you reach out to the best passive candidates in creative ways to pique their interest, collect their contact details, and more. This is all possible thanks to:
Social media targeting: Putting some budget into the social channels

where your potential applicants spend most of their time online

can help you to target specific these demographics.
Content marketing: Younger applicants especially have a wealth of recruiters to choose from. Creating personas which represent the demographics you wish to attract, and getting to know their interests, is key to being able to stand out through creative content. The more you know about your ideal passive candidate, the easier it will be to differentiate yourself from the competition.
Personalisation: Similarly, personalisation will be key to attracting the best candidates to your agency in 2018. Emails featuring personalised messages have a much higher open rate according to statistics; not only can personalisation help attract the right candidates to your agency , but it can also be crucial in building trust and brand awareness within certain markets.
Data collection: We predict that inbound marketing for recruitment agencies (and for other businesses) will be in even higher demand once GDPR is fully implemented in May 2018. An inbound approach will be key to collecting and storing compliant, accurate and updated consumer information. This data will also be essential to enable better lead nurturing strategies.
Lead nurturing: Inbound marketing can get you much better results than an outbound approach, especially if you use the right lead nurturing strategy. We've already mentioned content marketing and personalisation; using marketing automation, chatbots and other leading inbound marketing methods can not only help you to nurture leads, but also give you an accurate ROI and streamline your marketing strategy over time.
Are you a recruiter looking to better attract passive candidates online? Speak to Six & Flow today to find out why inbound marketing is the best option for you.