In today's world, social media is an absolute necessity in any brand's inbound marketing strategy. But it's something you have to be careful with. Unfortunately, there are many things you can do to get your social media management totally wrong.
Luckily, there are a few simple rules to follow to ensure your social media accounts stay looking good. Here are our top five things to avoid!
1. Making it all about you
It's paramount that you engage in conversation with those you follow or connect with on social media platforms. Only ever talking about yourself won't go down too well, it looks cold and can prevent others from engaging with you.
Make sure you respond to any comments you may receive, and if you aren't getting that many, start the conversation yourself! Spend some time each day going over your timelines, liking and commenting on posts that catch your eye.
2. Dealing badly with criticism
We know that it can be hard to listen to criticism, especially if it's coming from strangers on social media. Good social media management involved taking these negative comments and responding in a positive way.
The worst thing you can do is overreact, respond in a rude manner and act unprofessional. Much like what happened when Vanity Fair magazine referred to Tinder as the cause of the "dating apocalypse", and an overly-enthusiastic Tinder employee went on a Twitter rampage.
So keep your calm, think of a professional way to respond and offer them an alternative method of contacting you if it seems they are really upset.
3. Posting offensive things
This is a given, really. But it does still happen – a joke gone wrong can cause a lot of damage. It's can be a good idea to share a joke on your social media platforms, as it helps to relate to your audience and encourages engagement. However, if it is on the risky side of being either hilarious or offensive – it's probably best to forget it.
Ask around and see what others think of it – the last thing you want to do is insult and offend your audience. This is a sure-fire way of creating a bad name for your company and losing followers.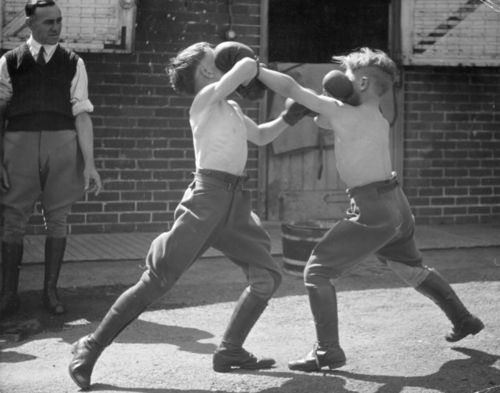 4. Trash talking your competitors
Your social media management strategy needs to stay professional, whilst also injecting a little bit of fun every now and then.
One of the most damaging things a business can do is talk badly about their competitors in front of their audience. It's unprofessional, looks petty and gives your business a bad name. If a competitor annoys you, or talks badly about you – do not retaliate!
5. Typos everywhere
By having typos all over the timeline of your social media accounts, it makes your company look lazy and shows that you don't spend time proofing what is sent out. Again, it looks unprofessional, and makes it look as if your company doesn't care about its social channels or public image in general.
There are many businesses that still make huge social media mistakes today, putting their name at risk and getting bad press. Check out a few of them here! You must spend time checking what you post, ensuring that everything is spelt correctly.
Making social media management easy
There are many ways you can prevent these issues from happening. For example, social media management software can make it simple to use and monitor all your various accounts. We use HubSpot's social monitoring, publishin, reporting and inbox tools to take care of the agency's Twitter, Facebook, LinkedIn and Instagram.
As a result, we can schedule posts ahead of time, monitor social media trends, see which posts perform best and even reply to conversations in real time directly through the platform, making HubSpot our mission control for all our social needs.