Now I'm normally a sunbeam of positivity, but it's creeping closer to Christmas and I'm feeling more like the Grinch than Santa. I'm going to start this blog from a different angle. If you're looking for excuses, you've come to the right place. There are plenty of reasons not to attend a HubSpot pipeline generation bootcamp, as led by Dan Tyre. Here are just a few to mull over...
1. Investing in your business is so 2017
Depending on your current HubSpot tier, some of these courses might cost you money. We know it can be a pain to budget, and obviously your agency has loads of other areas where that money could be spent. Those comedy coffee mugs are a necessity, a office bean bag chair will get you at least 12 likes on Instagram, and you just can't get those branded hammocks out of your mind (that last suggestion may or may not have genuinely been dreamt up by the Six & Flow team...)
2. Time is money
HubSpot's pipeline generation bootcamp will also indisputably eat into your salespeople's time. They have to promise an hour of their time every week to spend with Dan, plus one hour every day for various homework tasks. As a result, not only are they going to have to spend time with HubSpot's sixth employee and Inbound author, they're also going to have to perform tasks each and every day that will improve them as a person and as a professional.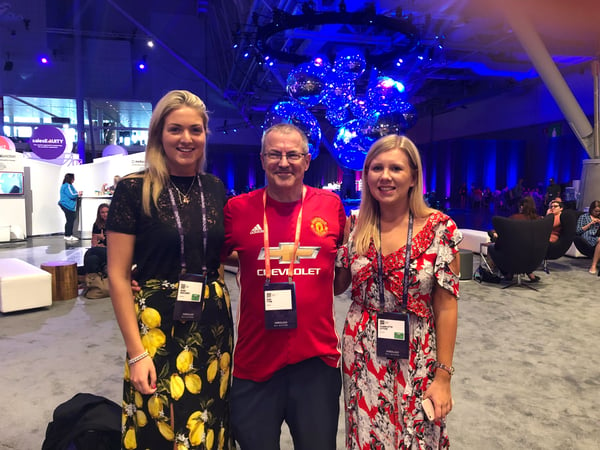 3. Your sales team is already kind of OK
The worst part, God forbid, is having to role play realistic sales scenarios. I mean - you have to actually practice what you are being taught whilst receiving advice, encouragement and tips. It's terrible, if you want to stay exactly the same as you are right now, definitely do not take this course.
4. You're probably too busy anyway
And last but by no means least, the amount of work that your agency gets off the back of this will surprise you. It's likely your team will be making sales soon after they graduate from this course, if not during, and this will only increase the amount of work that your agency has to turn out. More content being created, more social accounts flourishing, more leads being generated and more companies growing within inbound - honestly, it's hell on earth.
One reason you should attend the HubSpot pipeline generation bootcamp
The one thing, and I mean the one and only thing that could be seen as benefit of doing this course... you get to write a blog piece at the end of it, in return for a cute little lion toy. I've named mine Snuffles.
I can't speak for everyone out there, but please consider my advice before you make a decision. Jumping on board and joining a HubSpot pipeline generation bootcamp can put you at risk of gaining new skills, getting valuable experience and being supported throughout the whole process. And nobody wants that, do they!
P.S. make sure you have your sarcasm dial turned up before you read this, please. Too late? Oh dear.