Last Updated: November 2022
HubSpot has been hard at work this year, releasing many new features across its Marketing, Sales, Service, and Operations Hubs. So, what features did HubSpot release throughout 2022?
In this blog post, we'll keep you updated on the latest HubSpot features and showcase ways your team can take advantage of each hub. Be sure to check back every month for a new update.
Table of Contents
CRM & Account Setup
Marketing Tools
Sales Tools
Chat & Automation
Reporting
Integrations
HubSpot Developers
App Marketplace


To learn about how you begin using HubSpot feature updates for your business, check out our latest YouTube Channel - HubSpot Product Updates
CRM & Account Setup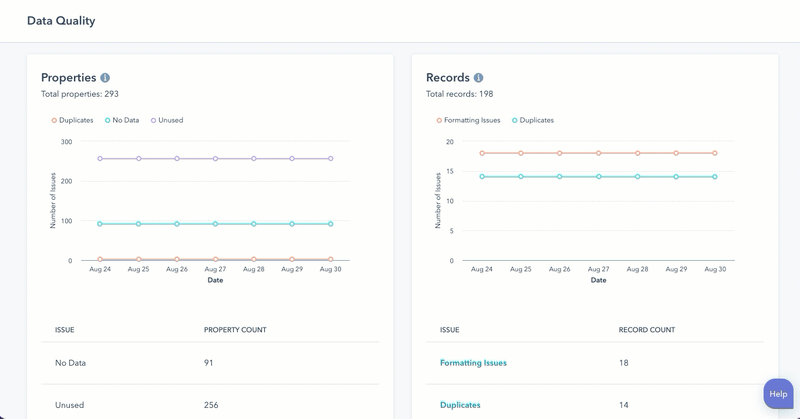 Marketing Tools
Sales Tools
Send proposed meeting times in an email - Sync HubSpot to your Gmail, Outlook or Office 365 account you can send proposed meeting times to eliminate any back-and-forth.
Create custom quote templates - With editable modules, you can create a quote template that matches your business's needs. Customised quote templates also enable you to set up scheduled payments to split up payments over time.
Inbound Calling - A HubSpot-provided phone number is available for users who are assigned paid seats in the Sales Hub or Service Hub. And, the call direction (inbound & outbound) is now a HubSpot property.
Payment Forms - Collect payments when a visitor submits a form.
eCommerce Recommendations for Product Module - Add a product or abandoned cart module to your marketing email
HubSpot Payments - A series of product updates made to the payments feature including Fractional prices for products and line items, Offering order-level discounts with HubSpot Payments, and showing the Gross Payment Revenue on dashboards.
Add more emails to your Sales Sequences - This latest product update allows your team to increase the limit of automated emails in a Sequence.
Recommend playbooks based on the deal stage - Automate which playbooks your sales team sees based on specific deal stages.


Recommend playbooks based on Contact or Ticket property values - When the record's properties match the playbook recommendation rule, the playbook will display at the top of the list of playbooks
Share call recordings - Set up call recordings for your account, so your team's calls are recorded and accessible on the calls index page

for review.



Chat & Automation
Improved Workflows Performance Reporting - Navigate to Workflows > Details > Performance to view specific workflow performance data.
Quote-Based Workflows - Start with a workflow that triggers based on quotes.
Customer Portal - Create a portal for your customers to view, create, and reply to their support tickets.
Organize conversations into custom views - Help your team prioritise conversations by adding filters that categorise communication.
Service Level Agreements - Set SLAs to help reps prioritize incoming tickets based on their importance
Requests via Webhook workflows - send both POST and GET requests using workflows
Post-chat Feedback Selection - After you close a chat conversation with a visitor, you can send the customer satisfaction survey from within the selected chat widget.
Create a Question Bank for Custom Feedback Surveys - Create a set of questions your service team can easily pull from when creating custom surveys.
Simple Form Automation - In addition to workflows, the forms editor window enables you to easily automate follow-up actions, such as sending an email or setting a contact property.
Multi-step surveys - Make your surveys more digestible by adding an additional page in your survey using a drag-and-drop module.
Workflow Enrollment History - view the workflow's enrollment history from the workflow editor.
Add comments to HubSpot Assets - Collaborate with your team by adding comments to workflows, CRM records, conversations, Ads, emails, forms and more.
Format Data in Workflows - You can fix, format, and maintain your CRM data through a simple workflow action.
Add delays in workflows - Use delays to add a pause between actions in your workflow. You can Delay for a set amount of time, Delay until a day or time, and/or Delay until the event happens.
Customise webhook requests in workflows - If you're setting up a POST request, you can include all properties from the CRM record or send only specific properties.
Data Quality Automation - With Operations Hub, you can automatically set rules to fix formatting issues and easily maintain a clean database.
Format your data - when formatting your data using a custom formula, HubSpot will automatically populate with an example result.
WhatsApp - Connect a WhatsApp channel to the conversation inbox
Add Line Items when Creating Deals in Workflows - add line items to the deals you're creating in automation, cutting out those manual tasks
Ticket stages in your customer portal - Once you've set up custom ticket statuses, you can then show these same custom stages in your customer portal.
Use sales playbooks to update properties - When your sales team is adding inputs to a sales playbook, you can choose for the inputs to

automatically update properties in a contact, company, deal, or ticket record.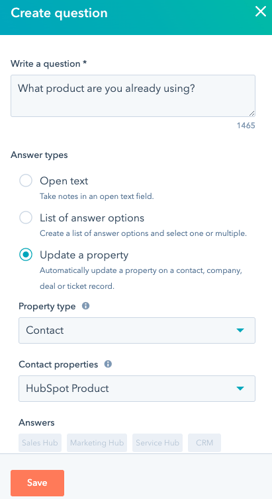 Reporting
Integrations
HubSpot Developers
App Marketplace
Add QuickBooks Products as line items on Deals and Quotes
Sync QuickBooks Invoices to HubSpot
Invoice Object for QuickBooks Integration Customers
Automatically create NetSuite sales orders with a new workflow action
Create sales orders from HubSpot deals
Salesforce Integration Update: Use Filters To Import Only Relevant Salesforce Records Into HubSpot
Sync more than 10 objects from Salesforce into HubSpot Custom Objects


Sync HubSpot tickets and Jira issues in real-time


Reply to messages in HubSpot conversations inbox via Microsoft Teams integration