With the Pensions Regulator arguing that the UK's investment consultancy industry needs stronger regulation, marketing could become difficult within the industry. But, never fear, inbound marketing for investment is here!
In November 2016, the chief financial regulator of the Financial Conduct Authority (FCA) said it was looking for more regulatory powers over investment consultants, at a time when they're advising on where £1.6 trillion of people's savings should go.
That's good news though, especially for those who practice honesty and transparency with their clients as part of their overall consultancy practices.
Putting some budget into marketing for investment can not only help consultancies attract and nurture better quality leads, but inbound marketing for investment can also better promote your most attractive qualities and set you apart from the competition; especially those who act in a less-desirable way.
Consultancies can also implement a bespoke inbound marketing for investment strategy right now, not just to attract targeted leads and boost the perception of their brand, but to also highlight their financial capabilities with Brexit on the horizon.
Why is marketing for investment so important for Brexit?
Now that Article 50 has been triggered, firms across the UK are going to have to navigate an immediate, uncertain financial future while the Government thrashes out new trade deals with EU member states.
Businesses aren't the only ones who need to benefit from trusted consultants, though. The Government itself is being warned about picking poor-quality consultants, with officials looking toward the private sector to help them with talks and to negotiate contracts.
Following the FCA's very public decision to slam consultants and with evidence backing up the claim that average advice does little-to-nothing to improve a portfolio's performance, there is an awful lot of scrutiny on the sector to not only improve performance but provide ethical advice to investors to the letter.
It's a message promoting quality over quantity results, and those who put some of their budget into inbound marketing for investment can keep regulators and other officials happy as well as attract a new audience of sophisticated investors looking to diversify their portfolios for better returns.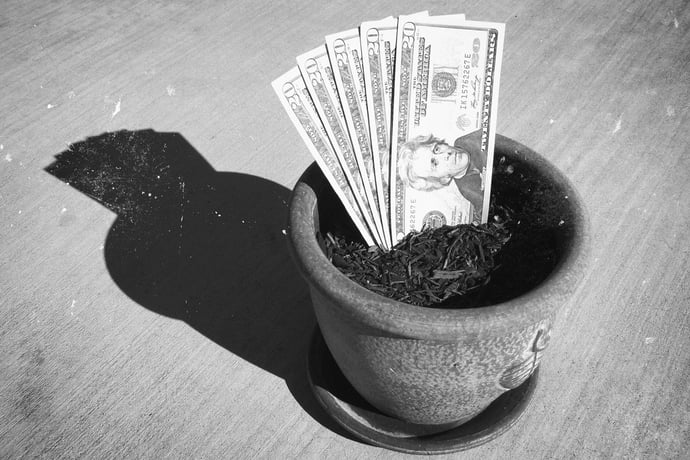 Pick quality clients you want to work for with marketing for investment
With the prospect of rising the historically-low interest rates in the UK a "serious mistake" in the current climate according to policymakers at the Bank of England, combined with steadily rising inflation, savers are fast turning to investment consultants to discover how best to grow their money and make it work for them.
With it harder to grow their money in financial institutions and banks accused of 'exploiting savers', the right pitch and approach when marketing for investment can highlight your expertise in mainstream and alternative investment markets to attract new clients across a number of platforms.
A bespoke inbound strategy will use a mixture of social media marketing, search advertising, content creation and other inbound methods to almost instantly get yourself in front of the target market you'd like to work with and introduce them to your sales funnel in unique, creative ways.
Working to research and outline the personas of the people you want to work with and targeting them based on their individual profiles will allow you to open a dialogue with potential investors and start building relationships with them.
On a wider level, mixing creative content with marketing automation can carefully cultivate a potentially steady stream of investors you'd most like to work with who also want to work with you based on your commitment to transparency and ethical investing.
If marketing for investment to boost the reputation of your consultancy and underline your ethical approach as well as attract new, targeted high net-worth clients, contact the Six & Flow team today to find out more.
Brands that perfect their inbound lead generation strategy see falling marketing costs, better quality leads, greater client engagement and other benefits that outbound methods simply can't provide. If you want to know more about inbound lead generation, take a look at our blog 'Everything you need to know about Inbound lead generation.'