Lead generation after GDPR will change the way that most businesses in the UK and Europe operate. It will have an impact on the way that companies handle customer data, and we believe it will create an upsurge in the necessity for inbound marketing strategies.
It's absolutely staggering that business owners across the UK don't seem too worried about GDPR. If you're still unsure of what GDPR is, it's something we've been writing about for a while now. You can read more about it here, and learn about the direct impact this legislation will have on all business data activity from 25 May 2018.
In short, GDPR will affect all businesses in the UK, namely in the way they collect, handle and use consumer data. With less than a year to go, though, 30% of senior IT executives across 200 medium-to-large UK organisations polled by Bluesource still believe that GDPR won't affect them.
They're desperately wrong. It will affect companies worldwide, and brands in breach of GDPR will be subject to fines of up to €20 million or 4% of their global turnover.
There are no excuses when it comes to integrating GDPR. There has been more than enough time for business owners and managers to learn about it and implement it. Still confused? Read on to catch up.
How will you handle lead generation after GDPR?
GDPR will be implemented in approximately nine months. Nine months isn't that long to re-evaluate an established business model, transform the ways in which a company collects data, rewrite privacy policies, and assess the compliance and security features of data handling and storage services.
That last point is especially relevant for larger companies that process huge amounts of data. If they outsource their marketing or data processing to a third-party company, that company also needs to be fully GDPR-compliant.
According to Calligo, however, 69% of companies are neglecting to ensure compliance with GDPR. Will it really take a highly-damaging and public test case shortly after GDPR kicks in for businesses to wake up, and manage customer data in more secure and ethical ways?
Because if these statistics are right, it'll only be a matter of days after 25 May 2018 before huge fines are levied against the worst offenders.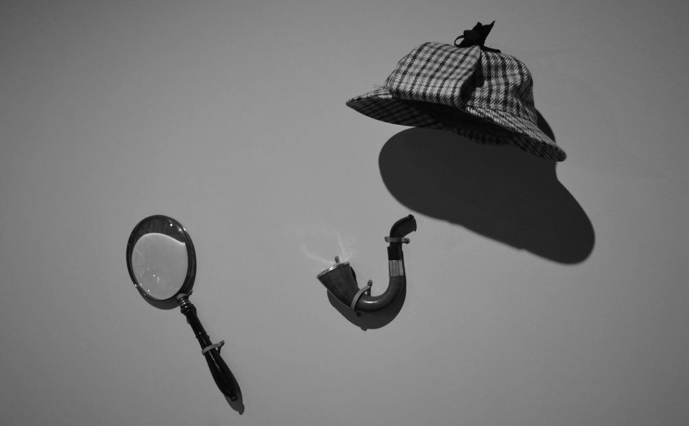 Will outbound lead generation after GDPR survive?
The whole point of GDPR is to clamp down on companies that don't respect customer data, and give more power to people in understanding how their private information is handled and distributed.
Here are three recent examples: TalkTalk was fined in 2016 for not storing customer data safely enough, allowing hackers to access it. Pharmacy2U was fined for passing consumer information to a marketing company without people's consent. Moneysupermarket was fined for sending emails to people who had asked not to receive direct marketing messages.
These are all very easy and common mistakes that any business can make, but soon the stakes will be significantly higher.
TalkTalk at the time was fined £400,000, but under GDPR, that figure would likely be £59 million. In the case of Pharmacy2U, the company was fined £130,000, but under GDPR that would likely be an enormous fine of £4.4 million.
Many business owners and managers are currently treating GDPR as a burden, feeling that it's unnecessary bureaucracy brought on by Brexit. They couldn't be more wrong. The message is clear. Keep consumer data entrusted to you under lock and key, and only use it where you have been given specific permission by the individual to do so.
Nevertheless, this can lead to huge problems for businesses that are collecting data to generate leads, especially those who use an outbound model. Buying data lists, cold-calling at irregular hours, emailing prospects out the blue from poorly-sourced data providers… All these approaches are likely to result in heavy fines. So, how can your business survive, and what should you do in regards to lead generation after GDPR?
Lead generation after GDPR
begins now
You don't have to wait until May 2018 to think about lead generation after GDPR. It's something you can work on now. Implement a strong inbound marketing campaign that generates better leads for your business, has measures in place to respect people's data and makes you fully GDPR-compliant.
Inbound marketing is the key word here. An inbound marketing campaign should make use of the channels best suited to how your business operates, naturally attracting highly-targeted leads in at various stages of the buying cycle, and encouraging them to consciously share their data with you.
For larger businesses that handle lots of data, marketing automation software can refine these processes and produce larger volumes of high-quality, fully GDPR-compliant leads. Work on a creative inbound marketing campaign, and the cost of those leads can reduce over time too, with quality remaining consistently high.
With inbound marketing promising leads of a higher quality, at decreasing costs, and to the standards set by new GDPR legislation, it won't be long before this trend goes mainstream. Explore inbound strategies now, and stay ahead of industry competitors who will be making their move in the very near future. Why follow the pack, when you can lead the movement?
We'll leave you with this thought. What sounds better to the future of your business - chasing old or dead leads from poor-quality data lists and getting fined millions, or building strong relationships with high-value leads? Choose transparency from step one, earn a positive professional reputation, and attract customers who are happy to shop with you and tell all their friends about you.
If you're worried about lead generation after GDPR, and want to look at compliant, sustainable and scalable ways to improve lead quality with a creative inbound marketing campaign, download our guide to inbound marketing strategy below.