The US presidential elections are once again shaping up to be a fascinating event, not least because Six & Flow will be in Boston when the vote takes place! It's also interesting to take a look at each candidate's social media strategy – and most importantly, the impact of public opinions.
Twitter joins the debates
You might be hard pressed to find a Trump supporter in the UK (especially at this digital marketing agency…) Trump has possibly become North America's most controversial and contentious presidential candidate in recent years. The term "racist buffoon" may also have been banded about our office.
We were looking forward to the debate, not only because we were eager to see Trump get absolutely ripped to shreds by Hillary Clinton (she slays), but because we knew Twitter would make the perfect condiment (yes we did mean condiment) to accompany the debate. And oh Twitter, you most certainly did deliver.
Both candidate's Twitter accounts were also on point (well, Hillary's was) during the debate, thanks to each management team and their carefully planned social media strategy. Check out Hillary's sassy subtweet below.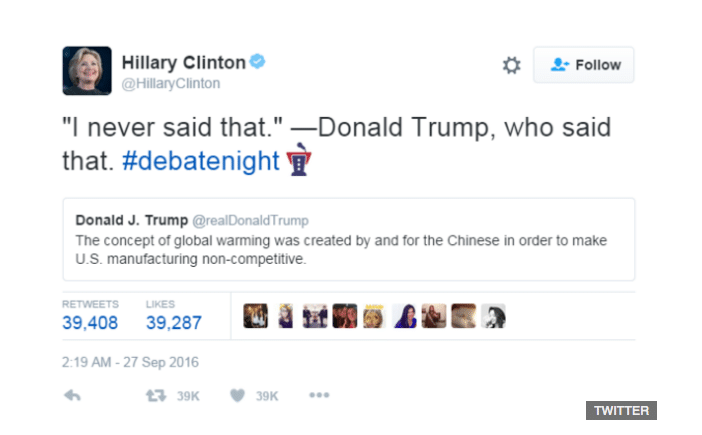 Beyond the official social media strategy
Plenty happened outside of any political party's social media strategy, too. One of our favourite Twitter moments from yesterday was the birth of @TrumpSniff.
We'll give you a bit of context for this one (just in case you didn't watch the debate). Basically, Trump was sniffing pretty much the whole way through the debate. He was accused of having a substance abuse problem by Governor Howard Dean, but in true Trump style, he shifted the blame to a "defect microphone" and then went on to accuse them of giving him a defect microphone on "purpose".
Alright then Trump. After the first segment of the debate, the #TrumpSniff had emerged and so had a whole Twitter account dedicated to the sniff. We love the speed of social media.
If you didn't catch Trump's performance, someone has kindly put together a montage of all of his sniffles - and it lasts for an excruciating 1 minute and 24 seconds. It sounds pretty gross too, as you'd expect. The video pretty much confirms that Trump would be the absolute worst person to sit next to on a plane, if his personality hadn't already confirmed that.
A few other Twitter gems
We've also handpicked a few of our favourite public tweets regarding the debate (you're welcome!)
1.

2.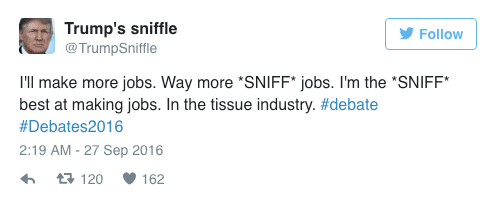 3.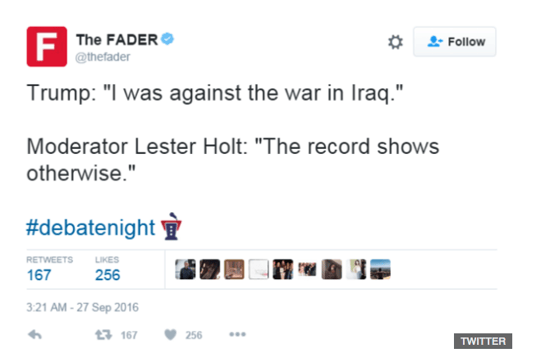 4.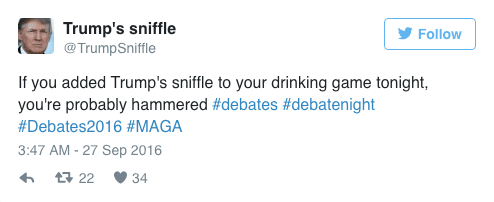 5.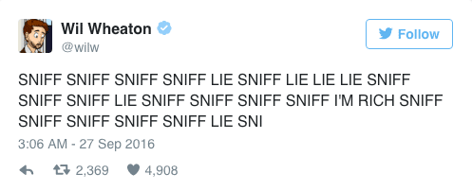 6.

7.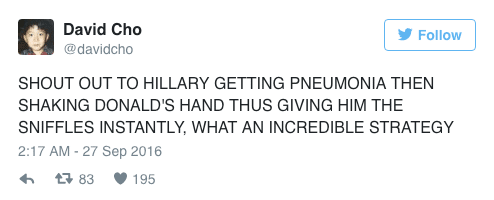 8.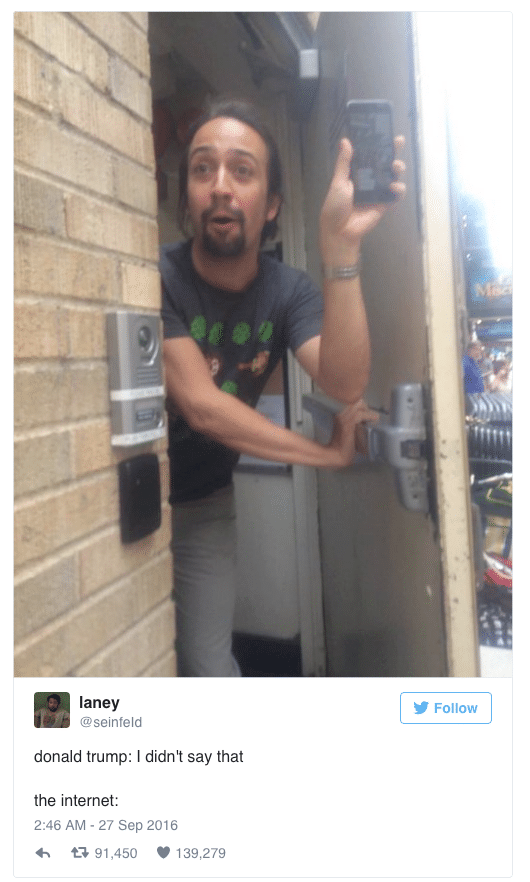 Get your social media strategy together
If you're reading this blog and you're American, please make sure your vote counts! Obviously, we can't tell you what to do… but if Trump does get elected, hopefully his sniffles are something sinister and he'll get wiped out soon (sorry Trump fans, but it's for the best).
It takes 20 years to build a reputation and 5 minutes to ruin it. Make sure your social media management is helping not damaging your brand by reading our post "How to boost your brand reputation with social media management"