Marketing automation workflows might sound like a bit of a mouthful, but they're actually a great way to reduce your workload, make your working days more efficient and maintain great customer service. Interested?
If you saw my last blog, you'll know that I'm a big fan of marketing automation tools. I'm sure that everyone is, it's essentially making our job a lot easier and giving us time to work on other things. Who wouldn't be a fan?
On top of this, they can make you money! According to a report by Forrester, B2B marketers who implement marketing automation see an average 10% increase on their sales pipeline contribution.
Throughout our agency, marketing automation workflows are used a lot. You may think they're a lot of work to set up and overly complex, but trust me - once the initial legwork is out of the way, the hard part's done. After that, you can leave the rest to the marketing automation workflow to take care of. Cocktail, anyone?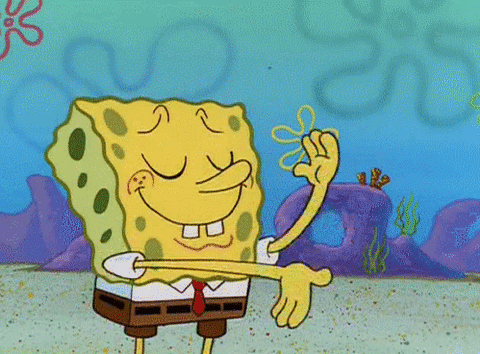 There are a number of marketing automation workflows that can be used to save time and serve leads, but below I've handpicked out three that your brand could probably benefit from:
Event registrations
You may have 10 or 100 people signed up to your next event, either way sending the same emails again and again will more than likely become tedious. So why not set up a marketing automation workflow to make sure every lead is cared for and well informed, and save yourself plenty of time too?
Once a user signs up to the event (ideally using a HubSpot form) they can be placed into the workflow that delivers emails - messaging can range from 'thanks for signing up' to 'directions to the event' or 'thanks for coming'. You could also add these leads to a list, ready to be invited to your future events.
When it comes to building a marketing automation workflow for an event, they don't just serve to remind the attendee about the event coming up and make them feel welcome. You can also set up internal notifications for your team, letting them know when a new lead signs up to the event, or an existing lead interacts with your site.
You can set up the workflow to suit you, and to make your project as personal or automated as you like.
G
uide downloads
As soon as someone fills in their details in order to download one of your guides, they should be placed into the corresponding workflow. You can add as many steps as you like, but we suggest you always include an initial email which introduces your guide and shares an access link, and a follow-up email a few days later asking if they've had chance to have a read and whether they have any questions.
You can also set internal notifications to go out to your team, letting them know someone's interested in this particular topic. The lead can be automatically set to a specific HubSpot owner, letting your salespeople know who's in charge of contacting them. You can even set these salespeople tasks to remind them to give the lead a call if they haven't spoken to them in a while.
When it comes to guide downloads, marketing automation workflows help us to stay in contact with the lead, keep our offering front of mind and make them feel 'loved'.

Checking contact details
Marketing automation workflows can even check a lead's contact details, checking their quality before they ever reach your sales team. No more wrong numbers, no more disgruntled employees!
We build a number validation check into some of our marketing automation workflows, which assesses if their phone number is valid. This can save a lot of time and angst, as you can build your workflow to only share leads with valid numbers amongst your sales floor. Even better, this gives you the chance to concentrate on the leads who will be most receptive to your efforts.
Need help with marketing automation workflows?
If you want to save yourself some work and get HubSpot working harder for you, get in touch with Six & Flow. As a platinum tier HubSpot partner, we can teach you everything you need to know about marketing automation.