Your property marketing strategy probably isn't what it used to be. Thanks to sites like Zoopla, Rightmove and Gumtree, house hunters have more choice than ever before when finding a new home.
If you want to achieve any marketing aim, then biddable media is a great way to boost activity. However, biddable is difficult to get right. If you want to get some solid advice on perfecting your campaign, read our blog 'What is biddable media, and how can it catapult your growth?'
Though these sites have been around for the best part of two decades, traditional estate agents still find themselves struggling to compete against online property marketing services. Some allow people to virtually tour houses located all across the country at the click of a button - it's pretty hard to one-up that.
As a result, Rightmove's revenue has increased on an annual basis. The property marketing company announced earnings of £192.1 million in 2015 alone, with 2016's results set to be announced shortly.
So how does the burgeoning estate agent take on the booming proptech industry, and compete with its own property marketing strategy? Simple!
It's worth putting your property marketing budget into biddable media
It's a bit alarmist to say that proptech (new property technology and services focused on disrupting the market) will herald the end of the traditional estate agent. However, as Rightmove's increasing revenues show, it's an area that property specialists should be aware of.
Estate agents looking to combine their daily tasks by doing their own property marketing would be wise to look deeper into the proptech industry. Consider exactly how it has changed house buying trends so drastically in such a short period of time. Why have Rightmove, Zoopla and companies become such an enormous property marketing success?
A recent survey from Ipsos MORI seems to suggest that only 25% of the public trusts estate agents, and that a lot of house hunters would prefer to cut the middle man out completely in their search. Part of the success of proptech companies is therefore due to the freedom it offers people, giving them the impression that they can essentially purchase a new home in the same way as shopping online with Ocado or Tesco's.
While the freedom element is certainly captivating, what Ipsos MORI may not tell you is that putting a home on proptech sites can carry a lot of hidden charges and "equate to a patchy service," according to the BBC.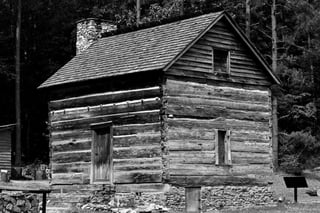 Why add paid social and search to your property marketing strategy
For instance, the BBC talked to a lady who had no viewings for her home on PurpleBricks in 10 months and owed fees to a third party. Others lamented the lack of communication that proptech companies offer.
Perhaps you, as a property marketing specialist, can find a balance here and position yourself in that sweet spot. Give people an honest, friendly professional service as well as the semblance of control they crave when looking for a new property.
You could also experience a boom in fresh leads by attracting an entirely new audience through biddable media.
Building personas of the people you'd like to target, including information such as job role, income level and interests, not only gives you a greater idea of the market you'd like to reach out to. It also allows you to get in front of those very people by investing in paid search and social media.
For the estate agent marketing themselves on a budget, the right strategy can allow them to attract relevant, targeted fresh leads who would rather deal with an experienced property specialist than a faceless proptech company. Most homeowners look online to find their next property, but with the right strategy, you can find a wa to connect with this audience and help those people find a new home.
If you want to achieve any marketing aim, then biddable media is a great way to boost activity. However, biddable is difficult to get right. If you want to get some solid advice on perfecting your campaign, read our blog 'What is biddable media, and how can it catapult your growth?'