As a growth agency, we work with senior stakeholders who have invested in marketing before but haven't seen the ROI or results they were hoping for. We help these clients to utilise their website and generate a high-quality lead flow, increasing customer acquisition and fuelling business growth.
Does that sound like something which resonates with you? Because I for one am pretty sure it does!
Training at a growth agency
Rewind a few months, and I would have waffled something similar to the above down the phone, hoping the person on the other end didn't ask me to repeat myself or explain anything in great detail. However, after completing the Lions Bootcamp with the guys over at HubSpot, I can confidently say that discussing our role as a growth agency feels like second nature.
I'm the first to put my hand up and admit that sales has earned itself a bad name. Everyone has experienced an overly pushy phone call where you don't get a second to speak, and those non-personalised emails which go straight in the spam folder. Luckily though, Dan Tyre and David Weinhouse at HubSpot have opened my eyes to a whole new way of selling and actually helping people – who would have thought it?
Read more: Our guide to growth marketing
The Lions Bootcamp
In early September, I found myself on a call to the man himself, the sixth employee of HubSpot and all round energetic sales guru Dan Tyre. Within minutes I was excited - not only was I planning a trip to Dublin, but it was for the Lions Pipeline Generation Boot Camp!
Fast forward to mid-October, and after a really quick flight (which I immediately fell asleep on) I was sat in front of Dan and David in the very impressive HubSpot offices – as a side note, the offices are awesome, they even have beer taps (just saying Rich...)
The course is designed to help a growth agency like us to grow, learn new techniques and find ways to engage with prospects without being one of those dreaded pushy salespeople. It revolves around the inbound process of attracting and nurturing relevant leads, and educating them on how you can add genuine value.
But what did I actually learn?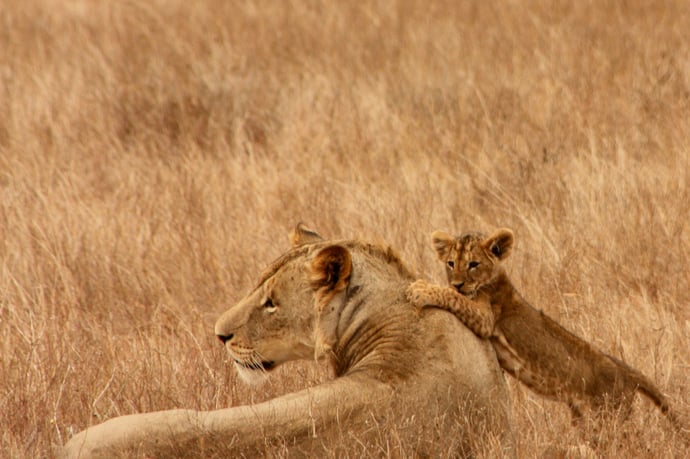 Sales is like dating
The first time you actually arrange a connect call with a lead, it's your first date in a way.
Generating new business using inbound marketing is just like dating, actually. You would never pick up the phone and just dial a random number, hoping to reach someone you have never spoken to and know nothing about. Of course, you may have nothing in common with this person, and don't even know if they are interested or available. Few people would advocate this dating technique, so why would you think this would work in sales?
Back to the dating analogies, nurturing a lead is a bit like getting to know someone on Tinder. You send them short, to the point messages, avoid acting needy, give them a reason to reply and let them do the talking.
Pause Pause Pause…
This was my first lesson at HubSpot, introduce yourself and wait. Build rapport with a prospect – ask them where they went to University, what the weather is like, or my personal favourite - I can't believe it's nearly Christmas! (obviously this only works for half the year…)
The person at the end of the phone wants to know they aren't just number 5 of 30 calls that day. They want to talk to a real person who can help solve a problem they may have, rather than someone who just wants to sell to them.
Which brings me on to the second thing I learned - be prepared and do your research. Again, this is just like a date, because nobody wants to be caught out not knowing their date's or prospect's name, or where they live and work.
The most important point, however, is just to be human. Have fun, as cliché as it sounds. Smiling as you talk truly makes the world of difference and helps to build a strong relationship, which will hopefully turn into your next date, or even better a new client!
So now, I'm ready to go out, build my pipeline and help prospects, educating them on how a growth agency can transform their site into one that will actually generate leads for them rather than just looking pretty. I can't wait!