The three key parts of a successful paid social campaign
For many businesses looking to grow, paid social looks like a natural fit. Anything that is able to get your message out in a creative way on channels where your core audience and demographic spend most of their time must surely be worth a look, right? As effective as paid social can be, it needs constant care and attention to be successful.
So, what are the three cornerstones of a successful paid social media campaign?
Creating personas:

With so many people using the world's most popular social media platforms, it can be easy to burn through your budget without doing audience research. Creating personas surrounding the demographics you wish to target is essential.

Getting the creative right:

There are so many different social platforms out there that offer different things. Knowing where people spend their time can help you to angle the creative and maximise results, whether they prefer Facebook, Twitter, Instagram, YouTube and other platforms.

Track results:

Like any inbound marketing campaign, it's critical to analyse its progress through reports. Doing so can help you to reduce your budget in the long-term as your organic campaign takes hold, and tweak your paid one regularly to maximise results.
Five ways businesses are using paid social media
We've been through a lot of the theory and benefits of using paid social media so far here on this page and through our blogs. So many businesses are currently using paid social media as part of their campaigns; here are some of the reasons why, and the practical benefits of a successful campaign:
Increasing engagement:

The clue is in the name. Paid social campaigns allow you to get in front of the people who matter to you most, letting you start conversations and build relationships.

Data collection:

Data collection has changed thanks to GDPR. Paid social campaigns allow brands to drive traffic back to on-site pages designed to collect fresh data in ethical, transparent ways.

Brand awareness:

The social element is so important in a long-term paid campaign and is essential to cultivating a brand's image, getting it in front of customers old and new to let them know you exist.

Lead generation:

Paid social, like paid search, is great for various stages of the lead generation process, introducing leads to your business at various stages of the buyer's journey.

Lead nurturing:

For those not yet ready to buy or are on the cusp of making a purchase, paid social media can nurture those leads and encourage them into progressing through your sales funnel.
Assessing the costs and benefits of paid social media
The ultimate goal of an inbound marketing strategy is to help drive awareness amongst your most valuable leads to improve their volume, consistency and overall quality. While the organic side of the campaign takes hold though, investing in biddable media can help direct traffic to the site instantly and begin to build brand awareness.
Many, before they start though, worry about the costs associated with a paid social campaign and wonder whether it will ultimately be worth the spend in the long run. We firmly believe it is; social media especially can put you in front of the people who matter to you most on a creative, visual level too.
Consider too that social media platforms are businesses that regularly change their algorithms, sometimes to the detriment of its users. Businesses now need to invest more than ever to reach out to people, even if their Facebook pages have already amassed a lot of likes.
Constantly monitoring your paid social campaigns is a necessity
Those new to paid social media marketing can often think it's simply a case of setting a budget, writing a message and watching the leads roll in. Absolutely not; the opposite is true, and the most successful paid media strategies all need to be constantly monitored to maximise budgets, target the right people and get the most out of the campaign.
It's also worth keeping an eye on external factors, too. People may be more keen to make a purchase around the end of the month when payday arrives. Are there large national events happening that you could align your campaign towards, or are there seasonal issues that are causing decline?
That latter point is especially important and can be combated by doing some seasonal research on your campaign by using your insights, reports, testing and measuring your audience to keep campaigns on track and keep them as effective as possible.

Going viral isn't everything: conversion and engagement are better
Some brands are absolutely determined to go viral and insist on pumping a lot of money and creative energy into the cause. They feel that if they're lucky enough and in the right place at the right time, becoming 'internet famous' will be the foundation they need for long-term success and a way to get the brand instantly in the public eye.
Except it doesn't really work like that. Content that goes viral can mostly be the result of sheer dumb luck, and even if a commercial enterprise does beat the odds and attract global attention, without proper planning, it's nothing more than 15 minutes of fame. The best way to grow, catch people's attention and generate consistent high-quality leads over social is to use some budget.
And not by going all-out in the hope of viral success. Smaller investments and a slow burn are better than exploding like a firework. Building conversations, nurturing leads, optimising landing pages, tweaking the creative, working on persona targeting and many other factors are just some of the tactics that will improve your growth potential instead of being a viral flash in the pan.
Improve your paid social campaign with greater emotional intelligence
The potential benefits of a paid social media campaign are enormous. Play it right and you can target people based on their age, location, earning status, things they like and many other factors thanks to the incredibly deep targeting tools provided by the world's leading and most popular social media platforms.
Only, as nuanced as the technology is and however highly relevant the data platforms such as Facebook about their users may be, a campaign's success can still be down to the quality of the creative, their stage in the buyer's journey, and many other factors. Even small things such as the times your most important leads use social media are important to success.
It's essential that each and every paid social campaign is thoroughly researched before launch to improve its chances of success. It's essential to research the people you're targeting, create realistic personas, set goals relating to your budget, and learn as much about your most valuable prospects as possible to build a creative campaign based on key data and emotional intelligence.
Improve local awareness and reach out to customers with paid social
Businesses with large growth ambitions often like to create paid social campaigns focused on larger, more affluent areas. There's nothing wrong with that train of thought and it can be a successful approach for those who know exactly which personas they're looking to target and attract with their campaign.
For some enterprises though, it makes a lot more sense for them to learn to walk before they run. For those businesses with a physical presence, it can be worth their while to bolster their local presence before they do anything else to build a solid, core set of customers who will shop with them in the long-term.
Facebook offers a great way to do this with its call to action buttons. Campaigns can include 'call now' buttons, the ability to get directions to the local shop and many others to help generate local awareness and let leads relevant in your area know you exist. Combined with certain geotargeting measures, it can be a highly effective way to increase interest.
Using Facebook to generate better leads
When it comes to paid social media campaigns, Facebook is one of the better platforms out there. Not only does it allow advertisers to target people thanks to the incredibly deep levels of data and information they hold about people, but its technology is constantly improving to help people in a lead generation sense.
For instance, Facebook ads allow people to sign up for offers such as consultations, product trials, marketing communications and much more besides making Facebook one of the better platforms out there not just in a lead generation sense, but in a data collection one too when you're looking to reach new customers.
Work hard on aspects like layering lead ads targeting, qualifying your traffic before it hits your CRM, shaping your traffic and many other practices can make your Facebook lead generation efforts more successful than ever when you invest in a paid social media campaign.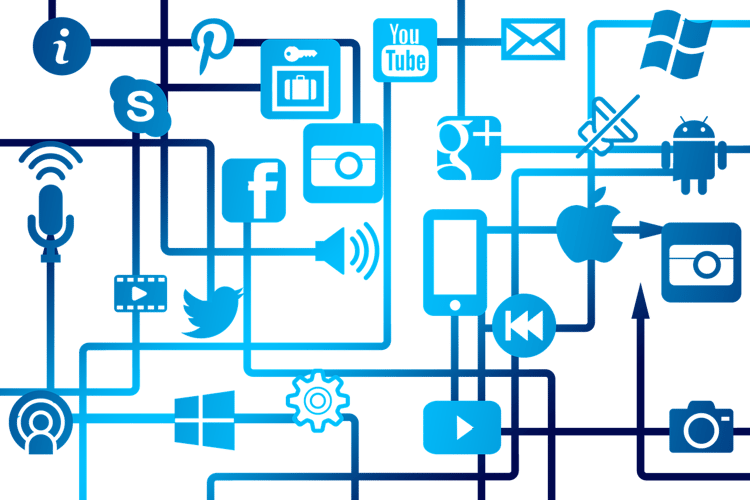 The benefits of running an Instagram paid social campaign
Did you know that Facebook also owns Instagram, too? That may not mean much to you, but for those looking to attract certain audiences through a paid social campaign, Facebook's ownership of the image-sharing platform carries with it numerous benefits.
Facebook has some of the most in-depth business tools out there today and an absolutely enormous amount of user data that advertisers can access. Its targeting tools are exceptional; Facebook being in charge of Instagram invariably means that those same tools can be used to create paid social campaigns to target users who are more at home on the photo-sharing app.
Get you personas right and you can attract targeted leads with a creative, visual approach to show people more of the products and services you have on offer. With Instagram effectively being a mobile-only app, too, paid campaigns can be designed to target people who spend most of their time on their smartphones to capture the imagination of a specific audience.
Pokémon Go shows the positives and negatives of the bandwagon
Time was that Pokémon Go was the next big thing. Bringing the rich world of Pokémon to millions of mobile phones around the world through the benefits of augmented reality (AR), it was seen at the time as the future of mobile gaming and something that brands could leverage in a social media sense to attract more customers.
Despite the enormous amount of daily users the game amassed on its launch, it didn't show much in the way of staying power, faltering approximately six months down the line. During those months though, Pokémon Go 'culture' was inserted into many a paid social media campaign the world over to show that brands were attuned to their audience and to try to attract eyeballs.
While some worked, those that persisted with Pokémon Go in their paid social campaigns for too long not only didn't get the results they were perhaps hoping for, but also showed how poor they were at keeping up with the times. Such are the positives and negatives of the bandwagon; it's more beneficial to learn about your audiences' likes and dislikes as much as possible by creating personas to build stronger relationships than relying on fads.
Focusing on the legal aspects of a paid social campaign
To follow on from those points, it's essential to remember that when you're making a social media post, you're effectively taking responsibility as a publisher. Get something wrong and it won't be Facebook's, Twitter's or LinkedIn's fault. It'll be yours, and it's worth keeping that point in mind before making jokes or using it flippantly.
That's extra important if you're responsible for managing the social accounts of a company, too. Following up a message with 'just my opinion lol!' or similar doesn't cut it online, especially if you're posting content that may be deemed 'edgy' or 'near the knuckle' to try and catch people's awareness.
Learn the legalities of the medium. Matters involving copyright, misleading conduct, libel, privacy and confidentiality are just some of the legal considerations that have to be adhered to over social media. Launch a pricey paid campaign and retract it and it might not just be money you're wasting. It could be your reputation.
Navigating the moral, cultural and legal minefields of social media
For many, social media looks like an easy sell. Simply sign up to Facebook or Twitter, create a nice-looking business profile and start posting and watch the leads roll in. Anyone who's spent more than 10 minutes on social media will know that it simply isn't the case. The social sphere can be incredibly toxic at times; make the wrong move and you could attract the ire of thousands.
Beware too, as a social media account, you're effectively publishing things in the wider world when you make a post. Even if you have the absolute best of intentions on a social and professional level, there are still legal parameters to consider and terms and conditions to adhere to. Being as learned as possible about them could help to save you time and money.
With the introduction of GDPR as well, misusing paid social media as a data collection method could bring serious penalties if you aren't careful and compliant beyond May 2018. Not only is it essential to have a deep understanding of the people you want to reach out to when investing in paid social, success can also revolve around how you navigate the platform proper to work within each one's moral, cultural and legal boundaries.