It's About The Customer Dummy!
Customer experience has become critical for all companies in the attention and experience economy. A study published in the Harvard Business Review found that good customer experience led to 140% increase in transactions/contracts from those who had a bad experience. In recent years companies that have been successful haven reinvented the wheel but they were the ones who were the first to respond to and meet changing customer expectations with maximum effectiveness — think Amazon, Netflix, Uber, and Airbnb.
Amazon didn't invent e-comms and delivery, Netflix didn't invent streaming services but they perfected and changed the experience of buying these services.
This need for an improved customer experience twinned with a great product is now much more relevant in B2B and enterprise SaaS markets. People are just not engaging with complicated sales or implementation processes and why should they? Why should you need to submit a lead form, have a full onboarding discussion and then sign contracts to simply try a software product? It's getting harder for SaaS companies to justify a complex, non personalised or contextual buying process in a world where frictionless customer experiences are on the rise.
To be successful the experience of great contextual marketing needs to start the moment a potential customer becomes aware of a company or its product, through to the actual point of purchase and after. Rather than being intimidated by the Ubers and Amazons and writing them off as Unicorn if you are a strategic thinking SaaS company you should be implementing strategies to focus your delivery on the customer.
Though the SaaS business model often promises a truly modern user experience, few companies realise how to enable the frictionless end-to-end experience that today's customers crave. Those that do will be rewarded in the form of increasingly higher rates of conversion, retention, and loyalty.
Pricing Committees Are Key To Your Success
Pricing needs to reflect value, simple.The harder thing to pin down is what is considered valuable? Companies are finally waking up to the importance of pricing based on input from the company but also the consumers.
Nearly two-in-three SaaS companies changed their pricing in 2018, according to data from over 400 companies surveyed. For companies that did change their pricing, these changes had a substantial positive impact on revenue growth. Two-in-five reported a 25% or higher increase in Annual Reported Revenue (ARR) just as a result of the pricing change. Only 2% said the pricing change decreased their ARR.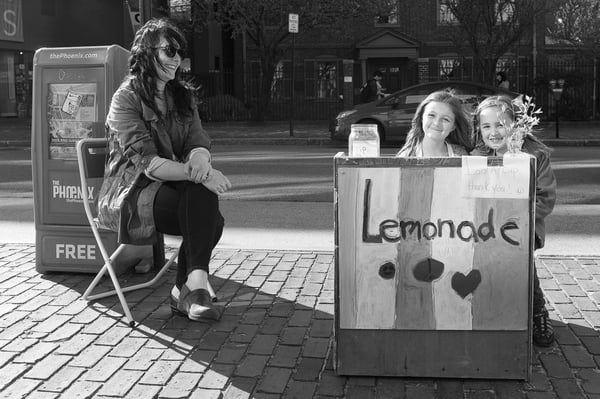 This change was based on taking a long look as a collective at how they were pricing and modifying this to suit the needs of the customer. This process was achieved using a pricing committee. This committee, which could also be called a Product/GTM committee, should be cross-functional and include key people across departments (Product, Finance, Sales, Marketing, Customer Success).
They meet to review pricing KPIs, monitor the competitive landscape and make pricing decisions in quarterly intervals. Successful companies double down on what's working and include the entire organisation. Pricing committees are a simple yet effective way to create a unified approach to pricing that's value focussed. If you want more information on how to implement a Pricing committee strategy then get in touch with one of our experts.