We took a multi-step approach to the scoping starting with a functionality requirements session followed by a tech stack audit to understand what was being used across the business, a user journey mapping session and several data sessions.
We wanted to make sure that we understood the need and landscape of the Smeg UK team so that we could present efficient solutions without the need to remove or replace every system and start again.
Workshop & strategy session
To align their marketing and sales teams, we worked with Smeg UK to map their ideal customer profiles and personas using data insights. The workshop allowed us to identify opportunities to leverage automation and bring their processes and information into one optimised stream.
Marketing Hub & Sales Hub Implementation
Smeg UK recognised the need to adopt a system that their teams could efficiently utilise, and that would provide the necessary features to propel their growth forward.
In Marketing Hub & Sales Hub, we delivered on the strategy initially set out in the workshop. From templates, smart content, and workflows to deal pipeline creation, Smeg UK quickly realised that HubSpot would become their all-in-one platform. They can now migrate from a cobbled solution of 15 different systems to one unified platform to create personalised and connected customer experiences.
ETL Data Modelling & Data Sync
To ensure HubSpot would drive sales and marketing alignment, we first needed to map their source system to the HubSpot platform through an open API.
The process involved capturing the essence of each customer, including their orders and details of the items within those orders. This allows Smeg UK to segment audiences based on product ownership and lifetime spending.
We relied on Hightouch, our trusted technology partner, to make this happen. By setting up four successful data syncs between Smeg UK's sales system and its local data sets, all customer interactions across online and offline channels will be captured in HubSpot.
We advised Smeg to adopt an Integration Platform as a Service rather than a custom integration as it would offer greater robustness, security and flexibility.
The integration will allow valuable offline data from brick-and-mortar stores to be captured inside HubSpot, ensuring no data point is left unused.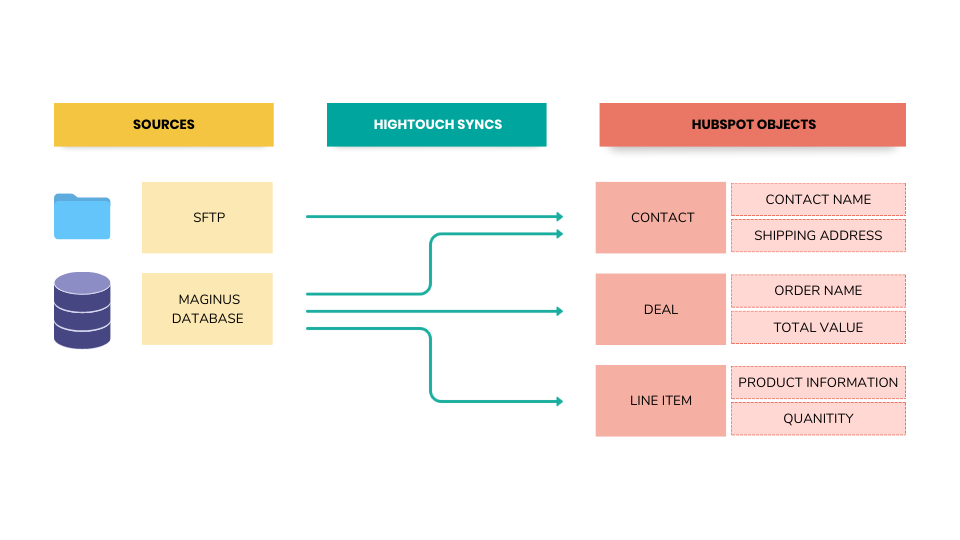 The data synchronisation process was thoroughly tested in a sandbox environment before being deployed to production to guarantee that the data was accurate.