Here at Six & Flow, we've managed our fair share of creative inbound marketing campaigns. We're connecting clients with highly targeted leads, finding the right customers for them, and accelerating business growth.
For us though, there's little more exciting than going whale hunting with our clients. Obviously, we mean this in the context of Account-Based Marketing (ABM). We can assure you that no actual whales have been harmed in the making of our marketing strategies.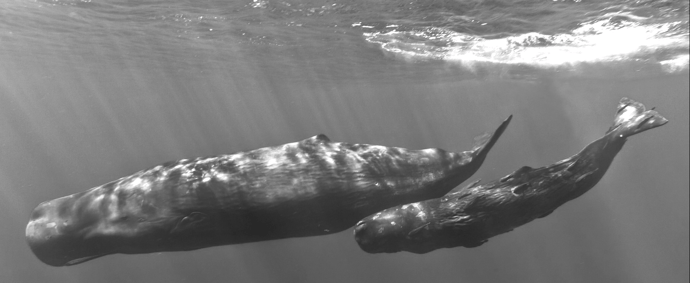 We've already discussed the techniques needed to discover and deeply target those high-value leads you want to work with. Those techniques can be easier to pull off, though, if you use the right software to better segment your data, amplify your content and better manage your social accounts.
5 ways an ABM campaign can be enhanced by HubSpot
Our inbound marketing weapon of choice for both ourselves and clients is HubSpot. We're a HubSpot partner agency, and this partnership helps us to attract better leads, more customers and greater revenue for our clients.
HubSpot's tools are also perfect for any and every ABM strategy, thanks to:
1. A centralised CRM platform
HubSpot's Customer Relationship Management (CRM) platform is a fantastic hub for managing lead generation campaigns. It provides customers with a comprehensive overview of contact interactions, and records all kinds of lead information that can support and accelerate your ABM campaign.
The CRM can even help align departments within the business, integrate with other platforms and track campaign progress in real-time.
2. Its CMS system
Creative content is key to the success of any and every ABM campaign, and there are few better platforms out there to help you create and manage your content than HubSpot's Content Management System (CMS).
Depending on the direction you want your ABM campaign to go, HubSpot can also help you to generate new ideas for topics that you may not have thought of before, and understand the potential of these topics to bring success to your business.
3. Promotion and targeting tools
The HubSpot platform makes it easier than ever to target specific leads and enhance conversion rates.
HubSpot gives marketers the opportunity to share content based on highly targeted audience segmentation using filters and lists. It also allows users to display certain content exclusively to people with specific job titles, working for certain companies, earning particular amounts… the list goes on.
IP targeting, domain targeting, cookie targeting, keyword targeting and other bespoke targeting strategies are also possible.
4. Its social management software
The HubSpot platform helps marketers better manage their social accounts, posts and responses, as well as providing real-time analytical information. Marketing teams can also guide members of their sales teams to schedule content on their company-affiliated social channels, and create lists and streams followed by target personas.
LinkedIn is typically the most powerful social network to consider for an ABM campaign. However, other social media networks will also have their part to play, depending on where your decision makers spend their time online. Be sure to understand where your audience likes to play.
5. An incredible marketing automation system
Marketing automation can be the difference between a B2B company working with a couple of specifically targeted clients, and generating high volumes of leads from the people who matter to them the most.
HubSpot's marketing automation software can identify specific triggers within your ABM campaign to segment certain data sets, communicate with leads automatically and better nurture individuals who may be unsure of committing to an opportunity.