Financial services marketing can implement inbound strategies to reach out to new audiences, investors and clients. A creative, transparent and bespoke campaign can target a huge volume of high net worth leads, at a high quality that won't waste your sales team's time.
Thanks to the growth of the internet, more and more disruptive financial services are being created designed to wrestle control from traditional banking institutions and make managing money easier than ever before. Called the financial technology (fintech) sector, services including PayPal, Google Wallet and Apple Pay are changing the way people shop for goods both off- and online.
At the same time, alternative investments such as renewable energy production, contemporary art, property and other passion projects are growing fast, with younger investors and people looking to top up their savings putting their money into ethical projects that offer strong potential rewards while helping ventures grow through their capital.
Meanwhile, a lot of business consultants are turning to inbound marketing as their financial services marketing solution of choice to reach out to decision makers at companies who need their help in navigating a tough financial climate. So, how exactly can inbound marketing help the financial services sector to attract new leads, target high net-worth clients, encourage investment and help businesses to update their infrastructure for the digital world?
Attracting higher quality leads while saving time on the sales floor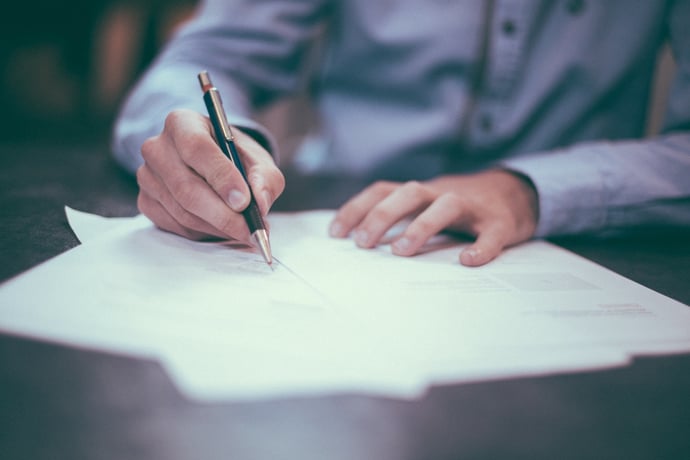 Businesses in the financial services marketing realm typically have large sales teams, reaching out to potential leads over the phone to make a sale.
The majority again find these leads through expensive data lists that are typically out of date. That has a knock-on effect on the rest of the company; the sales team spends time chasing spam leads, waste hours communicating with leads that don't have any capital and the business stalls.
Instead of rinsing and repeating, a bespoke financial services marketing campaign featuring the very best bits of the inbound process can help businesses in the financial industry achieve a steady stream of consistent, high-quality leads at lower costs than outbound techniques like cold calling and buying data lists.
Inbound marketing allows financial businesses to better identify, explore and reach out to new leads in natural ways that encourages them to get in touch and leave their information with you, rather than your sales team interrupting them during their day and switching them off your message.
While a large part of the inbound financial services marketing philosophy revolves around the internet, campaigns can reach out to pensioners with wealth about to reach retirement age looking to further grow their funds to younger millennials who have come into money and want to begin to build their own financial portfolios.
Deeper targeting and higher success rates with inbound marketing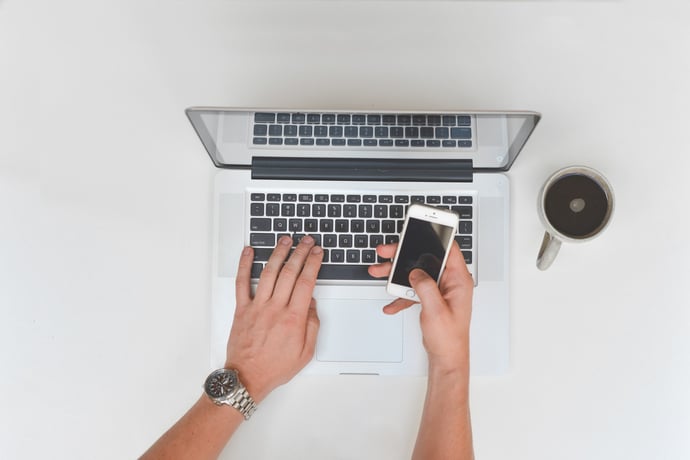 Inbound marketing helps financial institutions and consultants to better learn about and properly segment their audience. Demographics are constantly shifting, and with a financial climate that hasn't been stable since the 2008 recession and other factors such as Brexit, it's never been more important to research your market and reach out directly to the people you feel you can benefit most with your services.
Creating personas built on personal and professional levels is a key part of inbound financial services marketing, and social platforms such as Facebook and LinkedIn can go a long way to helping you creating an accurate representation of the leads you wish to attract. Once created, introducing some biddable media through search and social channels also allows businesses to reach out to investors and decision makers in a highly-targeted way almost immediately.
There's no point in doing all that research and spending money to get in front of the right people at the right times if you have nothing to say to them, though. One of the biggest areas that businesses fall flat at when investing in financial services marketing is that, when they do manage to identify new leads and prospects, they fail to nurture and convert those leads because they haven't produced the right creative content that informs them what the benefits are of getting in touch.
Getting that message right is a critical part of converting targeted traffic, especially if yours is a business looking to attract high net-worth investors to investment opportunities.
Inbound financial services marketing also provides a human element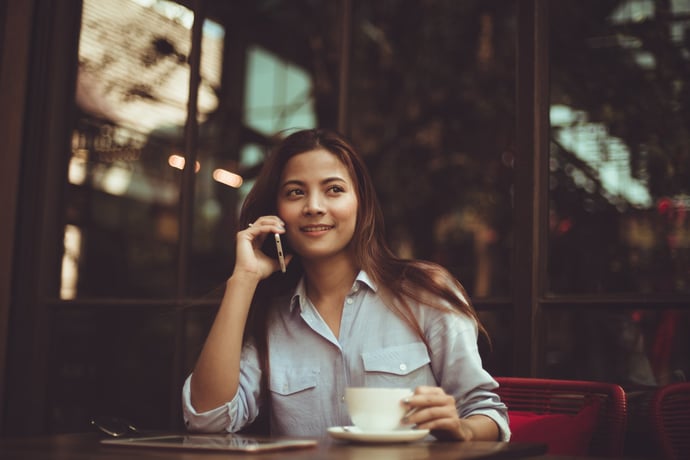 We've mentioned the 'current financial climate' a bit here, and with good reason. People have been worrying about their finances for the best part of a decade. With Brexit on the horizon too, people have even more reason to be worried about what the future holds for them and their savings.
Brexit will also have an enormous effect on how businesses collect and use data. Despite the UK leaving the EU, businesses will still have to adhere to GDPR guidelines from May 2018 that give people more power than ever before about their data and how it's used. We believe it signifies the end of the cold calling era.
Inbound marketing can help with that, encouraging investors and leads to transparently leave their data behind with the explicit intent of being contacted with an offer you're providing. The inbound system also helps to highlight the human side of your business, especially through channels like social media, letting you speak with people on a one-to-one basis and promote the very best bits of who you are and what you're offering.
For financial services with large sales pipelines and busy sales floors, partnering with an inbound marketing agency able to provide marketing automation through market-leading software will also enhance and refine your sales systems, allowing your sales team to convert easier, higher-quality leads and nurture ones that are still yet to decide whether to use your services or not.
Inbound financial services marketing offers an enormous array of benefits for financial brands looking for better quality, more consistent leads and are yet to embrace the potential afforded by the digital landscape. Being a human presence during tough financial times, making audiences aware of your investments and services, competing against fintech upstarts and reducing costs-per-lead are just some of the amazing rewards inbound can provide.
How do we know? Because we've previously manage to provide a 578% increase in revenue, an additional 2,500 leads and a 3,276% ROI for one of our financial partners within the first six months of working with them. Read their story here.