Interested in conversational marketing, but concerned about coming across all robotic? Let Drift help your business reach out to leads and nurture conversations, all without losing your human touch!
It's no secret we love Drift. See those faces in the bottom corner popup on our website? They're real members of our team, ready to chat to you at a moment's notice to answer any and every question you have about inbound marketing.
Very novel, but Drift is more than just a novelty. It's the leading programme in the conversational marketing sphere; so good is it at connecting businesses with prospects that you may have noticed we've even gotten rid of our forms on-site thanks to the power of Drift support.
Why spend a while filling in details in a form, submitting it and waiting hours for a reply when you can get answers to common questions instantly from an expert on-hand to answer your questions?
By making that switch and thanks to Drift help, we saw a 15% increase in new clients, generated 23% more leads and cut our overall sales cycle by 33%.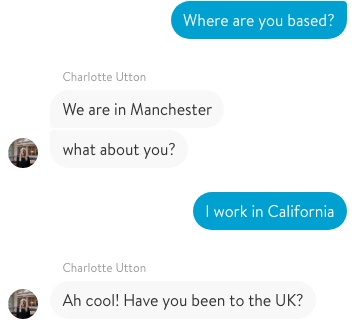 What if no one's around to offer Drift help?
One of the questions we hear often though is what happens when the office is closed and, say, somebody stumbles on the site and wants to get in touch? How can Drift help when no one has access to a computer?
That's one of our favourite things about Drift and conversational marketing as a whole. The software works 24 hours a day, seven days a week to collect data from prospects (with their consent in a GDPR-compliant way), book appointments, answer questions and more.
We were honoured to become the UK's first and only Drift partner earlier this year. There are only a handful across Europe, and our team works alongside companies not only to implement Drift into their current digital marketing strategy to attract clients, but to show the benefits it can have internally, too.
Those benefits include helping your sales and marketing teams to qualify leads in a better way, respond to them faster, and streamline and align both departments.
Most importantly, Drift can hold human-like conversations with people who get in touch when nobody's available thanks to the ability to create scripts within the pioneering chatbot.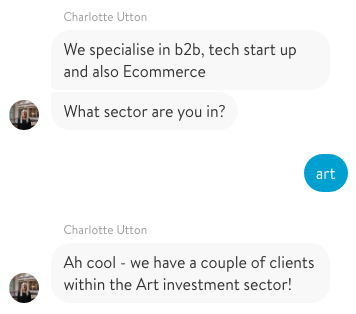 The amazing potential within Drift's leadbots
Receiving the right Drift help can be invaluable when you're dipping your toes into the world of conversational marketing.
Drift, for instance, highlight that 90% of all companies don't respond to enquiries within five minutes – the timeframe you're most likely to close a deal with a prospect, while they're still keen and intent on talking to you.
The Harvard Business Review also states that contacting potential customers within an hour of a query makes you nearly seven times as likely to qualify the lead. By scripting out answers to your most common questions with chatbot scripts, you can help answer customers' most common pain points, even with no one in the office.
Drift can also act as a receptionist if implemented properly, setting appointments for leads who wish to talk to a member of the team at a time that suits you both, send smarter emails that make use of Drift's chat functions, integrates seamlessly with your tool stack and much more to improve engagement with prospects and generate better leads.
Find out more about what conversational marketing with Drift can bring to your business and the benefits of working with the UK's first ever Drift partner by speaking to the Six & Flow team today!