To preface this, I am not an economist. I am not a politician. I run a small but rapidly growing digital marketing agency based in Manchester, and these are my thoughts on what a British exit from Europe ("brexit") might mean for digital startups in Britain. I've also asked some people within the digital and startup communities that I respect, value their opinions and in some cases think are smarter than me... some are for, some are against. But it's interesting to hear their opinions as there is a minefield of information out there, and not a lot of it helpful.
Are you in or out? Europe's the big issue at the moment and we were amazed to turn on the TV the other night to see those two heavyweights of the political world, June Sarpong and Theo Paphitis, battle it out on Question Time.
June was pro-EU and Theo was on the fence, but for the amount of arguing and shouting going on, very little was actually said between them as to why. June's argument came down to 'surely we're better off together' against Theo's 'I'm a business owner and the information's not there for me'.
In fairness, Theo made that point well. He highlighted that there was little hard evidence to make his choice, as a business owner, and that all he had seen was scaremongering. (N.B. The YouTube link here has an overlay of the creator's opinions which are not our own or our argument.)
https://www.youtube.com/watch?v=ifQEjocVUDg
Which will surely be the overall narrative over the coming months. It's not a middling decision people have to make; it's an in or an out, and you're going to be seeing a lot of propaganda from either side (whoopee).
One thing that June Sarpong underlined on Question Time was the link between the British economy and our ability to trade within the EU. We agree.
We'll let you in on a little secret. We're pro-EU and think it's right to stay in, but not because June Sarpong told us to. No; we agree with her better off together argument, and official data is starting to come out highlighting the impact a Brexit would have on the UK. Surely the long-term risk just isn't worth it?
EU're in for a shock…
Time to get heavy: the Cabinet Office has recently released an official report outlining that a Brexit wouldn't be a case of simply chopping the head from the theoretical snake. The official government analysis says the UK will take up to a decade to fully extract itself from the EU and set up new trade agreements. It also points out the negative impact such uncertainty would have across the majority of sectors including car manufacturing, farming and finance.
The value of the pound would be hit, they say, as would financial markets and overall investment opportunities. New international trade deals would also have to be negotiated with international powers such as China and the United States, and that a Brexit on June 23 would only be a trigger to a lengthy, painful process of separation.
That comes from pro-EU prime minister David Cameron's government, though, according to the Brexit campaign, with the Cabinet Office being accused of launching 'Project Fear', keeping the argument solely on a national in or out level that we don't think really drills down or speaks to the man or woman on the street.
Because the whole thing seems very 'big'. Of course it's big, it's a big decision, but we prefer hearing the arguments from the likes of Sup founder Rich Pleeth, a start-up owner and app creator based in London who is winning praise for his creation which promises to notify people when friends are around them to increase the possibility of chance encounters.
Investing in the future
Speaking to the Startups website Pleeth gives a fascinating insight into a fast-growing young digital company based in London and how being part of the EU has been essential in Sup's success, and gives an interesting account of what would happen if a Brexit ever saw the light of day.
Rich Pleeth knows what he's talking about and has an enviable CV, counting leading Google Chrome's marketing in the UK amongst his credits. Talk of a Brexit is already having an impact, he says, and is overshadowing his fundraising efforts from potential European-based funds, and how cautious they're being if regulations are brought in with the UK jumping ship.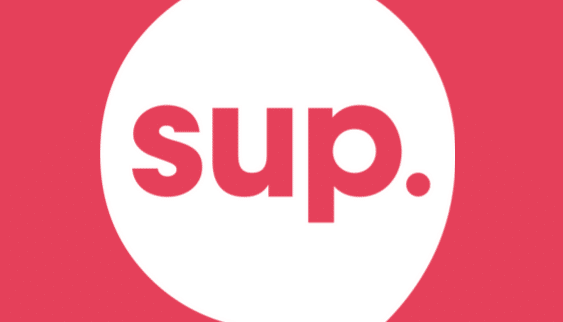 The uncertainty around exchange rates is already beginning to affect him, he adds, and foresees it being a nationwide problem with small businesses making up more than 60 per cent of the UK's private sector. Free movement will make it harder to source talent to help startups grow, he says, and that they could only recently recruit a young French-based developer in recent days because he was an EU citizen.
He finishes with a compelling train of thought: "So before making up your mind, look at what being part of Europe does for us in terms of trade and for small and large businesses that help the economy grow."
"Look at London as the financial hub of Europe with many major corporates housing their headquarters here as they have unfettered access to billions. Cutting off these links would be a financial disaster." June Sarpong couldn't have said it better herself.
Boris' Brexit Bash
It's only fair to give the other side of the argument some attention and there's little doubt that a few heads will be turned by the charismatic Boris Johnson adding his voice to the Brexit campaign who, in media circles, can appear to do little wrong. His outbursts certainly win a lot of fans, such as when he publicly labelled London Assembly members "great supine protoplasmic invertebrate jellies".
He knows how to appease the public, with the London mayor said to have confided in friends that it was unpatriotic slurs like Emma Thompson's "cake-filled, misery-laden, grey old island" a few weeks back that tipped him over the edge. His "gut instinct" pushed him toward Brexit, the headlines shout, while he himself says that pro-EU voters are arguing that they "don't think Britain could stand on [its] own two feet".
For us though, voting to stay in the EU isn't flying the flag of betrayal, especially when so many heart-over-head arguments are doing the rounds such as Brussels shelving plans to ban powerful kettles because, hey, wow, the British love tea and aren't at all stereotypical.
For such an important, generational decision – one that will also affect future generations – there's little room for stories like that when a fruitful 40-year relationship is at stake. We need hard facts, and Rich Pleeth's on-the-ground experiences sway us far more to stay in than bullish bravado about going it alone.
Closer to home
There's much more to be said around this topic than I alone am able to spout. I was interested to see what my digital peers around the UK's digital and startup space think. It's not a straightforward question and there are many more aspects to think of other than how it affects digital Britain, but here's their thoughts when asked what they think a 'Brexit' would mean for the UK's digital economy. It's important to point out, they have not been asked to express an opinion of which way they will vote given the wider implications of a British exit from Europe. This is purely digital.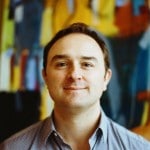 Tom Cheesewright the applied futurist and digital aficionado raises concerns over how the flow of investment and talent from the US maybe effected given the split:
"The startup scene is much more European than people outside might realise from the US-centric nature of the biggest names. The top pitch events and accelerators draw candidates from across the continent. Brexit would naturally increase the friction in the international flow of talent and money that is the lifeblood of high-growth businesses, and might make the UK a less attractive landing point for US tech firms making their first entry into the region.
"Given the traction the UK tech scene is achieving at the moment, it would be unfortunate if that were undermined."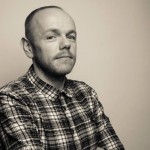 Darren Radcliffe, MD for the web development agency We Are Digitl sees the potential of long-term gain over possible short-term hardship as reason to explore the idea of an exit further:
"Coming out of the EU will be significantly hard work - but that's no reason why we should avoid the subject. Sometimes the hardest work reaps the greatest rewards. When you look to the economic state of Greece, Spain or Ireland... can you really say they have any sort of political or economic certainty for being part of the EU? That instability has affected the UK because of our association with Europe and our own recent economic successes are in spite of the EU and not because of it.
"I've done business with the US, Australia, Pakistan and that's been in no way different to trading with the EU - in fact, the sales tax has been far simpler than it has been when dealing with our European clients. As for employment, there was no issue employing an Indian citizen a few years ago, so I don't see why this should be a problem."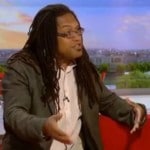 Dan Sodergren the digital and startup marketing specialist thinks the implications on trade and the future of Britain are at risk with a potential Brexit.
"Anything that divides people is usually wrong and anything that alienates potentially 57% of our trade can't be great for business. If we pull out of Europe we will regret it in generations to come. Short-term thinking, even in the quickly changing world of digital marketing cannot be a long-term strategy to success."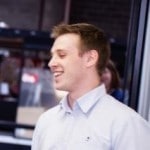 John Hardy, Co-Founder of HE Inventions the startup technology company is of the opinion that a wider market and access to European innovation funding can only be a good thing:
"What it means to be a digital startup is changing; many digital services now have a physical component (wearables, IoT) and having a guiding say in the future structure of this market is important. The UK is known as a tremendous source of invention and creativity within the digital economy, but we also have weaknesses that can be complimented by the strengths of our European neighbours.
"Our first year was funded by a European grant. As a result, we have created 4 new high-skilled jobs and are proudly growing a Northern digital engineering company. Being part of the EU widens our talent pool considerably and, being a high-growth business, this is of significant concern to us in the short and medium term.
"There is a great deal of conflicting information available about how a 'Brexit' would impact businesses such as ours. The world is getting smaller, information is traveling faster, and I would like the UK to aspire to have a steering role in a larger business community."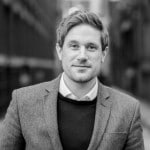 Simon Swan, Founder and CEO of Hiring Hub, the online recruitment marketplace and a very successful startup thinks that despite a good portion of his emotional side playing around with the decision, and despite the EU's failings, EU startup and business investment has a role to play:
"While a good 20% of my emotional brain is wrestling with my rational brain on this decision, I don't think it's sensible to leave. The EU is far from perfect. In fact, it's an idiosyncratic, bureaucratic, maelstrom of a union, but it does provide a reasonable degree of security. And while I don't believe for one moment that if Britain was out of the EU trade would suddenly stop, it would take time for new relationships and terms to be agreed, and while that happens trade and investment could go elsewhere.
"I don't think Britain, at present, is in a bad place. Sure there are issues, but globally we punch well above our weight and the strength of some industries, like finance, are the bedrock of our economic sustainability. Unless I'm missing something (this could easily be the case and I will happily concede and be corrected) there is no convincing business plan in place for the UK if it leaves the EU, and until I hear otherwise I think the risk of uncertainty is too great.
"In addition, consider how much EU money has filtered its way into the North. By accessing some of that funding when starting Hiring Hub I have benefited from that, and while it didn't make or break my business, it was a pocket of funding – and there are many of these pockets of EU money – that would dry up upon an exit. So yeah, in lieu of a strong argument to leave, my head's saying stay."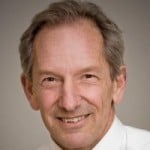 Ken Humphrey, our very own Non-Executive Director, serial investor and business council believe the opportunities afforded by continued union make for a much better prospect than a parting of the ways:
"Membership of the EU opens up talent, markets, customers and finance for all businesses and especially startups. . Membership and these broad benefits do not mean Britain loses sovereignty or independence; we can have the benefits of both; being European and being British. It takes effort but nothing worth having comes free".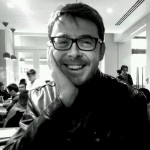 Philip Sheldrake, serial entrepreneur, board member at TechUK and 'marcomms' expert believes that the 'Brexit' rhetoric may be symptomatic of a miss:
"Brexit is, I fear, of interest to little islanders who believe we can simply pull up the drawbridge and just interact with the world on our terms. We cannot. The world is changed, and we must embrace it. Together. Digitally, and analogue come to that."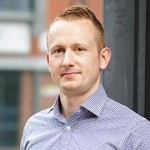 Paul Barnes, MD for the virtual FD services and creative sector specialist accountants, My Accountancy Place believes that if we do leave the EU preparation is key:
"Although I'm impartial on a Brexit, I personally still find it important to address the 'what if' scenario - what if we vote to leave? Are digital businesses prepared?
"For small and medium sized businesses in the digital industry, staying or leaving is the difference between joining a single digital market, where tax and legal systems are harmonised across different nations, or observing it from afar and aiming for greatness on their own.
"However, if we vote to leave, and we can stay civil with EU members after said Brexit, there's little reason for not being able to follow in Norway's footsteps as a non-member state that still reaps the benefits of a single digital market.
All in all, the outcome could end up defining UK digital businesses - and the country as a whole in terms of innovation. Of course, there'll be new challenges such as reduced access to resources like research and development funding, but it's also a chance for digital businesses to expand without European restrictions. Preparation is key."
My Opinion on 'Brexit'
For me, I believe it's not a time to cut off the nose to spite the face. We're thinking with my head as well as our heart; it's summed up perfectly in a quote in the Financial Times from Alex Stubb, Finland's finance minister.
"How do you basically cut off the continent? You can't do it overnight. It will take a long time, a lot of instability, market mayhem, legal interpretation, a lot of court cases."
I couldn't agree more, and are hoping for a future where we can all work, communicate, trade, and have fun together as one big happy family. If we split, there's uncertainty in our future - that, the dropping oil prices and several other bubbling economic drops and we look like we're heading to 2007 again.
Six & Flow is a startup. As an inbound marketing agency, we work heavily in digital and often work with tech and digital startups. For us, a Brexit would create a level of uncertainty that would make it difficult for not only us, but a lot of our clients to thrive. We have clients that work both solely in the UK and across Europe, for them potential fluctuations in costs of trading or new red tape and legal loopholes could be catastrophic.
Six & Flow itself has European clients and ambitions to grow as a proudly Mancunian centred business taking on the rest of Europe. It will happen, but reverting to Europe being a separate entity could make that much more difficult for us and for companies like us.
The UK has fast become a digital and business startup hub, more than 600,000 were created last year. I think that's exciting not just for Six & Flow, but for the post industrial, post financial-services wider economy and my honest opinion is that an exit from Britain could seriously hinder that.
What are your thoughts on Brexit, startups and the digital economy?
Working with a HubSpot partner agency can complement the technical side of the HubSpot software and introduce a hugely-effective inbound marketing campaign that can take your business to the next level of growth. If you would like more information, read our blog "How working with a HubSpot partner agency helps brands grow"