We're Six & Flow, a team of inbound marketing specialists dedicated to helping businesses that match our values reach the next stage of their growth, convert more sales, enter new local and international markets, generate new leads, nurture them to turn them into long-term customers and more.
Our results speak for themselves, but we'll come to that later. There's a secret to our success that's hiding in plain sight. We're a committed HubSpot partner agency, combining our team's natural creative ability and experience in inbound marketing with the world's leading marketing platform.
So, what is HubSpot? HubSpot is specialist inbound marketing software designed to refine, optimise and perfect a bespoke inbound marketing campaign as much as possible to amplify growth and improve results.
JAN 2017 UPDATE: We've made it! Six & Flow is delighted to now be a platinum tier HubSpot agency, the second agency in Manchester to earn this prestigious title. We also became the first officially Certified HubSpot Trainer agency in the whole of the UK, and one of only a handful in the world. Read more here.
An all-in-one sales and marketing solution
Being a HubSpot partner agency allows us to implement its incredible Customer Relation Management (CRM) software into any campaign to better manage and monitor new and existing leads.
One of the most essential parts of an inbound marketing campaign with Six & Flow, our experience with HubSpot's CRM has been a critical part to delivering on our clients' growth ambitions. As a HubSpot partner agency, we like to think of its CRM as an all-in-one inbound marketing suite, able to bring all parts of a campaign into one overall platform.
There are vast benefits to doing that. Potential prospects can be better targeted with personalised messages, the performance of certain marketing materials can be better tracked, marketers can be given better insights, the overall sales pipeline can be streamlined and optimised, calls can be placed within the CRM itself and much more.
One of the best parts of being a HubSpot partner agency too is it allows us and our clients to better work and communicate as one. The software is also crucial to better aligning the sales and marketing departments; both being able to use HubSpot's CRM to analyse prospects, access insights and discuss and refine the overall sales and marketing process.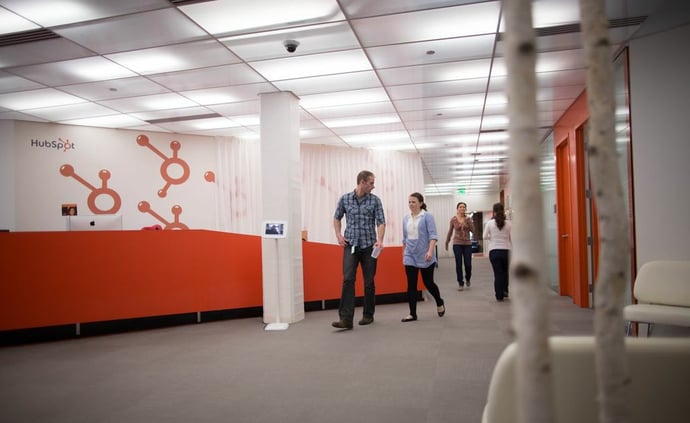 SPOTLIGHT

: Heron Global Partners grows through HubSpot's CRM

As a HubSpot partner agency, Six & Flow has managed to win an HubSpot International Client Growth Impact Award for our work with London-based investment firm Heron Global Partners (HGP).

HGP began life in 2015 as an offshoot of its parent company which was dedicated to using outbound marketing methods. Committed to broaching a highly-competitive market with cutting-edge inbound methods, HGP began working with Six & Flow as its HubSpot partner agency of choice.

By implementing HubSpot's CRM and complementing it with our agency's creative knowledge of the inbound marketing process, HGP has since managed to generate 8,800 high-quality leads at less than £33 each and achieve an ROI of 3,616%.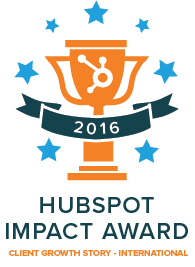 Generating more leads, better leads and automating processes
You may have heard of a range of different marketing methods that you may feel will help take your business to the next level such as marketing automation, SEO, social targeting, biddable media and more.
They're all part of the inbound philosophy. Part of the beauty of being a HubSpot partner agency is that it allows us to work with our clients and implement all of those methods, optimise them and streamline them into one campaign through its CRM.
With the entire company working together from the same page through HubSpot, it allows us to work with clients to better identify their existing markets and create accurate personas of the people they'd like to cater to in the next stage of their growth.
Marketing automation is an essential part of that process when looking to grow. HubSpot's CRM is incredible when it comes to providing insights about your leads, managing them, categorising them and connecting with them.
Working with a HubSpot partner agency helps you to ascertain where each lead is within each stage of your pipeline and buying cycle, helping you to convert more of those undecided leads that need nurturing.
Introducing marketing automation takes that to another level. As your bespoke inbound campaign becomes takes hold, automation can be introduced to the most time-consuming and complex processes, allowing your sales and marketing team to focus more on creating and converting those leads as HubSpot personalises and automates your buyer journey for every potential customer interested in what you have to say.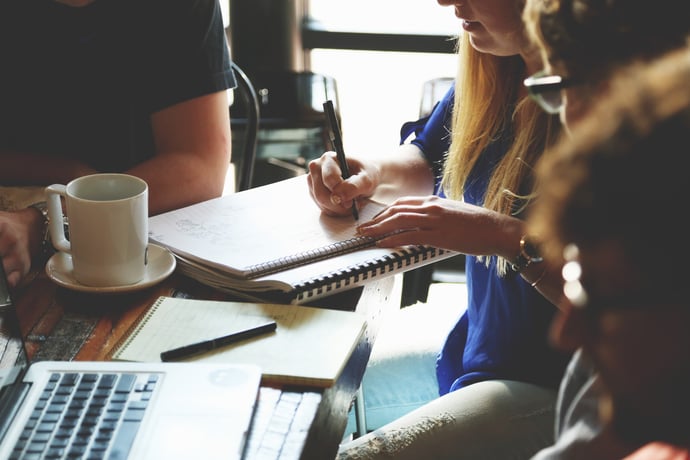 SPOTLIGHT: How HGP have grown with automation
HubSpot integration did more than refine and optimise HGP's sales pipeline. The benefits of CRM integration across its departments have led to an increase in productivity of 60%, with the sales team also able to expand fivefold.
Other investment clients have also used HubSpot's marketing lead generation and automation processes to great effect. As financial compliance specialists, they understand the enormous challenges faced by business owners and senior managers when it comes to filling out time-consuming compliance paperwork.
These clients have used HubSpot's marketing automation services to refine and streamline the compliance process for themselves and for their leads, whilst keeping their service and standards as high as possible. Not only does it save both parties time, but also allows them to work closer together to build stronger relationships and achieve better results.
Doesn't waste time:

Collect data that matters to you

One of the most important and essential parts of reaching the next stage of your growth revolves around data collection, storing it properly, analysing it and using it to great effect to capture and nurture the leads most likely to convert.

As an experienced HubSpot partner agency, we're adamant that the absolute best way to do this is with a creative inbound marketing strategy, especially with the EU's General Data Protection Regulation (GDPR) set to be introduced in May 2018.

Businesses across the world will need to update their data collection and storage systems to comply or face potentially enormous fines. GDPR is set to hit outbound marketing most; a creative inbound process with a HubSpot partner agency can not only help you to comply with GDPR and allow flexibility for any future changes, it can also encourage leads to submit their data in confidence.

HubSpot's content calendar and scheduling system combined with a creative HubSpot partner agency allows your business to target and attract the leads that will be most interested in what you have to say and who are more likely to convert.

At the same time, by creating an effective user journey with HubSpot and optimising your site for search, social and having transparent data collection and submission policies in place, businesses can create a creative automated system dedicated to collecting qualified lead data in secure ways from prospects specifically interested in your brand.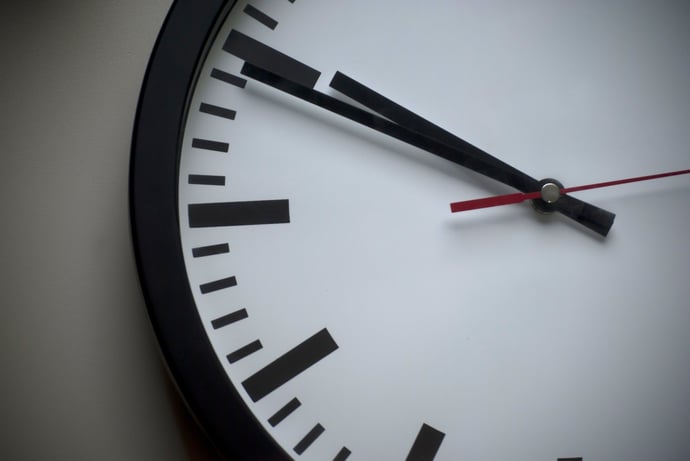 SPOTLIGHT: Creative data collection for B2B growth
Six & Flow's experience with HubSpot software has also been a critical part in futureproofing HGP's data collection services with GDPR set to be implemented in 2018.
Integration with HubSpot's CRM platform has made automating lead information easier and more transparent for HGP, allowing them to work without worrying about being hit with any future changes to the law.
Other investment clients have also used HubSpot's data collection services to better optimise the on-site user journey, target the best prospects through its software, reach out to leads with creative content and collect data in ethical, transparent ways.