We came across an interesting Reddit post recently from an entrepreneur regarding influencer marketing. He had been approached by a self-described social media influencer, and wanted to know whether he was getting a good deal or not.
User TRaciti said that they were contacted by a female Instagram model in Belgium who has more than 727,000 followers, offering to produce a sponsored post for him targeting her audience for $135. TRaciti said that, on investigation, the model was pictured with other brands that were doing "IMMENSELY" well. TRaciti wanted to test the waters, asking other users if it was all that it seemed and what prospects were on a good return.
Replies were mixed. Some pointed out that, for an account with over 700,000 followers, posts appeared to have poor engagement levels, with reasons why ranging from bots to ad oversaturation. Others were a bit more positive about the opportunity, saying that for such a low amount it may be worth experimenting with a partnership as a one-off to see the results.
The consensus from TRaciti, though, appeared to be leaning towards a thumbs-down at the time of writing. Which begs the question; who exactly decides who's an influencer or not, who's a credible one and what constitutes a good deal when you enter into a sponsored partnership?
What's the fuss around influencer marketing?
The statistics in support of influencer marketing make for good reading. 94% who do influencer marketing believe it to be effective, while 77% say it drives better brand engagement. It can also help drive targeted traffic to landing pages and produce content with your brand at the centre.
The Daily Mail seems to do an article every month about the lives of Instagram bloggers, their daily lives and how much they earn for a sponsored post (something that, ironically, influencers will be able to point to to boost their perceived authority as an influencer).
Influencers are entering the mainstream – think of Zoella in 2015's Comic Relief Bake Off and Vine funnyman Arron Crascall publishing a book and appearing on BBC3. These people haven't appeared overnight; they've spent a long time creating content on a regular basis and honing their craft to build an online audience.
If anything, partnering with an influencer is essentially the same as a traditional celebrity endorsement, only the online component allows you to better measure the success of a campaign when using influencers as part of an inbound marketing.
Have a celebrity promote your product on TV and radio and how do you know who saw it or heard it? Have a picture of them taken next to your product for a magazine or newspaper ad and how do you know who's seen the message?
Create an Instagram post, Facebook or YouTube video or create a blog featuring an influencer and that information is much easier to track.
Put some budget behind the right social media platforms, too, and you can not only target yours and their existing audiences, but also reach out to new demographics in specific locations to turn them into fresh leads.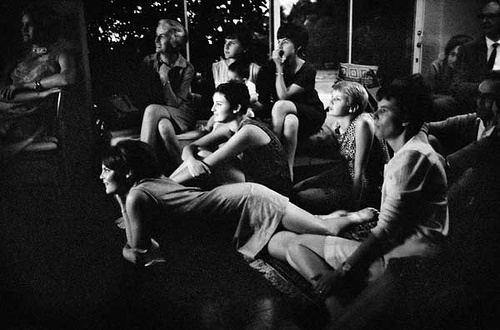 What should I be looking for in an influencer?
Let's go back to TRaciti – it's a nice feeling that someone (on the surface level) has an audience of 700,000+ and would like to work with them to promote their business, but there are so many other factors to consider.
We feel those factors are transparency, reliability and credibility. In short, that means simply being trustworthy – trustworthy in their business dealings with you and, most importantly, what they're saying to their and your audiences.
Influencer trust been a key issue in advertising standards for decades; not just online but in traditional media. The case for online influencer transparency came to a head in 2014 when the Advertising Standards Authority (ASA) found against Mondelez UK Ltd for its Oreo 'Lick Race' challenge.
Mondelez had contacted several British vloggers encouraging them to take part in its Lick Race, which was actually found to be an ad campaign that has since been banned for misleading the public. The influencers had a combined total of millions of subscribers and followers, with ASA critical of how the ads looked like the channels' regular content.
It's fine for ads to be similar to an influencer's regular content. That's called Native Advertising and falls under the umbrella of content marketing.
There are rules and guidelines to do it properly though; finding an influencer that's experienced in them or an influencer who's willing to work in a transparent manner for the benefit of your audience is a huge advantage when entering into a partnership.
Influencer marketing is also a way to beat adblock culture
It's no secret that a number of digital marketing campaigns have been hit by a rising generation of adblocking software that hides retargeting campaigns, banners and other advertising code from a website as soon as people hit a landing page.
Adblocker usage increased by an astonishing 30% in 2016 according to reports, with 615 million devices blocking ads by the end of the year. 62% of those devices were mobile, while desktop adblocker usage grew 17% year-on-year to 236 million.
Those are astonishing statistics that brands, advertisers and content producers simply shouldn't ignore. People, fed up with their online experiences being disrupted by irrelevant ads, are looking to completely wipe all trace of them from their daily lives.
Those people might also be your target audience. Influencer marketing is one way to navigate that problem without upsetting an audience experimenting with adblocking software. L'Oréal has specifically partnered with influencers to bypass the adblocking trend, with French vlogger EnjoyPhoenix possibly one of their most impressive captures.
With close to 3 million YouTube followers and nearly 4 million Instagram followers, L'Oréal is able to tap into a huge international audience specifically interested in cosmetics through EnjoyPhoenix alone. It also shows L'Oréal as a progressive company that knows what its audience and where it spends its time online.
"The whole thing that ad-blocking is pointing to is classical advertising fatigue," Lubomira Rochet, L'Oréal's chief digital officer, recently told the Financial Times. "We need to reinvent the experience and we need to make it less interruptive, more immersive, more rewarding, more personalised."
"This is really a reinvention of marketing models in an age of ad-blocking and an age of selfies and influencers," she added. "That is a huge shift."
Why research is key when approaching the right influencer
A coup for L'Oréal, but it's a marketing campaign they will have to monitor closely on a daily basis. The more money that's involved and the bigger their potential online reach, the more careful L'Oréal has to be to avoid controversy or any inadvertent slips of the tongue.
We live in particularly sensitive times, with the internet helping to sculpt entirely new political classes and movements. Fake news is rampant (apparently), and people are more willing to scrutinise brand and media messages than ever before.
Not all influencers are created equal. Take Tomi Lahren for instance, a young broadcaster in the United States who is attracting a following for her 'Barbie' looks as well as her media talent, according to The Guardian.
Lahren can be classed as an influencer because of the size of her following its rate of expansion. Her views, however, are viewed as very right-wing. Hardline on issues such as immigration and race, she has upset countless people while others defend her for her "fearless" approach to current issues.
Lahren, though, isn't a voice that speaks for everybody; rather her voice is a product of an online communications system that gives a platform to literally anybody and everybody.
Though it's hard to think of a commercial brand that would leap to have its message associated with and promoted by Tomi Lahren, there will be somebody out there that could see it as a creative opportunity.
The long-term consequences of such a brand pairing could be worse than the short-term gains, though. As Political scientist Dan Cassino says: "The messaging she's doing is going to make it very difficult for her to get mainstream advertisers. Like it or not, what you say on television is dictated by the likes of Procter & Gamble and Chevy."
OK, find me the perfect influencer!
The perfect influencer simply doesn't exist. There are so many experienced commercial influencers out there, appearing all the time across numerous social platforms and building strong audiences who may like to hear what you have to say.
Having relationships with social media personalities working at the top of their game and partnering with them to reach out to new audiences is a fantastic way to complement an existing inbound marketing campaign and boost your social media presence.
Like all things when it comes to an inbound marketing strategy for growth, research is essential. Consider the influencer(s) you'd like to work with, their history and career trajectory, their audience and demographics, how your audience would react to a partnership with them and how you could work together in creative ways.
The times are changing, outbound is outdated and in some cases, can be potentially dangerous for your brand financially and in a reputational sense. Big fines are being handed out to serial data offenders. With inbound you can avoid this and get the best from your leads so read our blog "How to create Inbound Strategy Masterclass" for more information."