GDPR is here. This EU legislation will still apply to the UK whatever goes on with Brexit, and it is totally changing the way businesses can collect data, store information and reach out to prospects. It's about time. GDPR is timely in reflecting the communication habits of the market which currently holds the world's largest spending power; millennials. There's a lot of data out there about how hesitant millennials are to communicate through outbound measures, so it's as good a time as any to perfect a new plan!
The solution? Building an inbound marketing strategy that futureproofs your company, attracts leads in a totally organic and natural way, collects data and personal information from people with their specific consent, and allows you to engage with and nurture those leads in fun, honest and creative ways.
The demise of outbound marketing?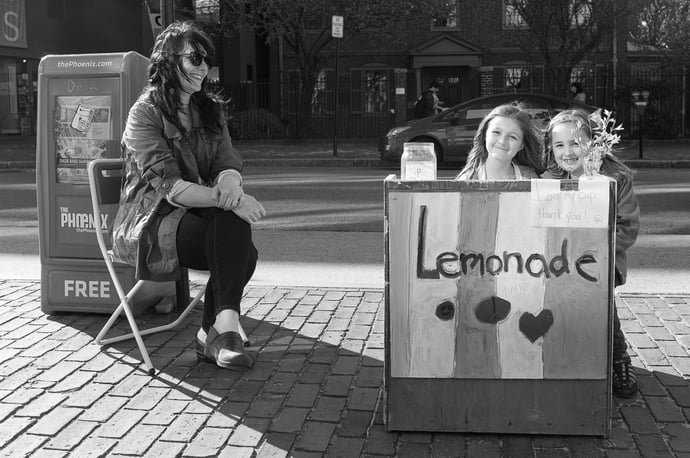 Every company markets itself whether it means to or not. A sign outside a shop is marketing. A leaflet is marketing. Having a Facebook page is marketing. Them merely existing does little, though; you need your marketing to work for you to justify its cost, attract new leads and grow your business. We believe the absolute best way to do this – especially in the digital era – is with a bespoke, creative inbound marketing strategy.
Outbound marketing's decline has been apparent for years, especially when there's information out there that suggests the right inbound marketing strategy can provide triple the ROI than an outbound campaign for less money.
Working with a creative agency to build a unique inbound marketing strategy has also seen countless brands boost their local presence, expand into international territories and capture niche markets, all in fun, engaging ways that snare the absolute best parts of various digital channels such as search, social, email and many others.
So let's start from scratch. What is it about inbound marketing that we feel makes it the ultimate form of marketing for small businesses looking to grow, SMEs looking to engage better with their clients and larger brands who want to improve the quality and volume of their targeted leads?
For us, inbound marketing is the ideal blend of traditional and modern marketing trends. Traditional marketing practices such as focusing on building strong relationships, earning trust amongst the industry and with clients, and having a strong brand image. The problem a lot of traditional marketers have is that they may have an excellent picture of who they want to attract and what makes them tick, but struggle to reach out to them.
That's where a strong inbound marketing strategy can help by pairing those honest values with modern digital channels and the targeting options they provide to attract those markets organically without interrupting them in their daily lives.
Instead of cold calling prospects, you could take advantage of emerging technologies such as mobile messenger apps to open a dialogue with the leads that matter most to you. If your market is one that enjoys visuals though and is more likely than not to be glued to a smartphone, than that budget may be better spent on platforms like Snapchat to engage with leads and nurture them.
How to research your target market in creative ways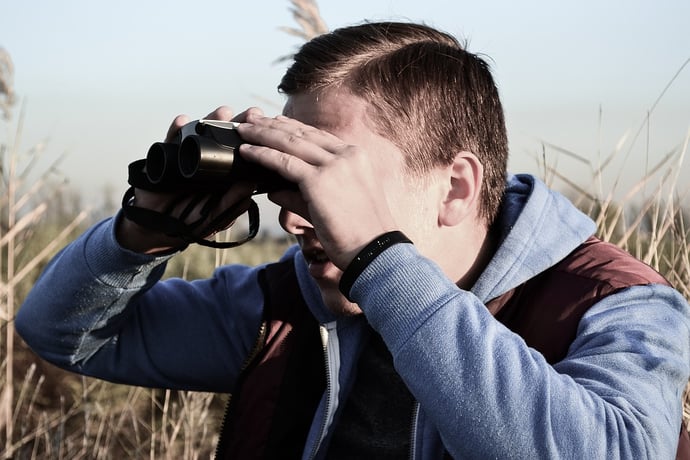 Before committing your budget to any specific channels though we must point out the most important part of any and every inbound marketing strategy: persona research and discovering your market's movements.
Persona research is by far and away one of the most important parts of an inbound marketing strategy. The better you research your market, its movements, what excites it, what your competitors are doing and other factors, the more successful your growth marketing strategy is likely to be.
Your inbound marketing strategy and philosophy is more than generating leads and converting sales. It's also one of the best ways to give your brand a real voice, helping you to engage with people from across all backgrounds who may have an interest in who you are and what you have to say. That's a tactic that can be especially useful for smaller businesses and start-ups who want to make a real impact on their industry if they use the right channels relevant to their market to attract positive attention and start a conversation.
Many start-ups may already have started to create an inbound presence for their company. They may have heard about the benefits of content marketing and are blogging, but are disappointed that their efforts aren't generating as much interest as they'd like. There are businesses on the other side of the coin too; people who have an incredibly successful blog that's generating a lot of traffic which, sadly, isn't exploring the rest of the business or converting sales.
Traffic alone is useless and must be directed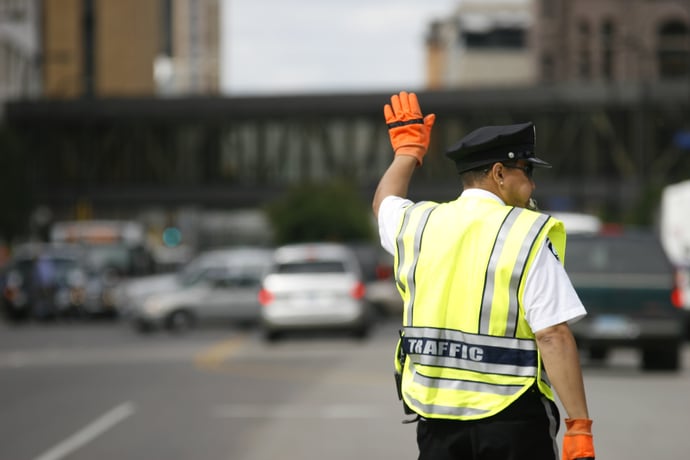 That doesn't just go for blogging, but for other creative methods of content generation designed to entertain a market and encourage them to make a purchase at the same time. Video marketing is one of the most explosive and potentially lucrative ways to generate fresh leads for an inbound marketing strategy, but how do you bridge the gap between video and purchase?
For the immediate future and beyond, video marketing campaigns are going to represent an enormous amount of internet traffic for brands who decide to invest. Despite that though not everyone may be totally enamoured by watching videos on a smartphone. It may be more of a millennial and centennial thing; what do you do if you're a business looking to attract more niche markets who, say, devote their time to podcasts and other forms of internet media?
Content creation should be a critical part of any and every inbound marketing strategy, but it can't work alone. You may have created the most amazing, interesting and engaging marketing visuals in the world but it means nothing if people can't find them and – most importantly – if they don't direct people to the next stage of your strategy with calls to action that encourage leads to perform a certain task.
Conversions don't just happen. An essential part of the process revolves around lead nurturing and tipping leads over the parapet with creative content and incentives that simply can't be ignored. Play your cards right and you can also potentially resurrect dead leads with a creative inbound marketing strategy that reaches out to people who may be willing to give your business another chance.
What should I do with my content?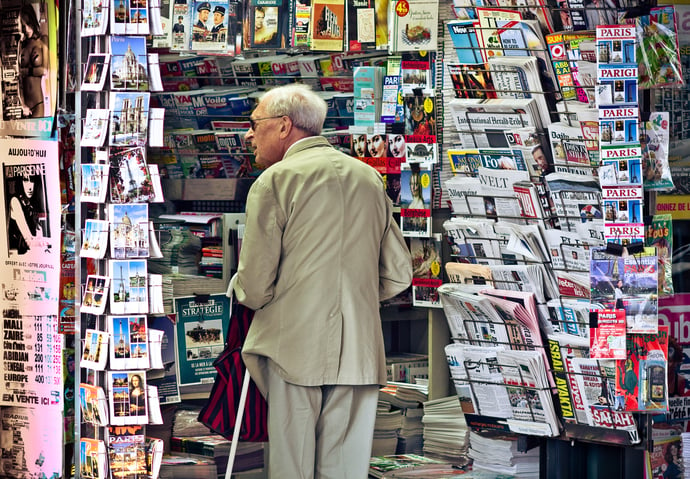 Many people know Reddit as a place on the internet to discover user-generated content and help you to go viral if that's something important to you and the message is right. Again though, research your personas. It makes little sense to waste time creating content for Reddit and its various communities that may have little interest in what you have to offer.
Instead it could be worth exploring partnerships with influencers and micro-influencers; rising and established stars with a strong digital and social presence that can reach out to your target audience in transparent ways to let people know you exist on an almost-instant basis. Again this serves to highlight the changing face of digital marketing, how quickly trends can be adopted and how beneficial a flexible inbound marketing strategy is to attracting your market.
It's important to stress that a highly flexible inbound marketing strategy shouldn't be a one-off and must constantly evolve with your market in consistent ways. That means planning ahead with your content; doing something on an annual basis such as at times like Valentine's Day can keep you in the minds of potential customers and encourage them to buy during special events, while getting on board with major events such as the Olympics also helps brands to capture the feel-good factor and helps them get noticed in creative ways.
Defining what success means to you and achieving your goals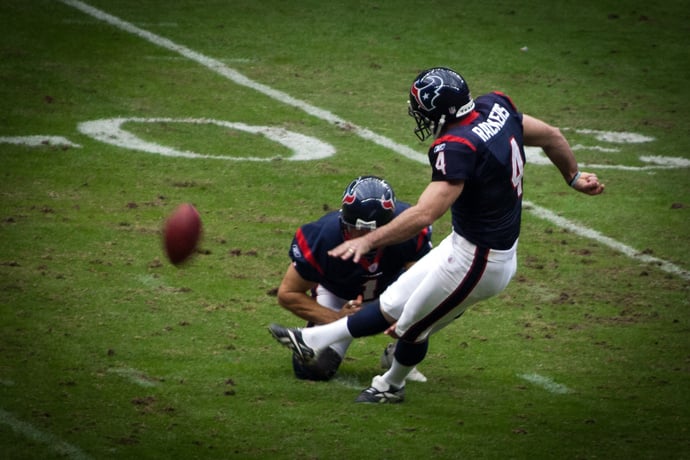 Researching your audience, creating content for it, reaching out to it over the right channels and nurturing those leads is just a small part of the inbound process.
Different businesses measure success in different ways, though. For serious business growth, to improve the quality of your leads and convert more of you what you offer on a consistent basis, it pays to indulge in big data, calculate and visualise your analytics on a regular basis to adjust your inbound marketing strategy and reduce your costs while the organic side of your campaign takes hold.
This is where working with a marketing agency to complement your inbound marketing strategy can really pay off when it comes to business growth, especially for SMEs. Time is tight; you need to dedicate as much of yourself to the most important aspects of your business. It's why you hired staff; can you really ask them to do things like keyword research, manage the marketing budget and reach out to prospects over social media on top of their own jobs?
A good inbound marketing agency will work alongside you to offer creative inbound solutions to business growth, allowing you to focus on the areas of your business that matter most to you and your staff whilst taking advantage of the knowledge brought by a team dedicated to building an inbound marketing strategy that works for you.
Good agencies can also work with businesses on a consultancy basis to give businesses an overview of how the inbound process can benefit the entire company, bring different departments together and get them working from the same page with an inbound marketing strategy that's easy for everybody to understand. Sales and marketing departments, for instance, are both working toward the same goal but are wildly different floors. Inbound marketing can help bring them closer together and work in a more harmonious way.
Can I really afford to invest in inbound marketing?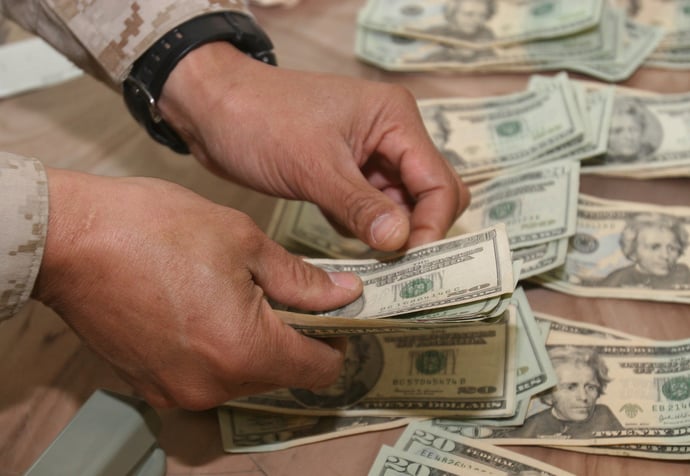 At the same time, preparing the right message and working hard to identify the right personas means that small amounts of your budget can go into biddable media techniques such as paid search and social targeting to almost-instantly get in front of parts of your audience that you believe are most likely to convert to improve your ROI.
Once that ROI starts to look positive, you could put more budget into the biddable part of your campaign or keep the ship steady while the organic part of your inbound marketing strategy takes hold to capture more relevant leads in natural ways.
There's one key rule of inbound marketing though; the more you put into it the more you get out of it. One blog every now and then won't cut it, for instance. For those with serious growth ambitions who want to reach new heights quickly, biddable media will be an essential part of your success.
Trusting those campaigns with an experienced team well versed in creative organic marketing and other techniques such as biddable media management is the best way to discover parts of your market that you didn't know existed, reach out to them without annoying them, nurture them, engage with them, build long-term relationships and convert sales in painless ways that will encourage them to come back to your business time and time again.