So, you're thinking about implementing a new marketing automation platform?
At a guess, you've probably started to run through the usual suspects, and at an enterprise marketing level I'm guessing it has narrowed to a shortlist of HubSpot, Marketo and possibly Pardot.
Depending on the infrastructure and size of your business, the choice will commonly come down to just two - HubSpot vs Marketo (people normally only choose Pardot because they get it bundled with Salesforce - it's our least favourite platform to work with - by a long, long way).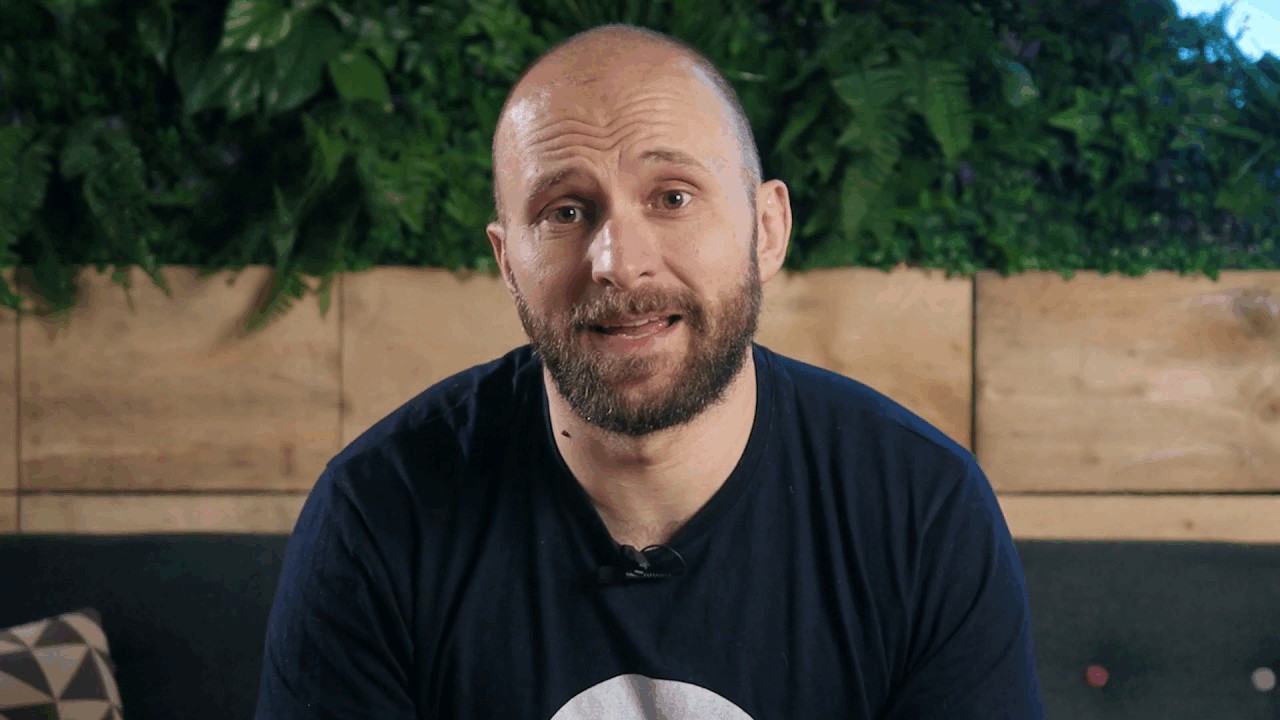 Choosing a marketing automation platform is a big call for any organisation. There are systemic changes required across your business, not just at the software level. It's important you get it right.
So, to help you make the decision, we've pulled together an outline exploring two of the biggest names in the marketing automation game today: HubSpot and Marketo.
Why the comparison?
First, before we start, you should probably know that Six & Flow are unashamed HubSpot fan-boys/girls (but for good reason).
We've been a HubSpot partner for six years now anpard during that time we've seen scores of our clients grow by putting HubSpot at the heart of their sales and marketing. Not only that, but our own growth (marketing, sales and service) has also been underpinned by HubSpot. What can we say? We are the proof in the pudding.
But, we're not completely biased. We also help numerous clients across a multitude of other platforms, Marketo included. So, if Marketo makes sense for you as a business, if it works for your users, customers, budget, and future plans, then we genuinely WANT you to go with it as a solution. Why? Because we want your business to grow using whatever tools work best for you. If that's using HubSpot, great. But if not, then that's okay as well.
Second, there's a reason we're doing this compare and contrast now: HubSpot's new 2019/2020 winter release which finally puts HubSpot on a par with Marketo as a marketing automation contender for both SME and Enterprise-level business alike.
Historically, if you were a large, enterprise-level outfit whose marketing strategy focused on regularly processing vast amounts of data, and you had a dependable technical resource capable of customising your marketing automation platform to suit specific email marketing campaigns, then Marketo was (until now) your go-to solution.
Likewise, if you were a smaller enterprise in need of a more easy and ready-to-use solution that non-techy marketers could use to promote effective inbound marketing campaigns through optimised blogs, social media and email marketing tools, then HubSpot was the best choice out there. That was, to say, until recently.
HubSpot vs Marketo as companies
When we assess organisations with which to partner and the tools we're going to use, we try to look at the underlying company and the direction they are travelling.
While it's difficult to make assumptions around theoretical features and roadmaps, intent and direction of the company should be high on the list. Particularly when choosing something as key as a marketing automation toolset.

First off, when it comes to market share, as of January 2019, Datanyze estimates HubSpot to have 22.42% of the market compared to Marketo's 2.92%. Why is that important? Well, while it's not necessarily a sign of product quality but it will have an effect if you're planning to either employ ready-skilled people in the future or if you plan to partner with a third-party SaaS partner to help with your implementation.
Another important point is that during the 2019 HubSpot partner day, it was clear how the company are focusing heavily on R&D across the entire platform echo-system: a crucial point if you're about to bet the growth of your business on a single horse and you're looking for peace of mind that your infrastructure can scale with your ambition.
It's also important to look at the commercial leadership of both companies. For example, where HubSpot still have co-founders Brian Halligan and Dharmesh Shah heavily involved in long-term strategic direction, Marketo has recently seen both its co-founders and a new CEO leaving in the last year alone. While that doesn't necessarily say there's turbulence within the company, it does suggest there's a state of flux that needs to be considered.
HubSpot vs Marketo: Usability and Support
Usability
If there's one thing that HubSpot (as a platform) is known for, it's ease of use. One of the primary reasons we love working with HubSpot as a business is we know just how smooth the learning curve is.
The user interface is intuitive, easy to navigate and importantly, it's simple. We often have clients up and running on HubSpot in minutes with most commenting on the ease of the frictionless transition.
The best part? Because the platform spans Marketing, Sales and Services, much of the learnings are transferable across the whole platform. Because it's an all-in-one platform, the integrated roll out across all of your teams is far simpler than you'd expect.
Having worked alongside a number of the HubSpot product teams on various beta tests over the last 5 years, I know the user is always front and centre of every single design and product decision they make. HubSpot openly pride themselves on the fact their business is very much growing your business.
Now, that's not to say Marketo don't have the same dedication. Marketo offers a great product that integrates exceptionally well with Salesforce and Dynamics - two of the industries leading CRMs. But that's also it's downfall: it's still an isolated tool. Moreover, because this means you're ultimately going to be dealing with two platforms at once, deploying Marketo can also mean twice the learning curve pain during its integration.
In terms of usability, one of Marketo's greatest assets, customisation, is also its greatest weakness. Because there's more to maintain, it means there are more moving parts to support. Or in other words, you might find you're spending more time tinkering with the engine than you are driving the car.
With HubSpot, there's far less learning and maintenance. This means you can focus on doing what you're really there for - the revenue-generating activity and creation of remarkable end-to-end, full-funnel experiences for all your customers.
In terms of usability, HubSpot vs Marketo - HubSpot is the hands-down winner.
Learning & support
If you're in marketing, you've mostly crossed paths with the HubSpot Academy. It's hands down, one of the best FREE marketing and sales training resources on the internet.
This wealth of content brought to you by in-house HubSpot professors, external agencies and expert users is a great way to onboard and up-skill your team. Not only that, but courses also aren't limited to how to use the HubSpot platform. It's good, honest, learning that stretches beyond just marketing.
By comparison, Marketo Education isn't free and it's nowhere near as expansive as its HubSpot counterpart. It's not even close. This is something to be aware of when you're thinking about recruiting - a trained or certified talent pool is going to be far shallower.
What's more, the platform support offered by HubSpot is second to none. If you need help, you can get it, and usually within just hours of asking. In our experience, the same can't be said of Marketo.
Enterprise-grade functionality
For years, if you were looking for enterprise Marketing Software, HubSpot was often overlooked. And, to be honest, rightly so.
For a long time, there's been some key functionality missing that's needed (robust partitioning, for example). But with the recent releases by both HubSpot and Marketo, we're finally at 'feature parity'.
Partitioning: There's no getting around it, Marketo's separating function is cumbersome. For example, when trying to separate important data, not only can you often end up duplicating records by mistake, owing to its functional logic of synchronizing across certain data boundaries, but those records also have to be actively maintained. But at least they had some, where HubSpot didn't
But HubSpot's new release is a game changer. Essentially, because HubSpot is designed for performance. This means it already has scalability built into its design. Like a balloon, being filled with air, it expands to accommodate your data meaning it saves you both time and money on system administration.
Revenue Attribution Reporting
Like the majority of enterprise software, Marketo is powerful but linear. It's built with the vendor rather than the user in mind. Yes, it can be customized, but to do that correctly takes time, resources and energy you might not have. I mean, there's a reason enterprise-level organizations have large technical teams, right?
This isn't an issue for HubSpot's new release: adaptability is one of its flagship features. As long as you're considering the Enterprise level, you get unlimited access to a range of reporting tools at both a macro and micro level.
Account-Based Marketing (in beta)
For a while now, Marketo has been the first choice for ABM solutions. We've always looked to bend and mould HubSpot into usable ABM tools using third party plugins and integrations (Zapier being top of that list). But, in the native ABM space, we finally have a new entrant: HubSpot's new ABM tools are a real game-changer. The new ABM offering from HubSpot means you can now run your ABM strategy alongside all your current policies and compare its efficacy using a single tool. This means you can now run leaner, faster, more responsive ABM campaigns capable of reaching more decision-makers in a shorter time.
We've been waiting for this since HubSpot made a heavy investment in Terminus a couple of years back.
Higher Capacity Limits
I know it sounds strange for enterprise-level software, but Marketo often circumnavigates the problem of supporting huge databases by restricting performance. HubSpot's new version gets around this issue by building extendable limits into its functionality from the bottom up. HubSpot is designed to scale up or down dependant on your size, ambition or capacity. Yes, there are some big commercial names out there using Marketo on a massive scale, but as already mentioned one way they do so is through large technical teams. If you don't have the budget, space or appetite to match then you might find Marketo could restrict your growth owing to operational restrictions.


HubSpot vs Marketo: Pricing
Marketo
Marketo is a dependable marketing automation option when it comes to advanced analytics and complex email workflows. Lots of enterprise-level organisations around today are running large-scale elaborate email campaigns which depend on Marketo thanks to its numerous options for niche customization.
Another significant benefit of Marketo is you can implement any or all of the five main modules (lead management, email marketing, consumer marketing, customer-based marketing and mobile marketing) depending on your needs. It's also known for being a marketing automation system capable of scaling as your company grows thanks to a versatile, customisable back-end (but only if you have the technical resources and matching budget available).
Plus, with a simple 3-tier pricing structure (Pro, Elite and Enterprise), Marketo is also refreshingly transparent when it comes to costing a new implementation (although it should be noted that exact pricing is only available via a custom quote direct from Marketo themselves).
However, there are some drawbacks with Marketo.
For starters, it's no secret Marketo is built with the more technically minded marketer in mind. Yes, Marketo offers great value if you need niche customisation, but getting the most from the platform arguably requires a certain level of technical ability to reconfigure the system's back-end.
If you don't already have (or plan to implement) a dedicated technical resource to manage this aspect of the Marketo platform, then you could end up paying costly fees to an external partner or (and perhaps even worse) only using Marketo as a superficial emailing tool and not as the powerful automation machine it's designed to be.
Even though Marketo offers comprehensive customisation features capable of coping with large quantities of complex data, if you're new to marketing automation, or you just need a solution that gives you access to a wider range of generic marketing tools from day one, then HubSpot is arguably a much better option.
HubSpot
HubSpot is an all-in-one marketing platform offering the ability to create optimised content for your web pages, blogs & social media strategy, email campaigns, workflows, reports, analytics and more. It used to be that Marketo was a Goliath in the world of marketing automation, impressive in both its brute force and capability for handling high volume, and HubSpot was an adaptable David - both quick on its feet and flexible.
Additionally because HubSpot has both a CRM and CMS built into the base product (unlike Marketo) it's also easy to gather real-time information about your marketing efforts, reports that are both quick to generate, easy to understand and simple to act upon thanks to HubSpot's fully integrated suite of content management tools.
Unlike Marketo, HubSpot offers all of its features and capabilities through a single system with sales and CRM applications available as free add-ons. An all-in-one solution is attractive to many buyers since it provides seamless functionality and is priced as a single unit.
HubSpot also offers a number of pre-built integrations with popular business apps to allow for further customisation. Their core product, Marketing Hub, is priced in five tiers according to scale:
Free
Starter
Basic
Professional
Enterprise
You can get the CRM free forever whilst Sales Hub pricing increases according to use.
But as already discussed, HubSpot's new Enterprise level release changes this whole dynamic.
And these are the reasons why:
New HubSpot Features
Revenue Attribution
With multi-touch revenue attribution, marketers can now get credit for driving business growth by tying revenue to every marketing action. This is key for sales and marketing alignment and for making better strategic decisions rooted in business value instead of vanity metrics. Unlike most attribution solutions, HubSpot's attribution is built for real people, not data scientists. The best part? It connects every customer interaction to revenue, automatically.
Partitioning (but this is currently in beta)
Partitioning takes the pain out of staying organised. You can now separate your marketing assets by team, so every user has access to the right content. This is something that has been needed for a very, very long time and something that has pushed a number of larger organisations away from HubSpot in the past. Now, you have better organisation and a cleaner database, made easy.
As always, beta features are still in development and subject to change, but from what we've seen, this is going to be a vast improvement.
Multiple Subscription Centres (also still in beta)
It can be a pain when you have multiple regions and various teams working from one set of subscription rules. It's difficult to manage and it can be confusing for the user. While it's still only in beta, you can now create an email preference centre for every team or brand within your organisation, so every contact sees the right options when choosing their email preferences.
This is a "must" for growing companies with multiple teams, regions, or franchises and another change that was sorely needed at the enterprise level.
Adaptive Testing
With all-new Adaptive Testing, you can now optimise your conversion paths using AI.
What does that look like in practice? You can create up to five variations of a page and over time, HubSpot sends more traffic to better-performing versions, and ultimately picks the winner for you. Less busy work for you and better performance for your pages.
Account-Based Marketing (still in beta)
Get your ABM campaign off the ground in minutes, not months. Marketing Hub Enterprise now comes with a starting set of tools to run a successful ABM program - including company scoring, properties, and templates with out-of-the-box reports.
Higher Capacity Limits
The usage and amount limits for things like workflows, lists, and more, they've all been doubled. Simple change but high impact at the larger end of the market.
Which is best?
Hopefully, this short comparative summary has helped you understand there are clear benefits to both marketing automation solutions. If you're curious to see how HubSpot works for an enterprise, check out this HubSpot implementation case study.
But we know which way we would lean...