By this point, you probably know all about the growing role of conversational marketing platforms within the digital marketing mix in 2018. Now, we want look at how your paid media efforts can integrate with your conversational marketing strategy to nurture leads along the sales cycle, improving performance, conversion rate and efficiency along the way. What business doesn't want that mixture!
Below, we'll explore why the integration of conversational marketing for paid media campaigns can improve your lead generation efforts and your marketing efficiency as a whole.
We'll also share the benefits of using on-page chatbots for paid media, prospecting as a means to remarket to the funnel, and the search innovations that can create a seamless experience for the end user.
Chatbots for PPC traffic: Benefits in the immediacy
Before discussing conversational marketing and chatbots specifically, we need to look at the makeup of paid traffic. Typically, at the inception of a PPC account or channel build (even from the outset of an account audit), one question that typically crops up is PPC's bounce rate versus other channels.
Now, it's important to lay the foundations to begin with, PPC traffic is typically more fickle in nature than most other channels, simply because of where paid media naturally sits on the sales funnel and the user more receptive to the 'there and now'. Targeting users at the upper echelons of the funnel due to reach means you're going to reach customers who are in a research phase, and more likely to shift between competitors. This is not a bad thing, nor does it mean that user won't return.
Read more: Our guide to chatbots and conversational marketing
The second point being a development of the first, because of the mix of channels that sit within the paid media remit, it's unfair to categorise paid traffic as a whole. For instance, a well-run and structured AdWords account can often have bounce rates lower than organic search. This because of the optimisation options available, the ability to define traffic through negative keywords, digging out those more valuable longer tail terms, and omitting poor performing traffic.
That said, channels such as paid social via Facebook Ads, Twitter Ads or LinkedIn Ads or prospecting efforts through display campaigns usually provide the higher end of bounce rates. Again, this is due to these campaigns being primarily used as 'awareness vehicles' at the top of the funnel;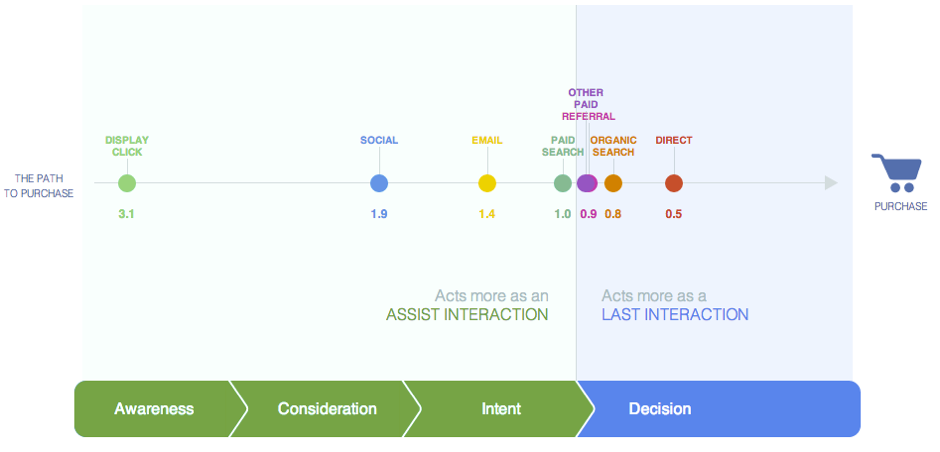 With traffic that naturally sits within paid media's upper funnel remit, capturing user interest before the bounce can be achieved by implementing a topical ChatBot onto the landing page. Picking up the conversation from the copy utilised within the awareness ads creates a neat and coherent journey, which will likely see your engagement and efficiency from upper funnel paid media channels improve tenfold even on an initial one-click journey basis.
Remarketing the funnel
The power of personalisation and the integration between paid media and conversational marketing begins when you begin to map out longer lead cycles. During Six & Flow's inbound marketing and paid media strategy planning stage, we like to map out the path your target audience will adopt when interacting with your site.
For instance, what does the workflow look like if they're being directed to a pillar page, at what point do we then look to remarket to these warmer users to convert and nurture them, what channels will they be most receptive to? Are they more likely to engage through a remarketing campaign via a visual medium such as paid social or display? Or are they going to be still searching Google for competitors, in which case you can deploy more a more targeted RLSA (remarketing list for search ads) campaign with increased bid adjustments to re-capture their interest?
The power that lies with being agile in your paid media efforts is that you can pick and choose your targeting of this traffic, what your frequency cap will be and where on your website users are redirected. However, in doing this, you can then utilise a ChatBot (we use Drift, as the UK's only certified Drift partner) to pick up a conversation where it left off with a user from their previous session. This alone adds an incredible layer of personalisation, and the efficiency you'll see will improve (especially with Drift) if you link this with a CRM solution such as HubSpot.
Search innovation for a seamless user experience
Marketing is moving towards a personalised and conversational marketing experience. This, in tandem with user's expectoration of this experience given their adoption of virtual assistants such as Alexa and Siri, means that it's a complete no-brainer to tie paid media practices together with a conversational marketing strategy.
With paid media, the power lies in the cutting-edge technology and developments that continue to happen with the channels. Sending promoted messages to begin the conversation with audiences via Facebook Messenger, utilising text message extensions through AdWords to have a user qualified and connect with your brand on their mobile right there and then in the SERPs (search engine results page) or adopting Bing's latest entrance to the conversational space linking your onsite bot into the Bing SERPs. Implementing your bot on Bing allows you to collect user data into your CRM system right there and then from the SERPs.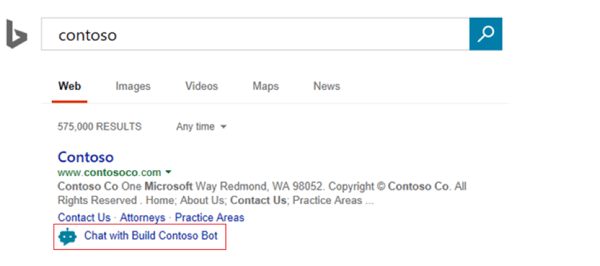 There you have it. With impressive performance, efficiency and return on investment, it makes complete sense to integrate your paid media and conversational marketing strategies.
Let's start the conversation.