The benefits of using HubSpot are virtually limitless! Bearing this in mind though, our waxing lyrical to new clients can often be met with blank stares and the occasional concerned mumble. It can be overwhelming for those brand new to the platform, so we wanted to break it down and show you the ropes.
1. Satisfy all your social media needs using HubSpot
HubSpot has social media monitoring, scheduling and analytics tools to solve all your problems. You can write and schedule all your posts across Facebook, Twitter, Instagram and other platforms.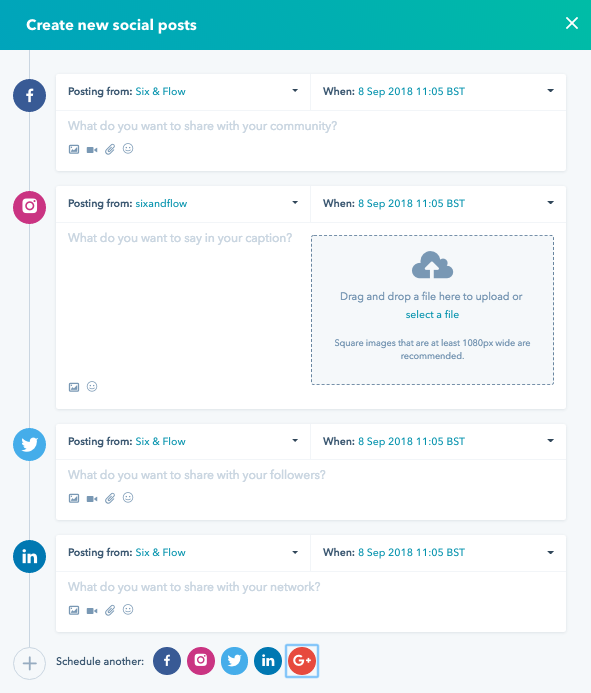 Performance monitoring is also available, so you can see just how well your social media messages are performing and how these activities are benefitting your business.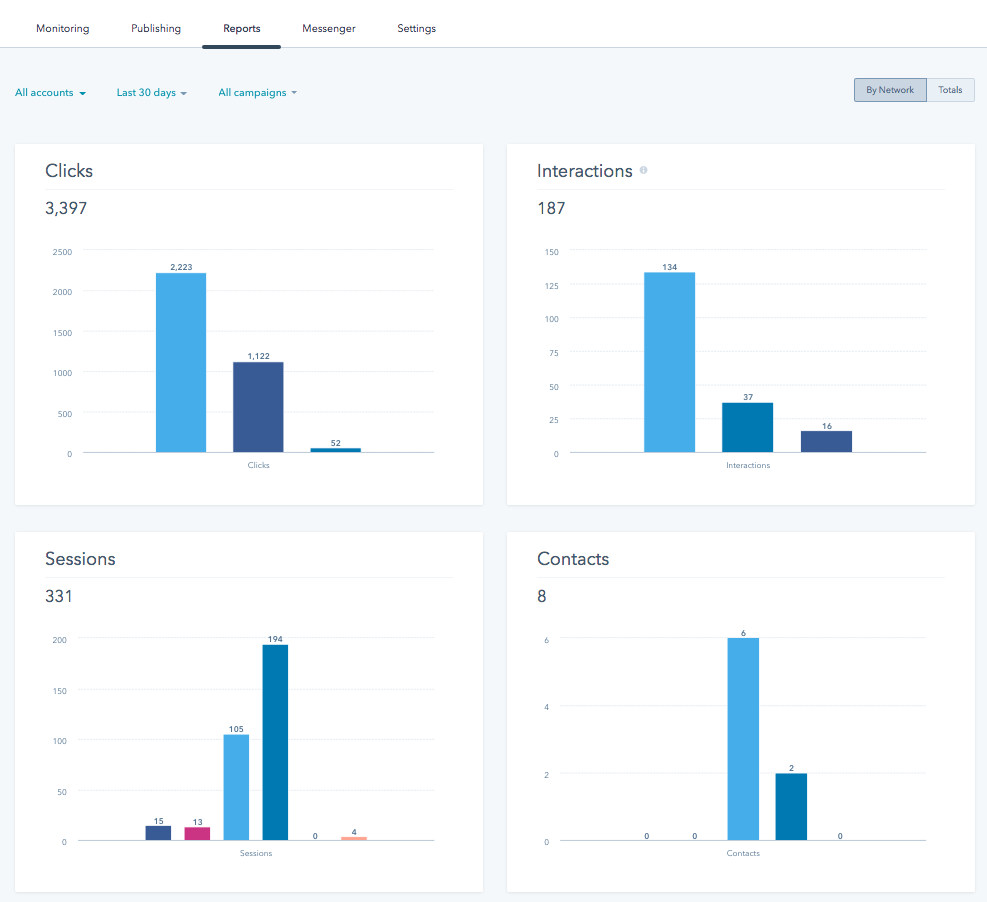 Last but not least, you can monitor interactions across various social media accounts, and even like, share and reply to posts directly through HubSpot. No more juggling social logins and jumping between accounts!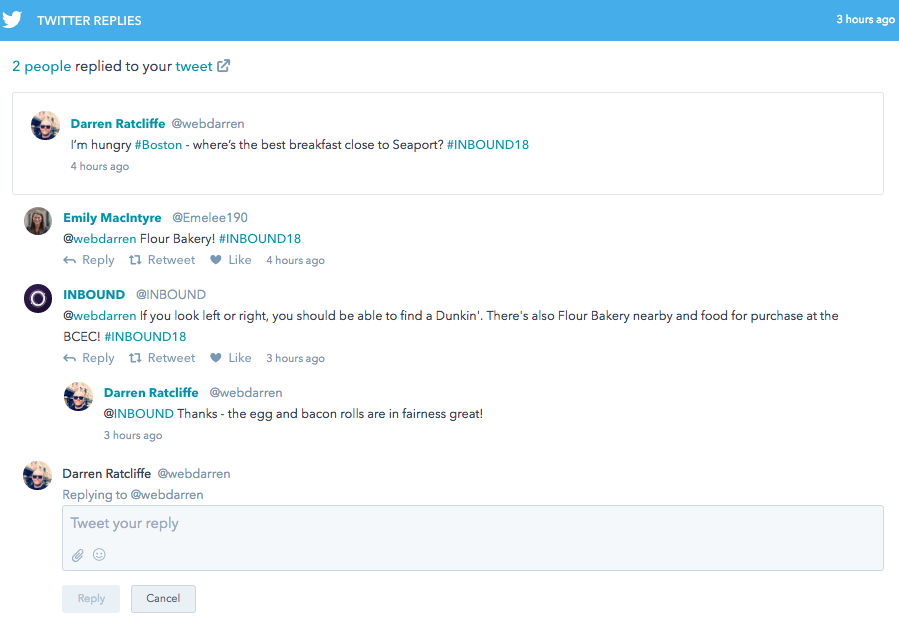 2. Using HubSpot to create content is a doddle
Whether it's individual landing pages or entire websites, blog posts or emails, you can create all the content you'll need to market to your audience and manage everything on one platform. Farewell, endless password resets and shadowy hosting platforms!
There's also the content cluster tool, which allows you to manage and monitor the performance of each pillar campaign (think of these different topics of focus for your business)

3. Capture leads with HubSpot tools
Use forms, lead flows, call to actions and paid advertising to capture and convert valuable leads. Provide leads with relevant and enticing content offers, and they will happily share their contact details with you.

4. HubSpot can automate marketing processes
As any business grows, the workforce expands and the boss delegates tasks to employees. With HubSpot, you can basically do the same thing!
Save yourself time and effort by setting up automated workflows for standardised activities. Logic flows can take care of a whole collection of actions without any human intervention needed from your team. When the lead is ready to speak to a person, you can pick them up.
Whether it's emails, list building, internal notifications, setting property values, HubSpot can take care of it all.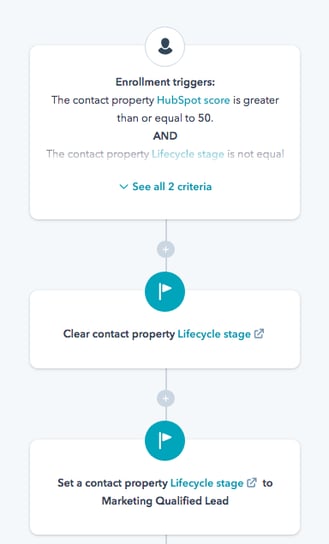 5. Manage all your contacts using HubSpot CRM
Once you've generated all your contacts, you'll need to manage them effectively. Luckily, HubSpot includes a CRM with all the functionality you'll need to segment your leads into helpful lists and identify trends.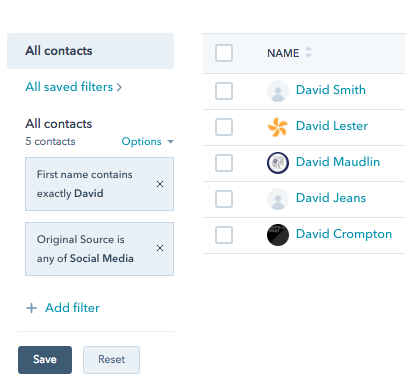 You can also keep a close eye on your interactions with individual contacts - consider the HubSpot CRM a shared diary for all of your salespeople. HubSpot even offers the added functionality to monitor email opens, so you can see exactly when they're interacting with your content.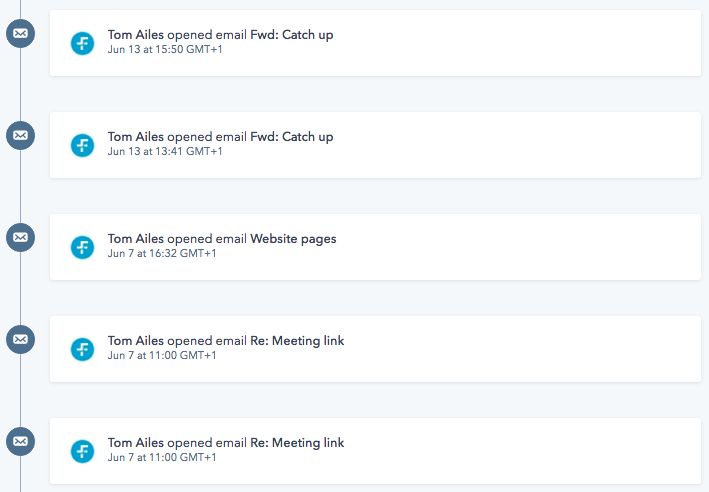 6. Sort out marketing and sales statistics using HubSpot dashboards
HubSpot tracks so many statistics, it can actually be a little overwhelming. What do all these numbers mean, and what are you supposed to do with them?
Luckily, HubSpot's plentiful dashboards present this data in a digestible and intuitive manner. You have access to pretty much every data point under the sun, but below are just a few examples...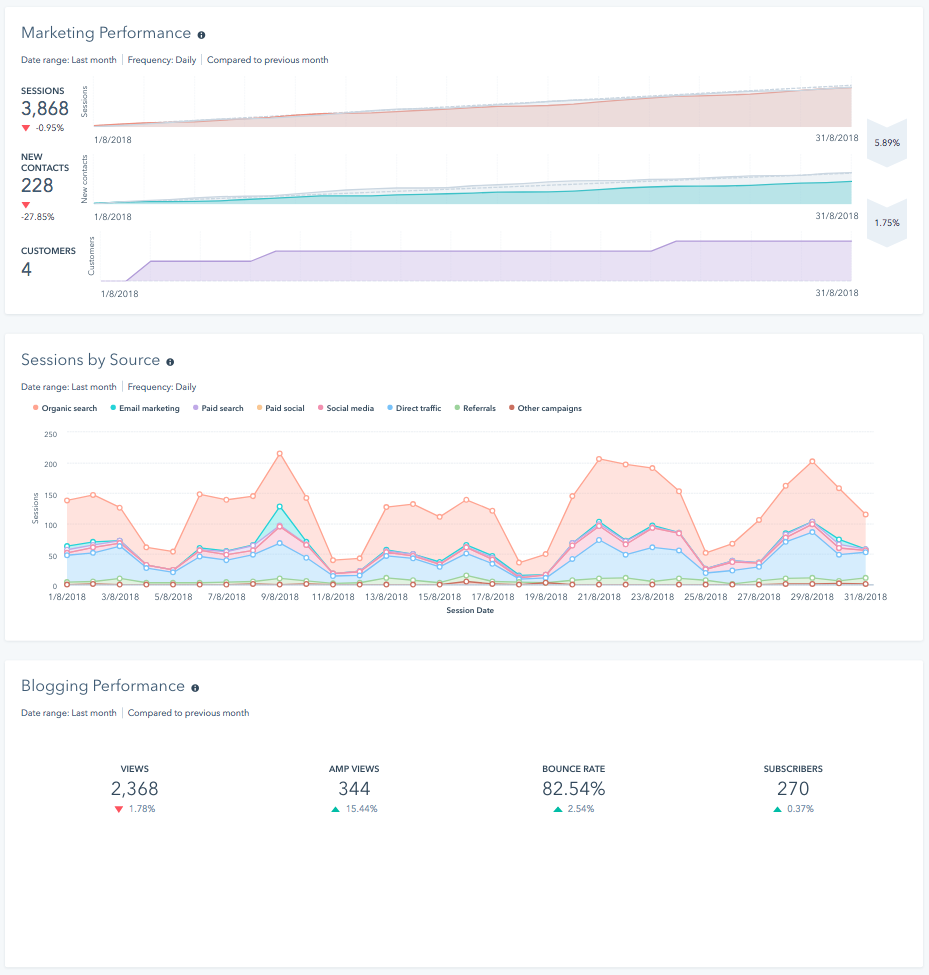 7. HubSpot offers the best customer service out there
While there are other marketing and sales automation platforms out there, HubSpot is our firm favourite for many reasons. Crucially, their customer service is great. We've worked with HubSpot since the agency began, and collaborated with a number of staff, all as brilliant as each other.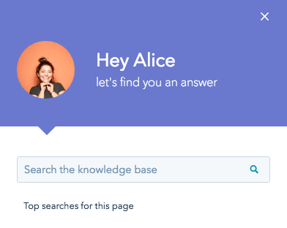 Newcomers to the platform are well cared for too. On-platform training is available through the HubSpot academy, one-on-one support is provided through channel consultants and trainers, and local HubSpot user groups (HUGs for short) create a community around you.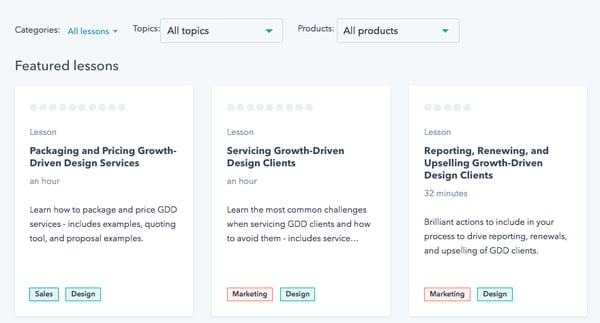 We're proud to be a part of this support network. Six & Flow is a certified HubSpot trainer agency, which means we can educate clients on using HubSpot to the standard they would expect from their internal team. We also run the Leeds HUG, helping any Yorkshire-based HubSpot lovers in their journey towards inbound brilliance.
If you'd like to hear more from Six & Flow on the benefits of using HubSpot, get in touch, we love to talk.