What is HubSpot and how will it benefit my business?
As a HubSpot partner, we can't say enough good things about the inbound marketing and sales platform platform. But let's step back a minute and make the proper introductions. Allow us to explain exactly what HubSpot is, and what it can do for your business.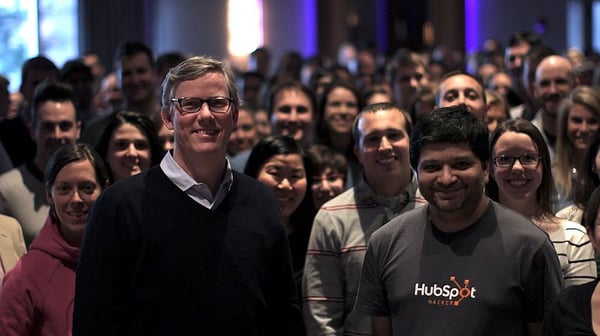 In simple terms, HubSpot is a software platform that includes tools for everything you could possibly need to run an inbound marketing campaign. In addition, HubSpot has an inbound sales dashboard which makes the handover of leads from marketing to sales totally effortless, aided by the integrated HubSpot CRM. Last but not least, HubSpot's CMS lets users build, host and optimise websites directly through the platform.
Why use HubSpot over other sales and marketing platforms
Created by Brian Halligan and Dharmesh Shah in 2006, HubSpot's offering has grown over the last decade or so. Both founders are big believers in continual improvement, so HubSpot benefits from regular updates and additions to its offering, keeping up with fast-changing marketing trends.

Recent additions include a live chat functionality, Facebook messenger integration, new blog composition options and Shutterstock collaboration.
With all of these changes, it's easy to get overwhelmed - but don't worry. HubSpot focuses on educating clients to utilise the platform to its full potential. The training academy is full of helpful videos, guides and certifications which can improve your practical knowledge, while the team also provides great customer support on an ongoing basis. HubSpot's voracious appetite for sharing knowledge culminates in the annual INBOUND conference held in Boston, the company's birthplace.
HubSpot – one platform to rule them all
Inbound works best when everything's connected. Sales and marketing departments work best when their activities are aligned. Makes sense!
While inbound marketing and sales can be performed using a Frankenstein mix of WordPress, Hootsuite, Moz, Google Analytics, Outlook, personal diaries and a lot of post-it notes, this is often inefficient and exhausting. Winging your way through an inbound marketing campaign can also put you at risk of missing what's working and what isn't.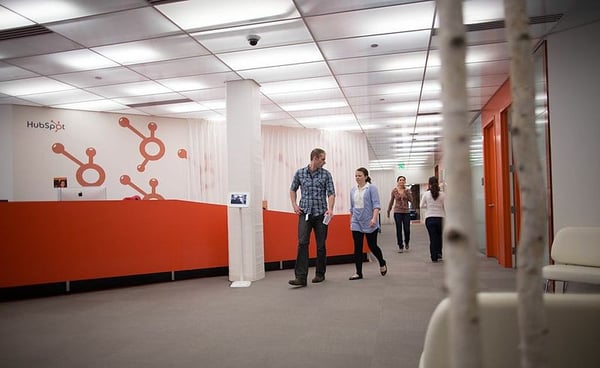 Crucially, HubSpot provides teams with a single platform which brings together everything they do. No more forgetting passwords for dozens of different accounts, juggling admin settings or emailing across endless documents. By managing all elements of your inbound marketing through HubSpot, it's also easy to see every part of the lead generation, nurturing and conversion process in action.
Say a lead sees one of your tweets, follows the link to a blog, browses your website, clicks a call to action, fills in a download form and then opens the email you send in response. HubSpot can give you visibility over each and every step of this process.
HubSpot even offers integrations with a variety of third party systems such as Salesforce, Eventbrite and SurveyMonkey, so you can connect everything together.