When it comes to growing a successful business, partnerships are a key ingredient.
Strategic business partnerships are a type of relationship between two businesses that are working together to achieve mutual goals.
This can take many different forms, but all strategic business partnerships have one thing in common: they help both businesses achieve more than they could on their own.
There are many different types of strategic business partnerships: Affiliate Programs, Referral Programs, Reseller Programs, distributors and technology partners.
Helpful article: How to create a partnership program
If your company has formed a series of partner relationships, you've established a partner ecosystem. Congrats - you've discovered the secret to driving revenue through efficient customer acquisition.
If you're looking to create one, don't worry - we know just how to help.
What is a partner ecosystem?
A partner ecosystem is a group of companies that work together and are members of an affiliate, referral, and/or reseller programs. These are relationships that you form with non-competitors who offer complimentary products or services.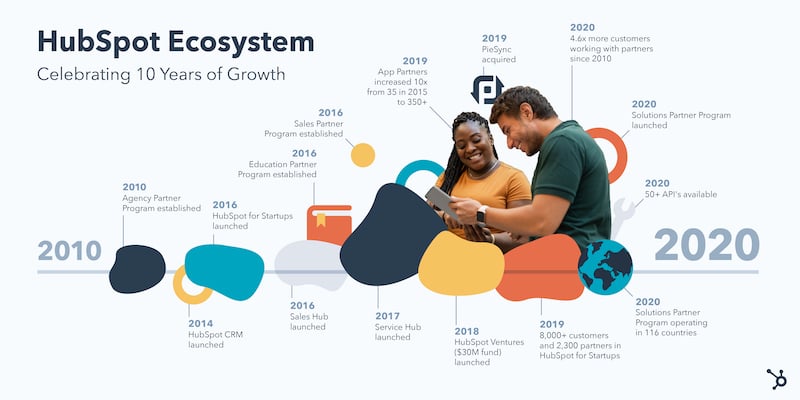 Who should be included in your partner ecosystem?
The best way to determine who should be in your ecosystem is by evaluating three factors:
Their ability to reach your target market: considering the ability to reach your target market ensures that your partnership will be able to effectively promote and distribute your product or service to the right audience. This may include new markets and customer segments that you wouldn't have had access to before
Their willingness to promote your product or service: it's important to consider how willing your potential partner is to promote your product or service. If they're not enthusiastic about your offer, it's likely that their customers won't be either.
The quality of their products or services: The best partners are ones that deliver exceptional offerings and customer service.
The last criterion to evaluate is if they are a technology partner. This was not on our original list as it is not essential for all businesses, but it will result in exponential value. Technology partners develop integrations with your product, share data and capture insights that enable you to deliver value to your customers.
What are the benefits of having a partner ecosystem?
There are four key benefits of having a partner ecosystem:
Increased reach - When you have a partner ecosystem, you essentially have an extended sales force. These companies can help you reach new markets and expand your customer base.
Improved efficiency - Working with partners can help you be more efficient in your marketing and sales efforts. By leveraging their networks and resources, you can save time and money.
Greater credibility - When potential customers see that you have a network of partners, it adds to your credibility. It shows that you are a company that is trusted and respected by others in your industry.
Offer greater value to your customers - By partnering with industry leaders, you are able to offer your customers access to knowledge and tools that will help them grow their businesses.


Example of a SaaS partner ecosystem:
For example, a cloud-based telephony company, a project management tool, and CRM software are three companies that target similar audiences but are not deemed each other's competition. If these companies were to form a partnership, they might benefit from creating a channel partner program in addition to an integration.
Building a Partner Ecosystem for 2023
As digital transformation continues to intensify, businesses are looking for new ways to stay ahead of the curve. One way they're doing this is by forming partner ecosystems.
A partner ecosystem is a collaborative network of organizations that work together to create value for their customers. By pooling their resources and expertise, companies can offer a more comprehensive solution than they could on their own.