One of the many perks of being a HubSpot diamond partner agency is having the chance to go to HubSpot's Inbound conference in Boston.
Last year, four members of the team took on the jetlag and crossed the pond to attend - want to know what they got up to? Here's a blog sharing everything they planned to take in.
This year, Rich asked each person at Six & Flow to send him a write up on why they should be chosen to attend Inbound17. At first, I thought as I'm only the apprentice why would I get the chance to go, but he clarified "that includes you Rose." I then replied "but I can't drink over there as I'm only 19," and I think that was enough for him to take one off the list.
We wrote a blog back in March 'Why every UK HubSpot partner should take a trip to Inbound17', maybe that was a bit keen, but it's obviously an extremely exciting opportunity! So here's my update...
JAN 2017 UPDATE: We've made it! Six & Flow is delighted to now be a platinum tier HubSpot agency, the second agency in Manchester to earn this prestigious title. We also became the first officially Certified HubSpot Trainer agency in the whole of the UK, and one of only a handful in the world. Read more here.
Why every HubSpot partner should attend Inbound17
Well, first of all you need to check out the agenda that they have in store for everyone. From Monday to Thursday, whole days busy with presentations, talks and breakout sessions from maybe (hopefully) some of your marketing heroes, with breaks for food and drink in between. I've heard the food trucks at the conference are amazing… so make sure you don't miss out on that.
Second of all, as I'm sure that you already know, the former first lady, Michelle Obama is due to make an appearance there! Well, if you didn't know already, now you do.
Mrs Obama has been described as one of the greatest political communicators of our time, a world-class communicator and an advocate for global education. As you can imagine, her presentation will likely be one of the most attended and possibly the most inspiring there.
As First Lady, Mrs Obama launched and led four key initiatives. the first being 'Let's Move!' which brought together all members of the community in a nationwide effort to address the challenge of childhood obesity. The next was 'Joining Forces', aimed at rallying around service members, veterans, and their families and support them through wellness, education and employment opportunities. She also launched 'Reach Higher' to inspire young people to take charge of completing their education, and 'Let Girls Learn' which focused on helping girls around the world to go to school.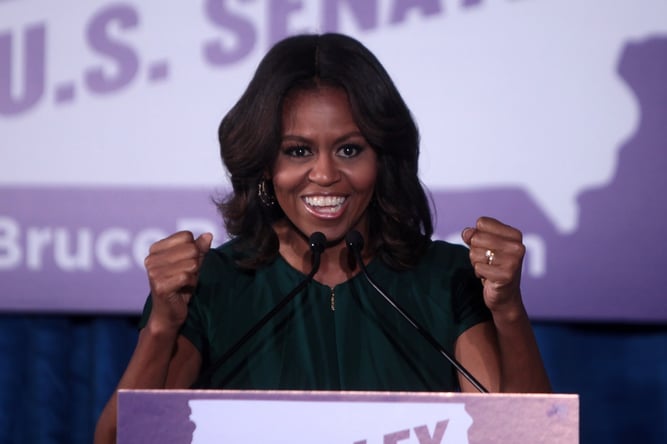 Another keynote speaker that should make you want to attend Inbound17 is Brené Brown. You might recognise her from a previous Inbound conference, as the attendees loved her in 2015. Otherwise, you might recognise her from her TED talk 'The Power of Vulnerability' as it's in the top five most viewed TED talks in the world with over 25 million views. If you don't know much about her, she is a research professor at the University of Houston, and also the author of three number 1 New York Times bestsellers.
And of course, CEO & co-founder of HubSpot Brian Halligan and Dharmesh the co-founder and CTO of HubSpot are also keynote speakers. Having accumulated over 10,000 customers and helped businesses around the world transform the way they market their products, it's well worth attending their talk too.
All in all though, there are a huge number of different presentations which are held over the course of the week. You can choose where you'd like to go and which sessions would be the most beneficial to your job role, experience level, company type and more.
Becoming a better HubSpot partner
Putting aside all the funny drunken stories, and Samuel Adam beer which none of us had ever heard of before, the four from the Six & Flow team who attended last year brought a lot back to our inbound marketing agency.
They returned with plenty of tools, apps and ideas that we now utilise as an agency. I think one of the most important things brought back from Inbound16 was the sprint process.
Sprints have become a major part of our inbound marketing process. I'm sure if you keep up to date with our blogs, or follow us on Instagram, you'll know what they are by now. In case you don't, I'll fill you in briefly. It consists of one monthly meeting, where our whole team sits down and brainstorms what we can do for a specific client the over the coming month.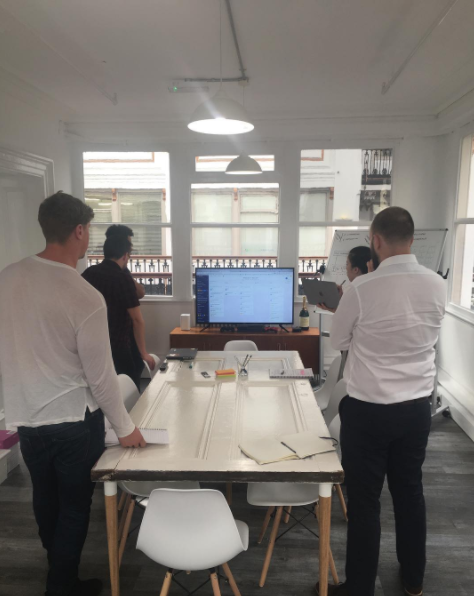 We write all these ideas down and present them to the client for sign off. During the following weeks, we then have regular standing catch-up sessions to see how everyone is getting on or if anyone needs any help. People can pitch in to help with difficult tasks, and our team can easily collaborate on projects.
Maybe a HubSpot partner can convince your boss?
We're obviously huge fans of HubSpot's conference, and we'll certainly be at Inbound17 (now we just need to decide who gets to go!)
If you need any help convincing your boss to let you attend, or to attend themselves, then give one of the team a tweet or direct message. We have recently set up our own Six & Flow Twitter accounts (for example @RoseSixandFlow) and we'd be more than happy to help you try and persuade them!
And if you have any other marketing questions for an experienced and enthusiastic UK HubSpot partner, get in contact with us, we'd love to hear from you.