Why sales enablement can be so worthwhile
Defined by HubSpot as 'the technology, processes and content that empowers sales teams to sell efficiently at a higher velocity', the right sales enablement strategy can go a long way to improving and better managing the overall sales process with the aim of turning leads into clients.
Sales enablement does that through a number of ways, including being able to manage leads from the source. Say, if lead information comes in from a guide they have downloaded, it gives sales teams more information on why people have visited a website, what they're looking for and more – perfect for broaching future interactions.
Using the right technology as part of the enablement process too can help to streamline sales practices. Automation for instance can help nurture leads and categorise leads through a scoring system, while chatbots can nurture leads in varying ways to guide them to a stage in the process when it's time for a human to take over.

Sales enablement is becoming the new norm
The sales enablement philosophy can also go by another name: 'smarketing'. So much so that many believe the practice could spell the end of the sales qualified lead, mainly because of the incredible ways in which an enablement strategy can bring sales and marketing departments closer together.
Traditionally sales and marketing have been separate teams, working in different silos while both striving to improve the chances of growth for the overall business. It's a model that's becoming viewed more and more as broken. Sales and marketing alignment through the enablement process can produce much better results.
Marketing teams provide more information for sales to approach leads, while sales provides common pain points and more information from direct contact with their clients to the marketing team to help them build more accurate campaigns.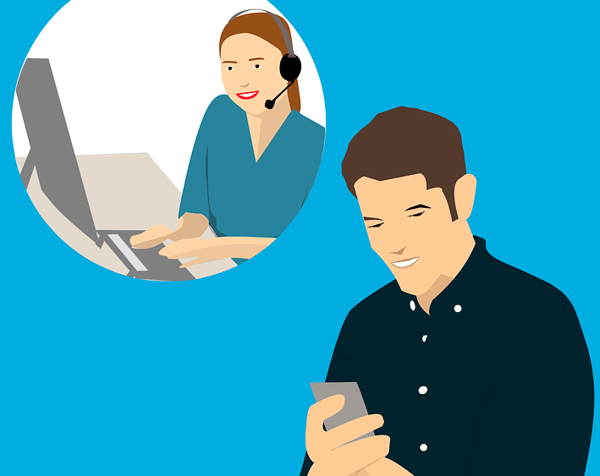 How automation can help the overall sales process
Automation can be a key component of the sales enablement process for numerous reasons. The most obvious benefit, and the one we've mentioned above, is that it can provide sales departments with more time to focus on the jobs most important to them while automation takes over and streamlines the more mundane processes.
That's not the only benefit though. Automation can also provide sales teams with more information about leads such as digital profiles for leads. It can also be used as a key part of the nurturing process, following up leads who may not have replied to an email or other call to action to encourage them further along the buyer's journey.
Qualifying and scoring leads, providing reminders to call back prospects, automating proposals and much more as well as managing specific administration tasks are just some of the incredible benefits that automation can bring to any sales team through a sales enablement strategy.
The role of chatbots in sales enablement
Chatbots are fast becoming a key part of the sales enablement process worldwide, with businesses able to create scripts designed to answer their client's most pressing questions quickly and efficiently through messaging apps, social media platforms, on websites and many other areas.
That said, they aren't a replacement for the human side of your business. Quite the opposite; chatbots are designed to offer key sales and marketing support. One way in which they're being used to great effect is to answer customer queries within minutes, negating the need for your most important clients to navigate a complex and frustrating customer service call.
Chatbots can also be used in other ways too, such as in the lead generation and nurturing process. With the right strategy too, they can also be used to collect customer data in ethical, transparent ways; perfect after the implementation of GDPR.
Using robots in clever, ethical and transparent ways
When people read up on sales enablement and some of the technological processes behind it, they often worry that it's a cold, bot-driven process that will turn off leads and dilute the human element of the company.
The opposite is true, and brands both small and large across the globe are using enablement technology to streamline and automate processes, giving all departments across a business more time to focus and concentrate on the most important tasks relevant for business growth.
Automation, chatbots and other tech that can be introduced to a sales enablement strategy can be hugely beneficial and made as human and creative as you wish it to be. You don't have to have these parts of the enablement process implemented either. A bespoke inbound strategy will incorporate those tactics that you're comfortable with and could accelerate your growth the most.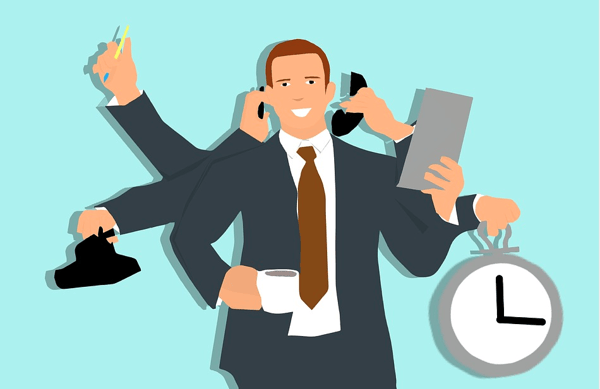 The automation aspect of enablement can increase productivity
Timing is everything when it comes to sales, but many sales teams often find themselves bogged down under the weight of dull-yet-necessary tasks relating to the department such as general administration and many other typical errands.
Wouldn't it be better if your talented sales team were able to focus entirely on approaching leads and nurturing them in bespoke, personal ways to increase the chances of closing a sale? Automation software can help sales teams do that as part of an enablement strategy, not just by streamlining those tasks but by providing teams with key lead information at the right times, too.
Automation software can help by introducing lead scoring checks to categorise leads at their stage of the buyer's journey, automating reports and laying other necessary foundations designed to give the sales team more time and increase productivity.
5 ways companies are using sales enablement to great effect
Sales enablement is winning many fans in the commercial world because of its ability to streamline processes, align departments and more. So, how exactly are companies using sales enablement as part of their overall growth strategy?
Sales and marketing perfection:

No more shooting in the dark. A sales enablement strategy brings sales and marketing departments together, giving both more information for the greater good.

Better lead management:

Sales enablement technology can help to take a lot of the administration out of the sales process, taking admin away from staff and allowing them to focus on sales.

Modernises sales processes:

Buying lists and cold calling are dying out. Sales enablement technology can modernise and streamline a sales department to make it more effective.

Collects better lead data:

Alongside a creative inbound marketing strategy, sales enablement can help companies to capture and score better lead data whilst also improving volume.

Automated nurturing:

Marketing automation as part of a wider sales enablement strategy can better inform leads, too, by regularly providing them with content and information to nurture their initial interest.