We've hit many milestones as we've grown at Six & Flow, but one we're most proud of is being the first Drift partner in the UK and a leader in the field of conversational marketing.
While it may mean a lot to us, though, it may mean absolutely nothing to you. That's part of our job as a Drift partner though; to tell the world about the incredible benefits of chat marketing and how, by complementing the right strategy with an inbound campaign, businesses could seriously grow their revenue, enhance their reputation, improve lead quality, reduce the overall sales cycle and more.
So, chatbots and conversations… Sounds incredibly complicated and futuristic, right? Not at all, and it's possible to create a conversational marketing strategy of your own right here, right now, totally free of charge.
Read more: You can read more about our successes as a UK Drift partner right here.
First of all though, why do you 'chat'?
You may be unconvinced about your need for having the ability for prospects to chat with you through your website. You may think it's the latest fad, gets in the way of your browsing experience and adds yet another layer for your visitors to work through before they finally switch off in frustration. It may also bring up vision of the awful online chat experiences of 5 years ago.
Reasonable arguments, but ones that research and practical results are blowing out of the water. Companies who use conversational marketing are vastly increasing the amount of qualified leads they attract on a regular basis. They are shortening their sales pipelines, improving their ROI and – perhaps most importantly – massively boosted their conversion rates. The communication landscape has changed. People want to chat and they want to chat with you and your brand in real time. You can thank Whatsapp for that.
Read more: Why Conversational Marketing should be core to your strategy in 2018
Consider the incredible overall growth of the conversational marketing movement as a whole. According to a study in the Economist published in 2017, "75% of more than 200 business executives surveyed said AI will be actively implemented in their companies within the next three years," showing how highly businesses regard commercialised AI. When you consider chat with AI, you can see the potential for growth.
It's the customer side we care most about though, and the signs are extremely positive when it comes to how customers interact with bots and chat marketing as a whole. 48% of customers would rather use live chat than any other means of communication according to HubSpot, while 57% are interested in them thanks to their instantaneity.
47% would also buy products from a chatbot, with 26-36-year-olds willing to spend up to £481.15 when interacting with an AI messenger. 55% are interested in using chatbots to solve a business problem. When you look at messenger apps like Cleo, we're even willing to open up our bank accounts to the bots.
Read more: Our guide to conversational marketing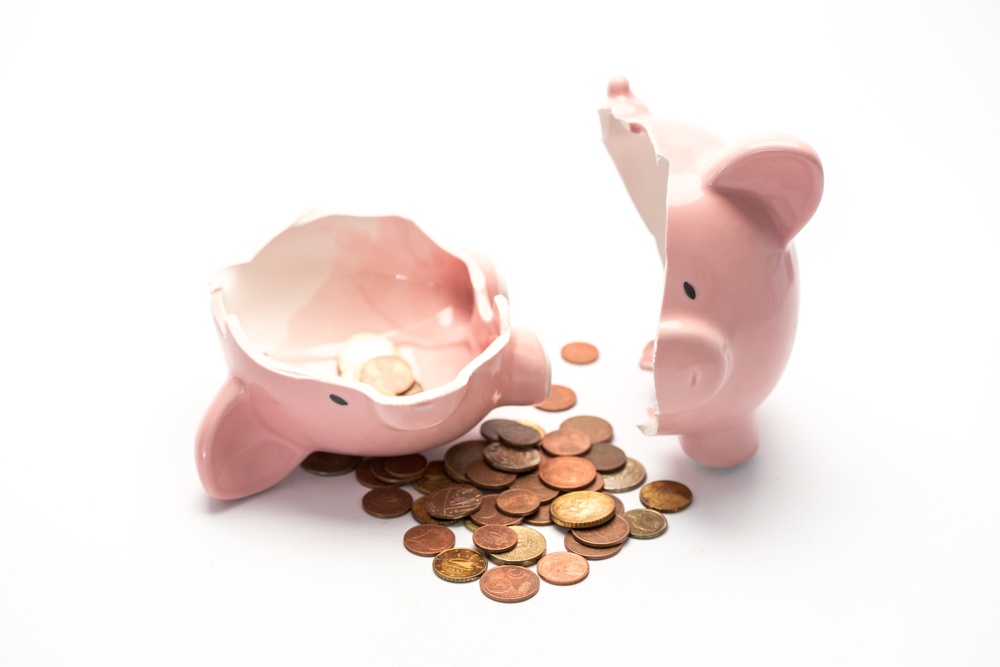 Getting in on the ground floor with chat marketing
Perhaps the stat that makes most business owners sit up and take notice though is that the right chat marketing strategy could save businesses up to £8 billion per annum by 2022, so said Juniper Research in 2017.
Those figures are all the more impressive considering that chatbots and conversational marketing is still relatively new and finding its way in the world. With the market set to grow by over 35% by 2021, the sooner you adopt a chat marketing strategy for growth the better.
With the rise in smartphones and mobile interactions too, a conversational strategy makes perfect sense for businesses desperate to build bridges with the prospects most important to them. Back to the original point though; surely you need 10 degrees in web development or similar to build a conversational marketing process?
Not at all; in fact there are numerous services out there that allow you to create effective conversations almost immediately, for free. Five that come to mind are:
Drift:

It makes sense for us as a Drift partner to highlight that the service is free to start off with, and a great way to delve into the psychology behind conversational marketing from the best in the business. Our friend Darren at agency Digitl once managed to send 64,000 proposals in a week thanks to Drift's incredible capabilities…

HubSpot Conversations:

Conversations is part of HubSpot CRM Free and helps teams to stay connected with customers and prospects at all times. It can also pick up conversations centrally from other channels, whether you're talking to customers on Facebook Messenger or elsewhere.

Intercom:

Intercom offers a 14-day free trial and offers sales, marketing and support solutions. Intercom is designed to capture and convert leads, onboard and engage customers, and nurture prospects to become long-term brand advocates.

Snatchbot:

Snatchbot allows users to create bots with no coding experience, able to be dispatched across numerous channels such as Facebook, Slack and Skype for free. Also provides email communications (as do most other bots).

Botsify:

Featuring plugin integrations, drag 'n' drop template designers, machine learning and more, Botsify allows users to get started for free and can integrate across a host of other free programmes including Google Sheets and Google Search.
Read more: Our guide to conversational marketing
While the stats show that conversational marketing may be able to save your business money and potentially improve revenue though, do you really have the time to learn about conversational marketing theory, research the platforms your most valuable prospects are using, create scripts and refine them over time to maximise results, check analytics, integrate it into a wider inbound strategy and more?
Our guess is no. As the UK's first ever Drift partner, we can do all that for you and more. Drift can also connect with other platforms such as HubSpot, for instance. We're also a platinum-certified HubSpot agency partner, meaning we can create wide-reaching, powerful and highly-effective inbound marketing campaigns with the tools at our disposal.
Drift chatbots complemented with the marketing automation solutions HubSpot can offer as part of a fully-integrated inbound chat marketing solution could help accelerate your growth incredibly quickly. Now that's really something to talk about…