Inbound marketing for recruitment agencies can help prevent many mistakes during the process of filling a position. Does this pique your your interest?
It's a well-known fact that many recruitment agencies often run into problems with candidates, and can end up having the same tired conversations (or arguments) again and again with different candidates. Luckily, we think that inbound marketing can help the consumer journey to run more smoothly and ensure that you provide a high level of customer service throughout. Read on to see how it can tackle five common pains faced by recruiters.
"The role you sent across is totally inappropriate for me"
Many recruiters have found this to be a problem when sending across job descriptions to candidates. However, with inbound marketing for recruitment, this problem can be fixed by inbound lead generation as it collects information about the leads, which can then segment them into different lists.
This segmentation will then help you market the right positions to the right candidates, ensuring their experience with you is seamless.
"You don't even know my name"
Many candidates can feel as though recruiters don't really know who they are, and are just being mass messaged.
With inbound marketing for recruitment agencies, you will always have information on the leads that come through, as they will volunteer their contact details to you. This allows you to then open with a more personalised message, helping to build a more meaningful relationship.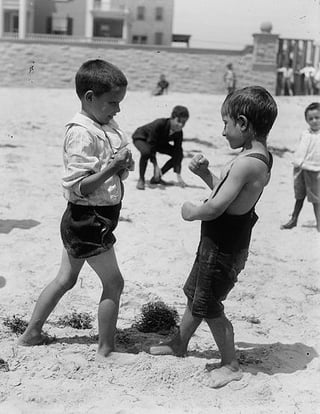 "Who are you?"
At the moment, most recruiters approach candidates with roles they believe will suit them. This can often mean that candidates respond asking who they are, if they respond at all.
Inbound marketing flips this around, as it doesn't involve you contacting leads who have never heard of you. Instead, after pushing out the right content at the right time, they will begin to become familiar with your business, and may even reach out to you first.
"I'm not looking at the moment"
Again, you are less likely to receive a lead who is a dead end. Through inbound marketing for recruitment, the leads you reach, and those who contact you, will either already be looking for a new position, or open to the right roles being passed onto them.
It prevents you from spending time reaching out to those who aren't interested, and allows you to spend time nurturing relevant candidates.
"I'm not a fan of recruitment agencies"
Unfortunately, recruitment agencies have had negative connotations surround their industry for a while, and a few people have begun to boycott them.
However, with inbound marketing, you won't be acting like the pushy recruiter the industry is known for, but by nurturing any potential candidates with soft, relevant content that will be helpful, you may begin to change their mindset – and only have those who are willing to work with you contact you.
There are many ways inbound marketing can benefit your recruitment agency. We're more than happy to have a chat with you if you're interested in learning more! Or you can download our guide on how inbound marketing can help your recruitment agency!