We talk about the power of data in businesses today, and especially in sales and marketing. But it's not just data that you need, it's clean, consistent data. And, there are ways to automate CRM data cleansing in order to collect consistent data that can power your marketing strategy.

Going to the gym once isn't going to get you any results. Just like getting data every now and again isn't going to give you an accurate picture.

Inconsistent data is as damaging to businesses as consistent data is beneficial.

In this blog, we'll look at what the true impact of consistent data can be for businesses, and how HubSpot Operations Hub takes the hard work out of cleaning your CRM in order to achieve consistent data (ie: it does it for you).
The challenge of maintaining a clean CRM
Maintaining a clean CRM can be a core challenge for companies that do not collect data consistently. And, to be fair, there aren't many that do.
Let's backtrack for a second. A clean CRM can be a core challenge for companies that do not use the tools to ensure data is consistently formated in their CRM.
Consistency in data is always difficult within businesses, mainly because of the siloed way it's often collected.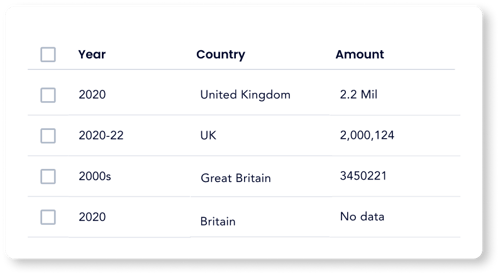 It's pretty unlikely that employees collect data properties, input phone numbers, or capture consistent capitalisation - especially if your organisation is scaling quickly.
But just because the way your team collects data is inconsistent, doesn't mean the data that lives in your CRM has to be.
HubSpot Operations Hub features for CRM data cleansing and maintaining data consistency
Data sync
What is data sync?
Data Sync enables your business to capture one unified picture of your customers and activity across marketing, sales, and operations.

When you look at your tech stack, different software collects different pieces of data about your customer.

Let's look at a sample tech stack - you may have a CRM, calling software, a video platform, and software for your partner program. These tools do different things, but the activity should all be captured within your CRM.

Hence, the need for data sync. Businesses can capture a more holistic view of their customers and thus ensure data is consistent across your entire tech stack.
You can then feed this data back into your CRM, or update properties in your CRM to ensure that a single source of truth is portrayed.
Data quality automation
What is data quality automation?
Quality automation is about having HubSpot review data as it's inputted into the CRM and automatically resolve formatting errors.

In essence, data quality automation is doing the cleanup for you.

The result? Consistent data that can easily be reported on.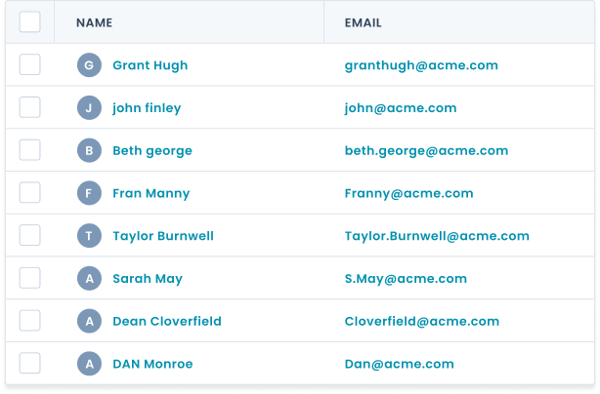 The impact CRM data cleansing has on marketing activity
Improve your CRM and customer outreach
A reliable CRM is the heartbeat of any successful business.

This is your central source of customer information that you'll use to identify leads, segment your audience and ultimately gain more customers from.

But you need to be consistently updating the information in your CRM.

People move roles, priorities shift and your CRM data can quickly become outdated if you don't keep on top of it.

By consistently updating the information in your CRM you can be confident that you have a reliable pool of potential customers to nurture.
Improve your sales and marketing
Data-driven marketing isn't a new phenomenon but in an age when customers want personalisation, gathering consistent data is vital.

With the right data about your customers, you can create more targeted and effective sales and marketing campaigns that stand a better chance of landing new customers, rather than landing in the abyss of failed campaigns.

Create better buyer personas

Consistent data collection about your customers over time is essential when it comes to understanding who your best (or at least most likely) customers are going to be.

This demographic, and even psychographic data, can help you build more effective buyer personas because the data is gathered from - and on - real customers.

By building these more data-driven and accurate personas you can create more focused marketing messages and sales campaigns to generate greater profits.

How do data cleansing tools from Operations Hub help teams that are using Marketing Hub?
Ensure your CRM captures consistent and accurate leads captured from inbound activity
Enable your CRM to enrich the data to paint a complete picture of your lead.


When a lead enters their information using an inbound form, it may be the case that properties inputted are inaccurate or have formatting errors.

By setting up a workflow that uses custom code, you can enrich the data to determine if the data is accurate and if the lead should be added to a marketing campaign.

If the information initially imputed by the lead is accurate, sync third-party enrichment software to enable your CRM to capture additional properties about your lead.

When you have a complete view of your lead, you can better segment the lead and offer more personalised marketing.

This is CRM-powered marketing with a little bit of help from Operations Hub.

By gathering all your critical information into one place and gathering it consistently over time, you can create a single source of truth for your business from which decisions and strategies can be developed to drive better growth and profits in the long run.

The alternative is a scattered picture and a high probability of decisions being made under false assumptions.