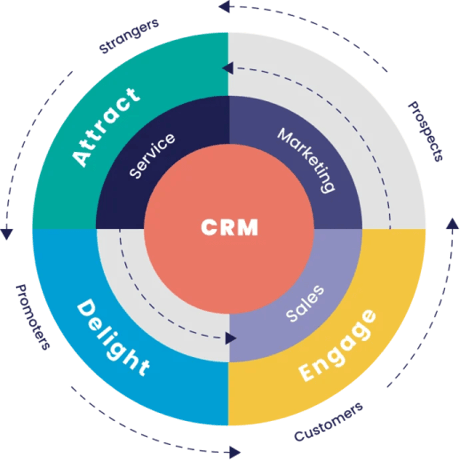 Our Process
Our CRM implementation methodology is designed to help sales teams make the most of the advanced features on offer from HubSpot Sales Hub Enterprise, but also to get them up and running fast with a CRM that meets their own unique needs.
1. Pre-workshop prep
We kickstart the requirements capture process with video interviews with key stakeholders across your business, as well as a survey circulated around the wider team.
2. On-site workshop
Our on-site workshop is where we really get under the skin of your business, looking at everything from your top-line business challenges to your lifecycle stage definitions, sales process and opportunities for automation.
3. CRM strategy delivered
The outcome of the workshop is a documented CRM strategy that describes in depth how we propose to implement Sales Hub Enterprise in light of your unique challenges.
4. CRM setup
We populate your HubSpot Enterprise CRM with contact and company data, build reports and templates, and map your sales process to features within HubSpot.
5. Integration
We ensure your CRM is connected with any supplementary tools required by you or recommended by us, such as Drift for conversational sales and marketing, Pandadoc for document automation, and Databox for real-time reporting.
6. Automation
We build deal workflows and sales sequences to automate repetitive and low-value tasks, allowing your sales team to focus on selling.
7. Training and support
We provide tailored training and support to upskill your team and help them make the most of HubSpot, getting them certified and delivering group and one-to-one training.