To take the next step in scaling your recruitment firm, you need to explore the technologies powering your organisation.
Of course, your growth strategy will depend on your offering and objectives.
For example, you may be interested in adding an LMS (Learning Management Software) to your tech stack.
But, at the minimum, you'll need an ATS and a CRM system. And these days, CRM Solutions for recruitment agencies can become quite sophisticated.
Core software to include in your recruitment agency tech stack: ATS & CRM
What is ATS (Applicant Tracking Software)?
An ATS, or Applicant Tracking System, is a piece of software used by recruitment firms to help manage the hiring process. The software includes tools for posting job openings, collecting applications, and tracking candidates through the interview process. ATS software can also be used to store and track employee data, including performance evaluations and salary information.
An ATS can help to automate many of the tasks involved in hiring. This can free up time for recruiters to focus on more strategic tasks, such as sourcing and networking. In addition, an ATS can help to ensure that all candidates are treated fairly and consistently throughout the hiring process.
Recruitment firms who adopt an ATS create a streamlined hiring process and make better informed hiring decisions.
What is a CRM (Customer Relationship Management Software)?
A CRM, or customer relationship management system, is a powerful tool that can help recruitment agencies to streamline their operations. With a CRM, recruitment organisations can manage their clients, candidates, and job postings in one central location.
A CRM ensures nothing falls through the cracks... The real key is finding an intuitive CRM that your whole organisation actually enjoys using... But, more on that later.
A CRM can help to automate various tasks, such as sending out email reminders and generating reports. Using a CRM can help recruitment agencies to work more efficiently and effectively. In turn, this can lead to increased placement rates and higher levels of satisfaction from both clients and candidates.
What is the difference between a CRM and ATS?
CRM Vs. ATS - why do you need both?
While an ATS helps with the application process, a CRM system is designed to help you manage your relationships with both clients and candidates.
An ATS lets you post job adverts, track applications and schedule interviews. It's basically a tool for managing the hiring process.
A CRM system, on the other hand, gives you a 360-degree view of your relationships with both clients and candidates. It helps you manage those relationships so that you can place more candidates and win more business from clients. And, it helps create your inbound marketing for recruitment strategy. In short, it helps you build relationships that last.
Do you need an ATS and CRM system?
If you want to improve your placement rates and win more business, then yes! Choosing a CRM that does MORE than just managing pipelines.
Why we love HubSpot:
Not only does HubSpot offer a comprehensive suite of tools for managing your recruitment process, but it also provides powerful features for sales and marketing. This means that you can manage your entire business in one central location.
HubSpot's all in one CRM offers hubs that allow you to manage:
Your CRM,
social media,
website,
job postings,
emails,
calls,
conversations
and more!


Not to mention that it integrates with dozens of other useful business tools. In fact, we worked on a custom CRM implementation with Phaidon International to seamlessly integrate HubSpot with their ATS, Mercury.
👉 Explore the case study here.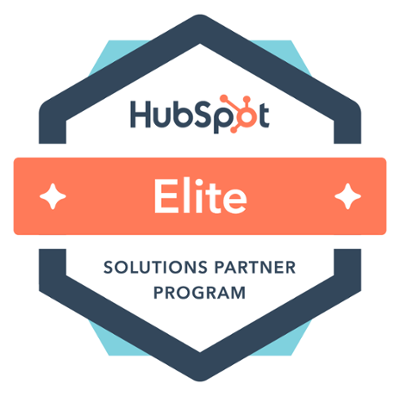 Define what you want your tech stack to help you achieve.
In order to choose the right CRM solution to pair with your ATS, you need to start exploring the capabilities you desire in your tech stalk. Here are some of the ones we think will help with your growth strategy and improve client and customer relations.
Chatbots & live chat - Speak with clients and candidates on your website and leverage automation to direct them to useful articles.
Email automation - set property values to automatically enrol candidates and clients in an email workflow.
Social media planner - Schedule social media content directly within HubSpot
Website Manager (CMS) - Create templates for your website and manage content
Job posting board - Using HubDB you can easily add and remote job postings to a careers page.
Personas - create personas for your prospects
Create and Sync ads - Connect your Facebook or LinkedIn account to create or sync advertisements directly in HubSpot.
Analytics and insights - Measure the success of your lead generation.
Helpful tips:
Why recruitment firms, such as Phaidon International love HubSpot
Here's why Phaidon International loves HubSpot:
Tactics implemented resulted in annual cost savings of £75K
Align their sales and marketing teams
Easily uncover accurate and actionable data that enables more successful business decisions
Create a single source of truth within their CRM
Create their ICP's and Personas directly within HubSpot
Offer client and candidate distinction
Measure the impact of marketing activities
Email, ticket, pipeline, workflow and operations automation
Build segmented mailing lists


👉 Read the Phaidon International Case Study
What can a CRM do for recruitment?
A CRM can do a lot for recruitment firms, from providing a single source of truth to automating workflows and tasks. With the right CRM in place, you can save time and money while improving your recruiting process.
Ready to find out more? Check out our case study on Phaidon International.
Still have questions? Contact us today and we'll be happy to chat with you about how HubSpot can help your recruitment firm.