In July, Six & Flow hosted our first ever DriftUp event in Manchester, where we discussed all things conversational marketing with brands, marketers and agencies alike.
Joining us over the course of the event was VP of Customer Success and Services at Drift, Julie Hogan. She shared invaluable knowledge with attendees not just about the Drift platform, but on the future of conversational marketing, customer success and why Drift chose to focus on the customer in a crowded market.
Also at the event was a good friend of ours, Gavin Flood. Gavin is the Marketing director for EMEA at the adtech giant AdRoll, and he was kind enough to sit with our own MD, Rich Wood, answering some questions we had about his own experiences with conversational marketing and wider career as a leading growth marketer.
Dublin born-and-bred, Gavin has had an incredibly rewarding and fruitful digital marketing career in some of the most competitive sectors around, including automotive, gambling and adtech. He's known amongst his peers as a forward-thinker, constantly looking for ways to improve how he and his team can deliver growth for the company and the ambitious brands AdRoll works with.
Here is the transcript of Rich's fireside chat with Gavin (sans the fire) through the transcript below:
Rich: Talk us through your working background and experience in marketing
Gavin: It's been quite varied, I've always looked for challenges over the years. I spent a long time working on the consumer side in the automotive industry so I've got perspectives from both B2B and B2C; two very different experiences with a lot of commonality.
A big chunk of my career has been spent in the B2C world working with automotive brands like BMW, Volkswagen, Mitsubishi, and from there about six years ago I made a very definitive change, moving over to the gambling sector.
I moved from the automotive sector which was very traditional, very brand orientated as I wanted to go deeper into the digital side of things. The gambling sector is one of the most progressive from a technical and digital perspective, so there was a lot to learn there.
I then had the opportunity to go to AdRoll.
The common thread through all of this has been the marketing function; having a clear focus on acquisition and demand generation. I've worked with a lot of customer types, but all have a lot of common threads.
Rich: Your last few roles have been that demand-gen space; different industries and different sectors. What are some of the common themes you've seen coming through those over the last few years?
Gavin: I think the overriding one is customer engagement. In each of [the sectors I've previously worked in], customer engagement was the biggest challenge in ways such as how to approach it.
It's the same in all of those sectors; whether you're importing a car, getting sales engaged with customers, eCommerce on the gambling side of things – putting the customer at the centre is a huge challenge.
In our own sector at the moment, eCommerce companies working with AdRoll want to put the customer first which is why, at AdRoll, we're really enthusiastic about the moves that are being made in conversational marketing that we're trying to be front and centre of.
.....
Rich: What's your current role at AdRoll?
Gavin: It covers both demand generation and supporting our existing book of business.
On the demand generation side of things, in our region, we are responsible for the actual international business so that's EMEA and also the Australian business; that's eight markets, five languages.
We operate on an inside sales team function, so we have in our Dublin office teams that are supporting Germany, France, Italy… So, the channels or means that we're using to drive business for now are a lot of your traditional digital channels.
We use a lot of our own in-house technology to drive engagement with the brand; events, brand PR, content generation – again, common threads that stitch everything we do together.
"we help ambitious brands to grow"
Our brand positioning is we help ambitious brands to grow, so being able to support brands and how they build their brand, acquire new customers, grow a customer base, measure the impact, build content that supports their messaging… all a key part of what our team does.

Rich: What are you doing to help position AdRoll for your customer?
Gavin: We're kind of at the start of that journey at the moment. About 12 months ago a new CEO came in and one of the things he quickly identified – and a lot of businesses have this challenge – is that we were trying to be everything to everybody.
Our messaging was very generic because we weren't getting deep in some core segments, and we quickly took a step back and looked at where the opportunity was, and quickly arrived at the fact that supporting small ambitious brands with our platform and technology was where we wanted to go with the business.
In doing that, one of the things that we have found on our journey is these customers are time-poor and have a lot going on. We as a company have the opportunity to fill in those gaps; bringing that customer-centricity piece into play is focusing on getting a better understanding of what they need from us and use our programs to get in front of them.
So, from a research perspective we had a program called 'Spotlight' where every couple of months we bring a client into our offices and sit them down, go through their challenges and get our staff engaged; we really dig in to find out what motivates them, where they want to go and how we can help support them with all that.
How we externalise that is, in terms of our messaging to drive interest in a brand, is all about customer advocacy at the moment. What we're trying to do is use customer advocacy to bring that to life, so we're right in the middle at the moment of identifying some of our most ambitious brands, showcasing their story, bringing that to life through video and pushing it out through our channels.
When we do drive that engaged traffic towards the site – and this is where Drift is really going to come into its own for us – is that whole piece around following through on the brand promise that we have externally when they do land on the site.
[The problem is advertising] this real energetic, ambitious forward-focusing brand and they land on the site and it's the same-old; fill in a form, wait 72 hours for a follow-up and have a static experience.
Rich: What's it like to work for a fast growing big American AdTech company?
Gavin: It's interesting, it's very fast-paced. It feels like every day is a brand-new challenge for us. We're very scrappy in a lot of things which is a common theme in the AdTech space; huge amount of learning to be taken from it. You get a real sense of having a real impact in bringing the company forward.
I haven't had that experience before. I was purely consumer-side working with a lot of big brands, especially in the automotive sector; very staid and traditional. In the gaming sector; much more dynamic and forward-thinking.
The AdTech sector though takes it to the next level in terms of really feeling you're part of a movement.
.....
Rich: You're surrounded by a lot of big-name tech companies in Dublin like Google, Amazon, LinkedIn, HubSpot, Twitter… How do you manage, attract and retain talent with so much competition around?
Gavin: It's a massive challenge and something I'm working on at the moment is our own employer branding. It's a massive, massive piece for us.
We invest a lot in culture, and I know that may sound fluffy, but we really do. That means having in place a good environment for people to work in, good long-term career paths for employees which we've worked really hard to map out…
Beyond that we invest incredibly heavily in training, and that's something we see people who are joining the company speak a lot about. We commit to about 10 hours of training a quarter for each of our staff and that's very wide-ranging, from mindfulness to resilience training to more technical-focused training.
It's about improving the person and improving them from a performance perspective. It helps to give people a good, strong grounding.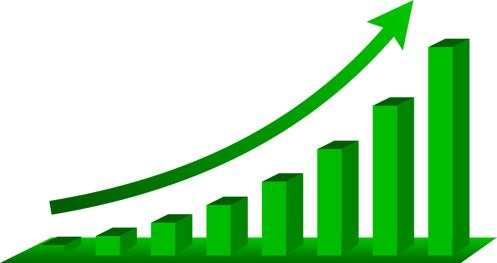 Rich: AdRoll as a product – what are the challenges that AdRoll faces for its clients?
Gavin: I'm conscious I'm not here to sell AdRoll! We work with eCommerce clients directly, agencies directly as well; we are that marketing function that you may not be able to have from a digital perspective and, ultimately, we find different levels for customers.
We fill in the gaps for ambitious eCommerce agencies. We've been around for 10 years [where we started as a retargeting platform and it's still our heritage]. We built out the business on the basis that we wanted to democratise that area, and we've really established our presence in that sector.
As we start to position ourselves as a growth platform, that means supporting brands looking to attract, retain and grow their customers. The attract piece is interesting as we work to build out the upper funnel of the attract product, basically driving new traffic to websites.
That's getting a lot of traction and people are using that product with us. Beyond that, measuring impact is something that is hugely important. We're investing really heavily in the AdRoll Attribution Dashboard.
Our value proposition is true business impact made easy. The true piece speaks to transparency and the impact piece helps measure return on investment. It's key to empowering customers and users to see what's having an impact and what's not, and making improvements.
.....
Rich: Programmatic often gets a bad rap. How do you as a marketer appease the thought process and bias against it?
Gavin: It's an ongoing challenge, and one of the things we speak to our customers about when we have them engaged is about our supply team and the work that team does in terms of building out relationships with suppliers and where the traffic is coming from.
That's a huge part of what we do. It's about the true, transparent part of our value proposition; we are an open book around that and it's one of the things we stand over, showing where our traffic sources come from and showing the impact they're having – good or bad – and how we're working on that.
There's no silver bullet around it. It's about putting in the hard yards with a good supply team and making sure we have the right partners.
Rich: For the SMEs, what's the most common pain-point or failing in terms of marketing that you see for them?
Gavin: I think to a brand who is incredibly ambitious, incredibly competitive and very focused in terms of what they want to achieve… More often than not that ambition and focus is outweighed by hours in the day. They just simply do not have enough time to do everything.
I speak a lot with our account management team and talk about what's working with engaging the existing book of business; one key theme that keeps coming up is 'please get some messaging to me and I will look at it tonight after hours' because they're at that stage where they're just busy doing literally everything else for the business, so much so that marketing becomes a thing they'll do after dinner or before bed.
Our role is to make life as easy as possible for them, let them see the impact of what we're doing and have the confidence that we're driving growth for their business.
.....
Rich: Where do you see marketing heading over the next 12-18 months?
Gavin: I see a couple of things becoming more prominent, especially in the B2B space. It's nothing new but that sales and marketing alignment piece is going to grow and develop. As teammates that's something you have to put time into anyway so that's never going to go away.
I think personalisation is going to continue to grow and develop. One of the things I talk about a lot in marketing is putting yourself in the customer's shoes – that's something I constantly try to do and what attracts me to marketing.
Personalisation is something that makes me scratch my head a lot in terms of the missed opportunities that brands have and the value they see in it when their eyes are opened. That's going to be a key thing for existing businesses.
Conversational marketing too. You hear so many brands saying how important their customers are to them and how they're at the heart of everything. Consumers are very smart, and will see that disconnect between what your outward facing message is and their experience is on your website… That's why Drift is something we're going deep on [to solve that problem].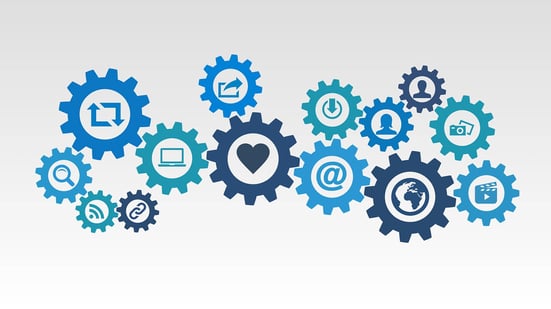 Rich: You mentioned sales and marketing alignment. What does that mean to Drift and would you say that your own teams are aligned?
Gavin: I think once you start to say they are aligned that's when you get into trouble. It's constant; we've been through a lot of change over the last six months where we thought we had it nailed but something would happen and we'd be cut adrift again.
We never take it for granted. Sales and marketing alignment is a journey, not a destination.
In terms of how we try and get alignment, we try and get a champion on the sales team to advocate for it. Marketing preaching at the sales team telling them to commit to things, you see [the latter's] eyes rolling! When we can get one of the sales team to buy into it, that's when we see real value.
When we want to propose something like Drift, we'll talk to sales leadership and management; having people test [different programs] in their day-to-day is so valuable. It's not about revolution, it's about process and engagement.
.....
Rich: Onto GDPR; AdRoll is a data-centric platform. How have you addressed GDPR in that sense?
Gavin: It was interesting. Especially for ambitious companies; people were aware of GDPR, but we saw people not planning for it or there being a quick solve or a silver bullet.
For us it was very important that we were planning for this because if we weren't GDPR-compliant, obviously it would impact on our revenue and our client campaigns. We built out compliance banners for our customers and went with communications.
We'd say 'if you have a consent banner and are planning on running it, great. Send it to us and we'll review it and make sure it is actually compliant and get back to you. If you're not then we've done the legwork for you and here's our own consent banner, here's what you need to do to activate it'. I think above 90% chose to use our consent banner.
The learning out of all of that for us is that they had come to rely on us for things like that, that's not something we had considered when we went down this road. It was added value and customers came to us and said 'you really saved us on that'.
Rich: AdRoll has been using conversational marketing for a while through Drift. Why did you make the decision to explore it as a channel in addition to your normal marketing funnel?
Gavin: The main part was brand positioning and having clarity of purpose around customer-centricity and knowing we needed to connect our external messaging with the on-site experience, and the conversational marketing piece is absolutely the way to do that.
One of the things that probably hasn't been mentioned much is the messaging piece, beyond the functionality that Drift delivers it gives you the opportunity to bring your brand's tone of voice to the fore very quickly. We're excited on going deeper on that; we worked hard to remove a lot of the jargon and be more relatable. Drift gives us the opportunity to do that.
.....
Rich: What are the key benefits you're seeing from having conversational marketing as part of your stack now?
Gavin: We see much greater engagement. We see an acceleration in terms of setting appointments. About a year ago we were getting excited at getting our response rates down to 24 hours and thought we had cracked the atom; and then we see customer expectations are greater than that!
.....
Rich: What other channels other than conversational marketing do you use at AdRoll?
Gavin: We obviously use our own house account and we have access to the product team. We are the guinea pigs when new features get put in place so that's a huge enabler for us.
Other channels; for us running the inside sales team, getting out to market and doing stuff at events is a hugely important channel to build our brand, get our message out there and is a real source of engaging customers.
The content pieces help stitch it all together. We've gone from producing big white papers to producing more resource action-based content.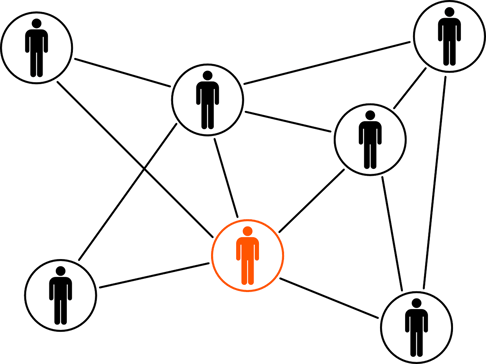 Rich: How do you internally leverage employee advocacy and how do you leverage client advocacy?
Gavin: We're really at the starting point with both of them. The customer advocacy piece is going to come to life through a moments campaign. Rich actually joined us for a Spotlight event for our agency partners. It was talking about the value they see in AdRoll and how they work with us, and we'll try and leverage that.
We have work to do on employee advocacy. We are a really strong employer brand but we have not put the tools in place to facilitate rollers to do that. In the marketing team we're coming from a role where we're deep in messaging, in terms of positioning, in terms of how we're putting ourselves out there and talking about the brand; we're doing that every day without realising that not everybody may have the same perspective as us.
About three months ago we started to work with our content partner to try and give our rollers the tools to be able to do that. We picked 10 rollers and gave them almost journalistic training to cover content build basics such as headlines, structures and calls to action so they could have a framework to build this out.
That's been the building block that's allowed us to go deeper in giving them the confidence to talk about the brand, its environment, user cases. We're still scratching the surface on that.
.....
Rich: Who is a brand smashing it online at the moment?
Gavin: I've talked a lot about customer-centricity and I admire brands who do that really well. There's a brand in the payment space, SquareUp, founded by Jack Dorsey from Twitter which is making great strides in the European micropayment space.
.....
Rich: Any individual marketers, bloggers, thought leaders that you follow that people may benefit from following as well?
Gavin: Working in marketing you can be overwhelmed by the resources out there. What I like to do is get perspective from other areas. I'm a big fan of Harvard Business Review just to take things up a level and talk about business trends.
That's a good way to get ideas and think of things that you can apply to your business. I'm a big fan of the VP of marketing for Drift, Dave Gerhardt, who has his own podcast and has a lot of conventional wisdom.
.....
Rich: AdRoll natively integrates with most of the big names in MarTech, how much focus is AdRoll putting on building out the ecosystem and how does that help you as a marketer?
Gavin: It's a big area of focus. It's about making our customer's lives as easy as possible with one- or two-step integration with CRM systems such as HubSpot and Salesforce. Being able to do that as quickly as possible is really important, customers have a lot going on.